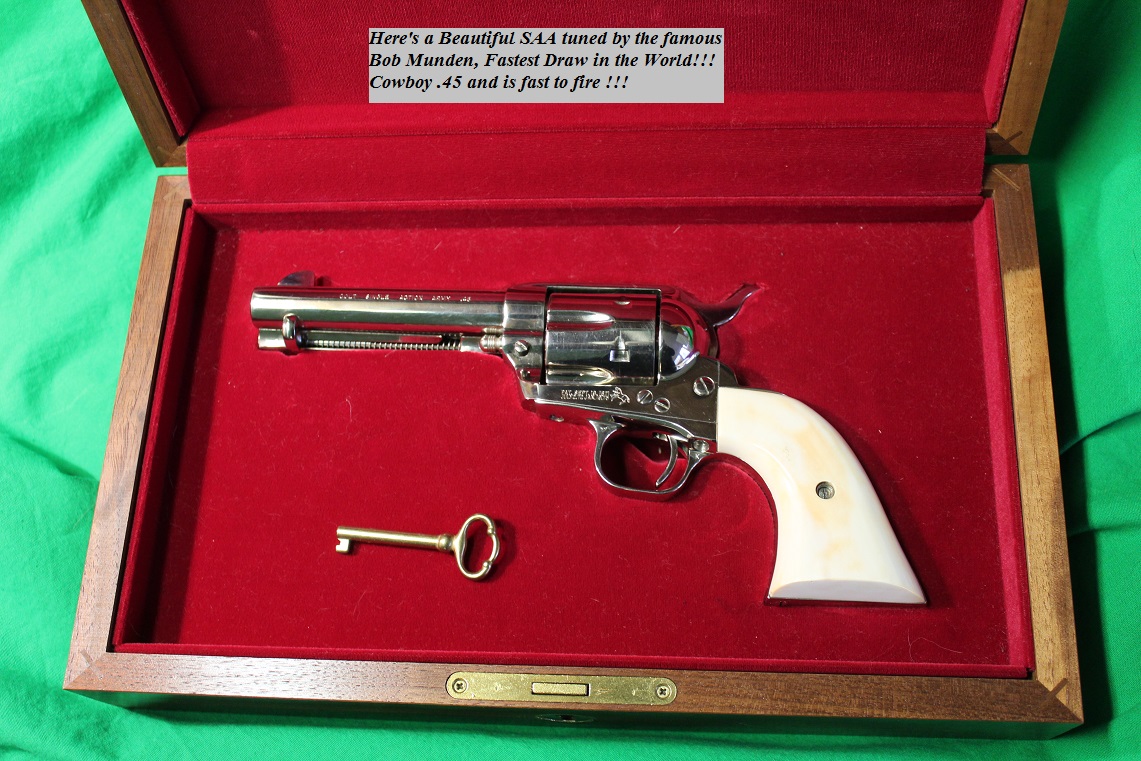 THANKS FOR LOOKING !!! TED & SALLIE
Consignments New Arrivals 544
Here we have a group 0f patches that must have4 belonged to the same person although we do not have an ID. They consists of ROTC patches with chevrons. The wool backing on the stripes have many moth holes in them but the stripes are ok. There are also Indiana National Guard patches I believe and other patches. $30 for them all
Consignment New Arrivals 543
Here is an Militiary Manual for the .30 Caliber M1 and .30 Caliber M2 dated 1963 for the Vietnam War. The manual is complete but the covers are dirty. For the manual $15.00
Consignment New Arrivals 542
Here we have several parts guns that consist of Harrington and Richardson Top Breaks and solid frames, Hopkins and Allen top break, Iver Johnsons, The American and so forth. Let me know if you need anything and perhaps we can find it. Prices per piece upon request or price for entire lot.
Consignment New Arrivals 541
Here is a pack of ephemera and a couple of WW2 money belts that came into the shop. Some of it is not interesting like a receipt from Standard Oil Company to Walter Battershell for Gear Lub dated 1941, and another for Standard Oil Company for a Leo Battershell for 100 gallon of tractor fuel also dated 1941, then there is the letter from the Church hitting Leo up for a donation and including two donation cards, 1 1940 and 1 is 1941 along with the envelope that they were mailed in. The most interesting things are a Squadron Clearance for T/Sgt Carl C. Battershell of the 444th Bombardment Squadron but no date. Another document is dated 28-8=45 for Carl C. Batershell to take home 1 dagger and Sheath (German Nazi). This document was signed by 1st Lt. AC Charles E. Smith of the 128 Reine Bn and is stamped with the army stamp. The last document is interesting and is marked Target #10 and looks like military notes to me. Also included are two ID'd money belts for Sgt Carl C Battershell in excellent condition! For the entire lot $175.00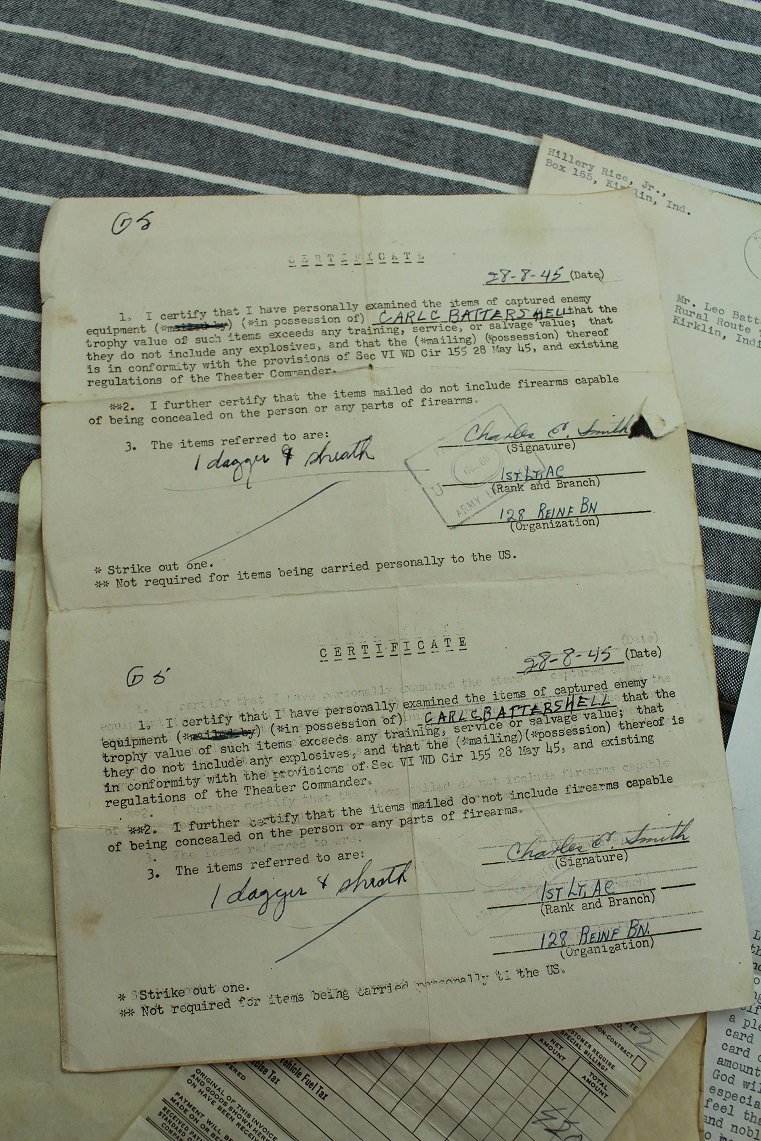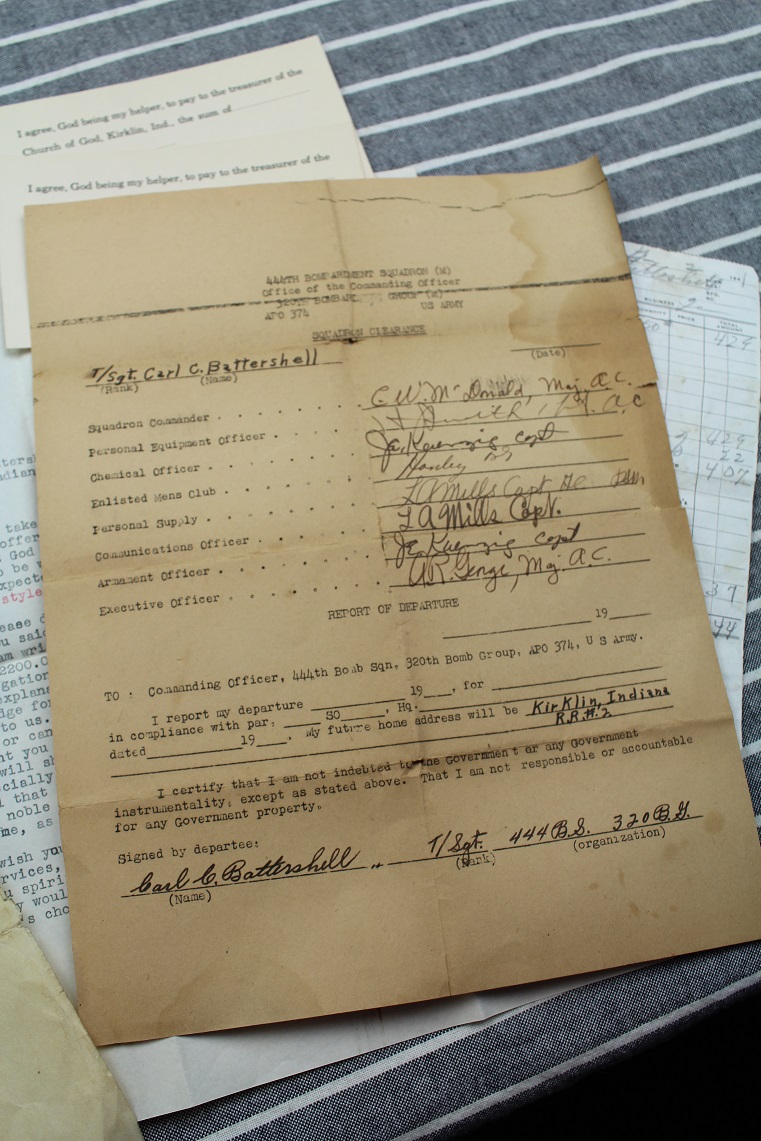 Consignment New Arrivals 540
Here are several sights and paperwork that we are offering. There are two front dovetail sights and two receiver rear sights for Winchester Lever Action Model 95, 30 U.S.A., .303 British .35 and .30 Gov't Calibers. These rear sights have the elevators but one is short and the other is long. There is also a small Marble's Safety Pocket Axe as well as Ideal Hunting Knife and woodcraft Hunting knife on one side and Waterproof match box, Pocket Compass, Coat Compass, Jointed Rifle Rods and Flexible rear sight ads on the other side and a Lyman Patent receiver sights nos. 21 and 38 instructions. Also included in the original Lyman Sights box is two wire cleaners for .22 caliber. These sights are new old stock. All for $175.00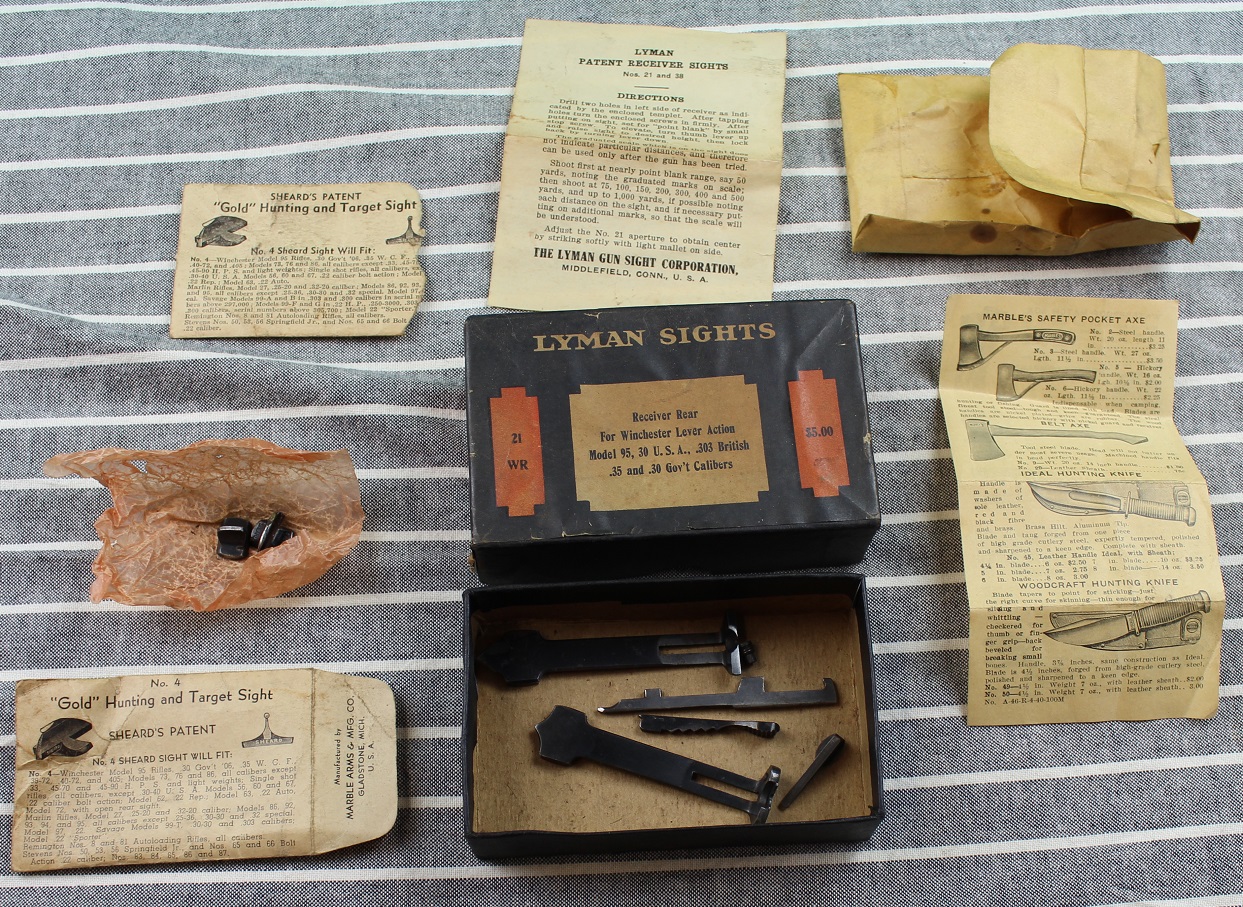 Consignment New Arrivals 539
Here we have a set of grips for a Harrington & Richardson Revolver along with a main spring, trigger and hammer. As soon as I find exactly the model of the H&R revolver I'll post it. If you know let me know! For these items $45.00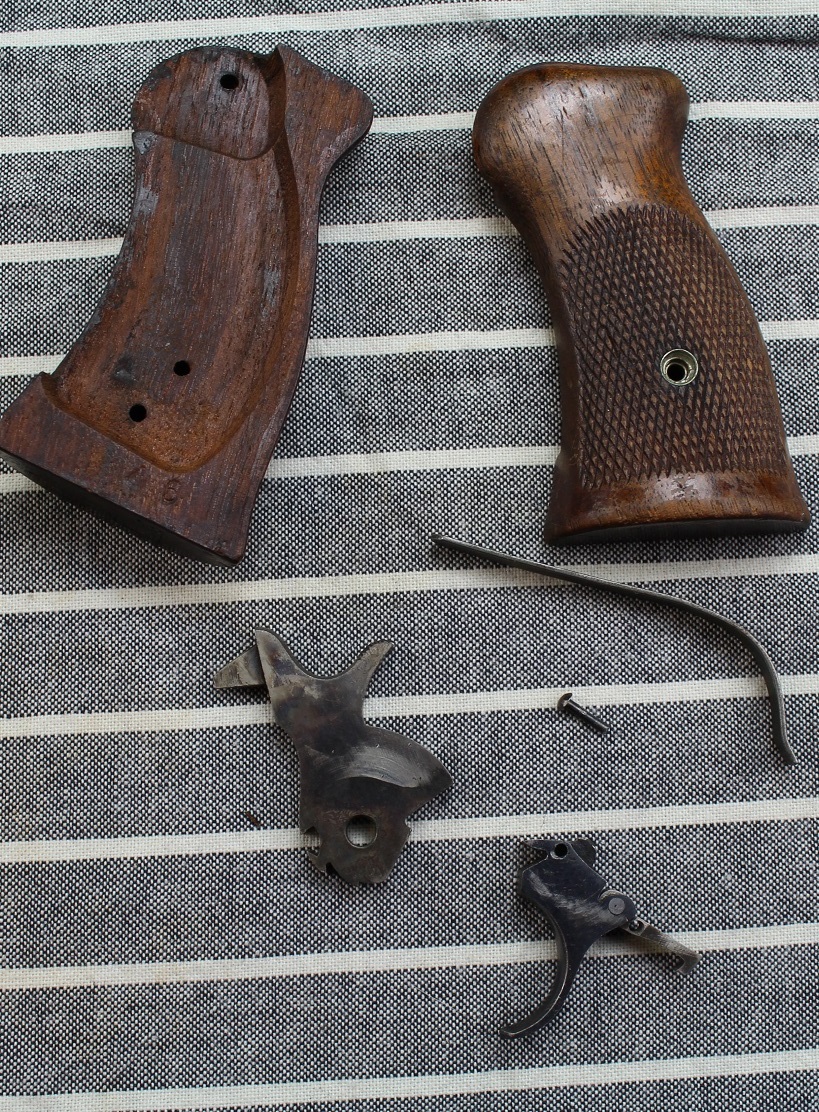 Consignment New Arrivals 538
Here we have a canteen cup that has a presentation on it. The presentation is for a Marine, showing the marine insignia, along with the words "LCPL K.M.ARMSTRONG NOV 1986-MAR 1987 GODSPEED – EM PLAT. I don't know what this is all about but it's pretty neat! Something was kept in it so it's got a little surface rust in the bottom. Where you gonna find another one! $35.00
Consignment New Arrivals 537
Here we have a set of leather fleece lined WW2 AAF fight trousers. This pair of original displayable WWII aviation winter flight trousers are in clean condition with several tears especially on the back seat area. These are the AN-T-35 style, all leather in dark brown color and with fleece liner- pants have their original suspenders and straps. Leather flight pants have pockets on legs, zipper front and side panels and are marked US on bottom of both legs. Original quartermaster label inside indicates these are size 36R and were made by Poughkeepsie Leather Coat Co. Condition is fair with rips to the leather seat. Remains soft and supple with normal scattered surface wear consistent with age and use (these were worn and used in combat and remain in displayable condition). Zippers are all working with some oxidation but probably need soaped. The fleece is intact and tight, not falling out. WWII USAAF flight pants look and display very well and are guaranteed old and authentic from Central Indiana. Sorry but no history accompanies them. For this displayable set $195.00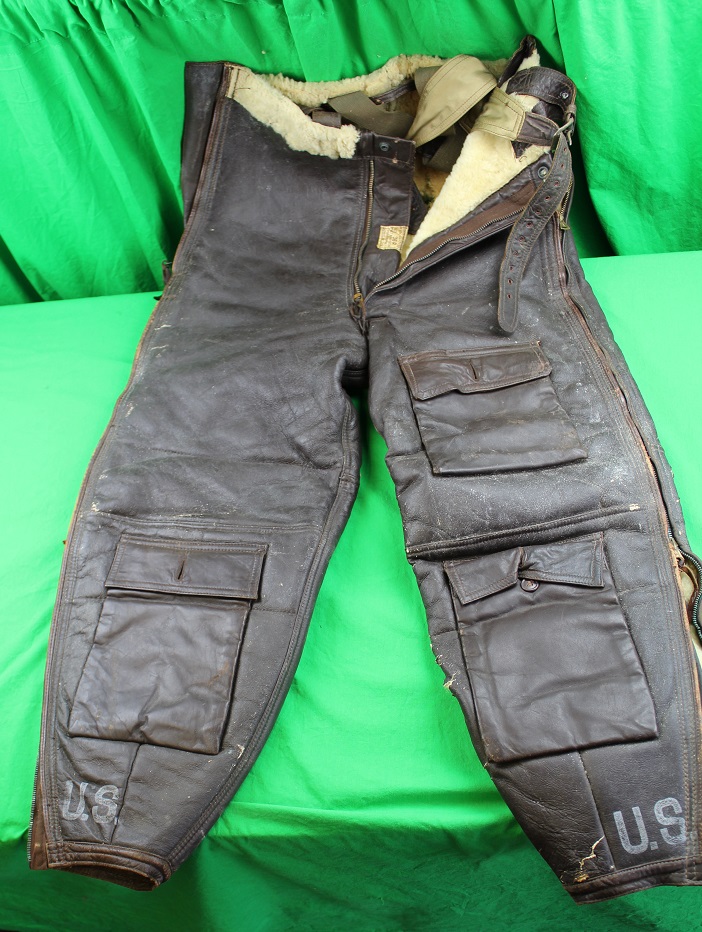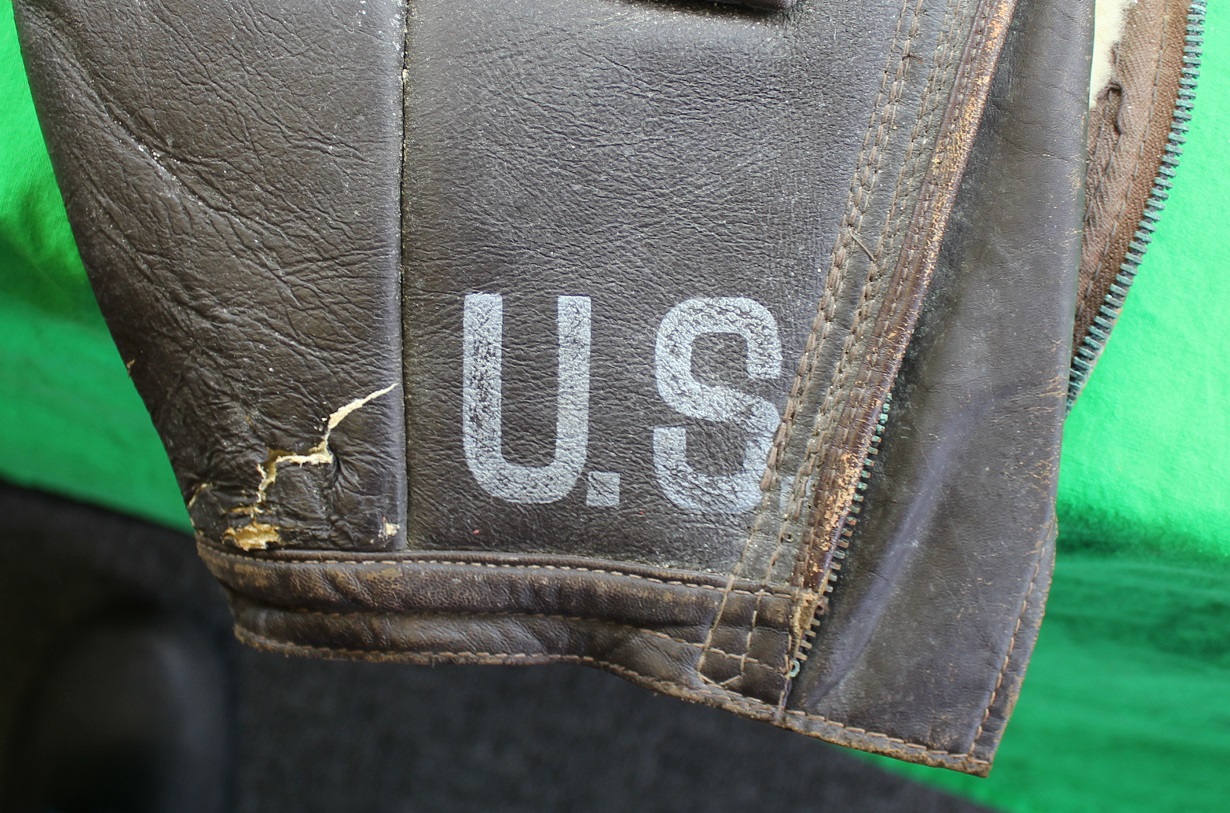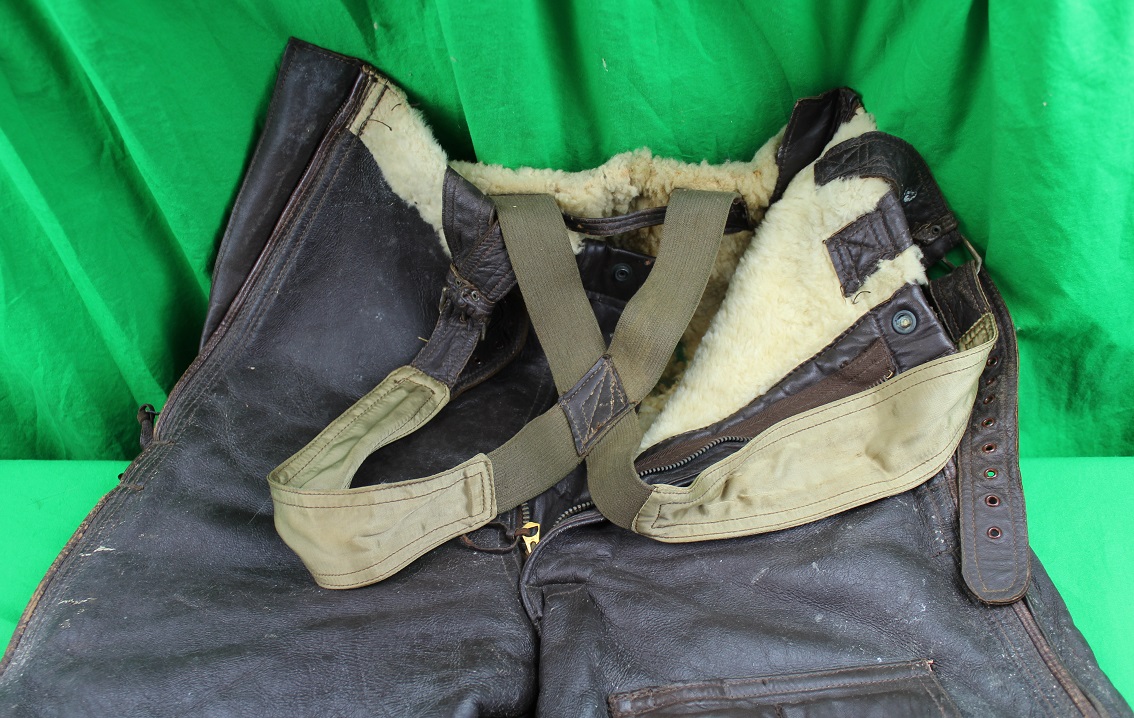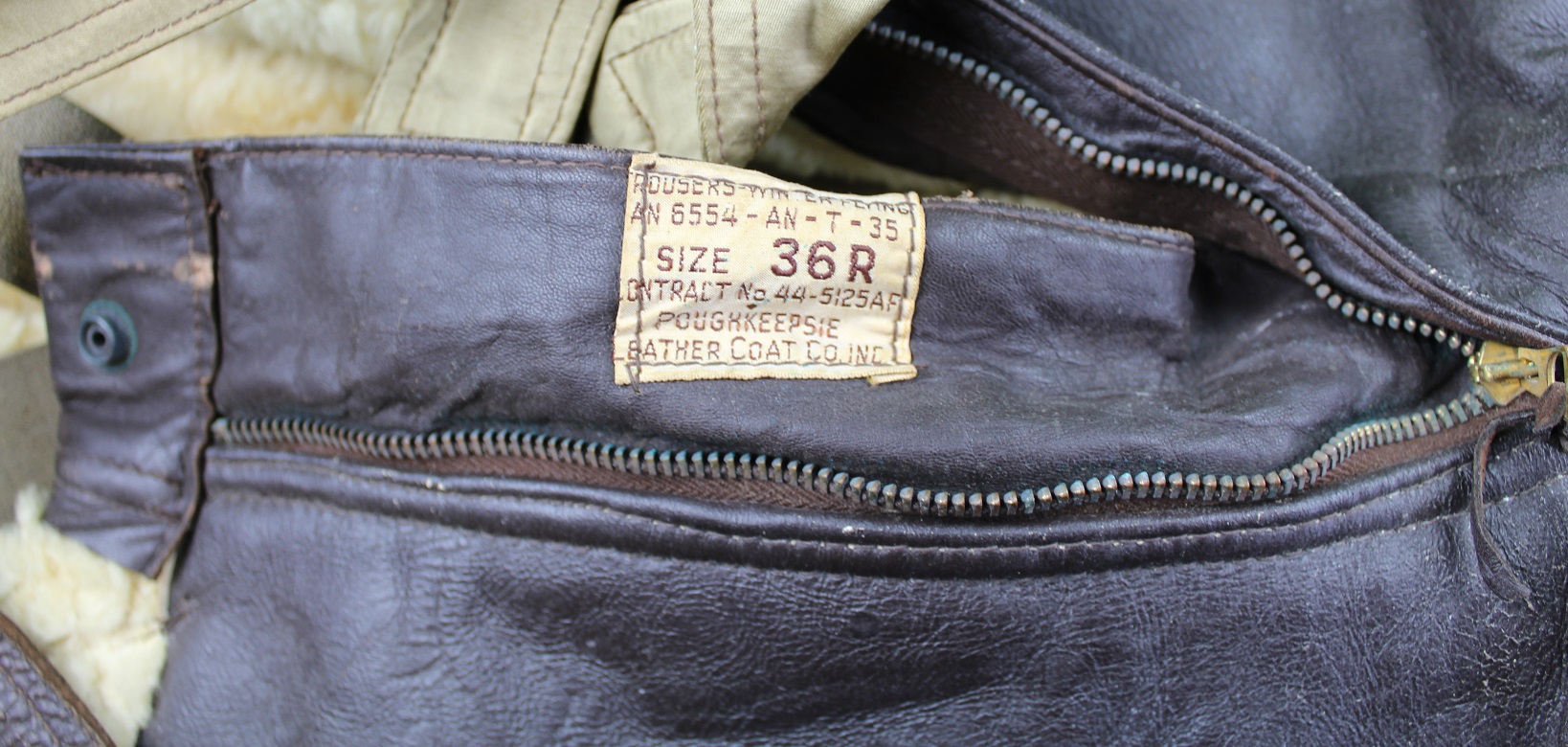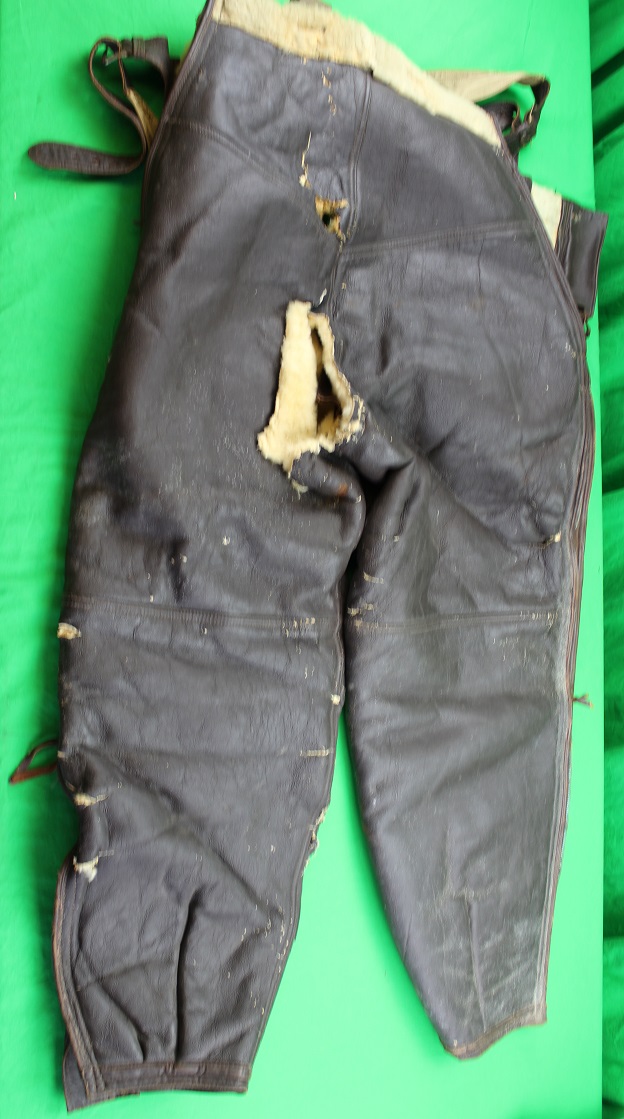 Consignment New Arrivals 536
Here we have a very nice WW2 Over/Great coat in excellent condition! It's heavy green wool and shows no moth damage that I can see. All the original brass buttons are present as well. This one is a 34R and looks to have been issued more than once by the cancellations through things that were written in the coat up by where the size was written. There is one set of initials that I can make out of M.W.H. This coat came out of Central Indiana. There is a Phila. Quartermaster Depot tag inside but there is nothing written on it. Beautiful condition! $65.00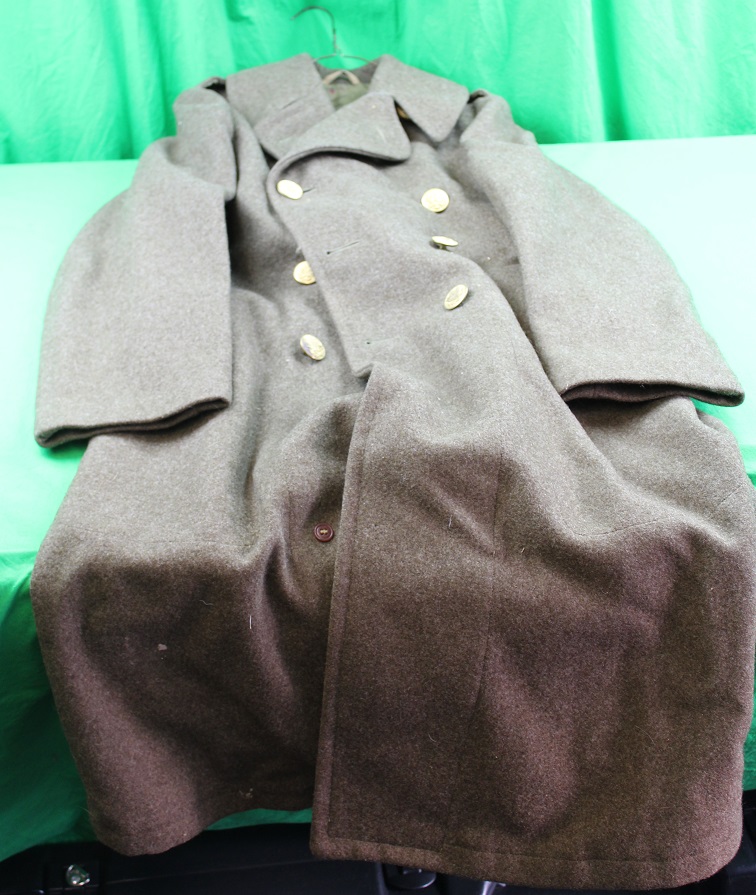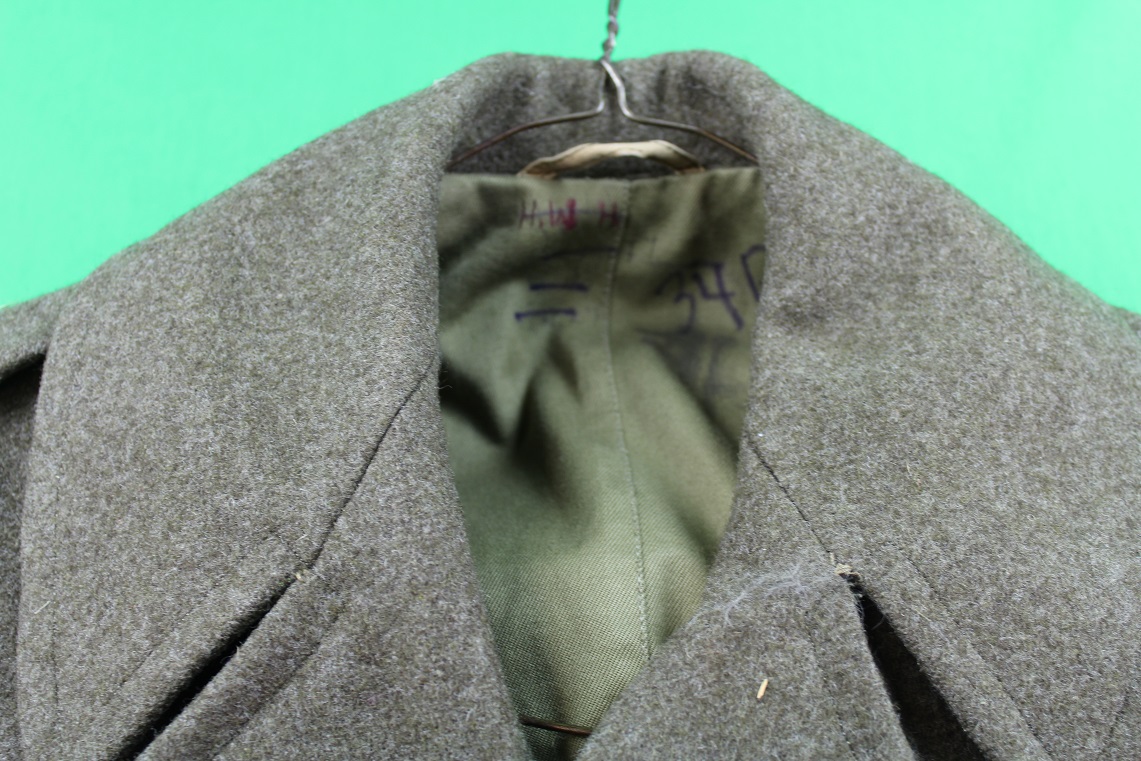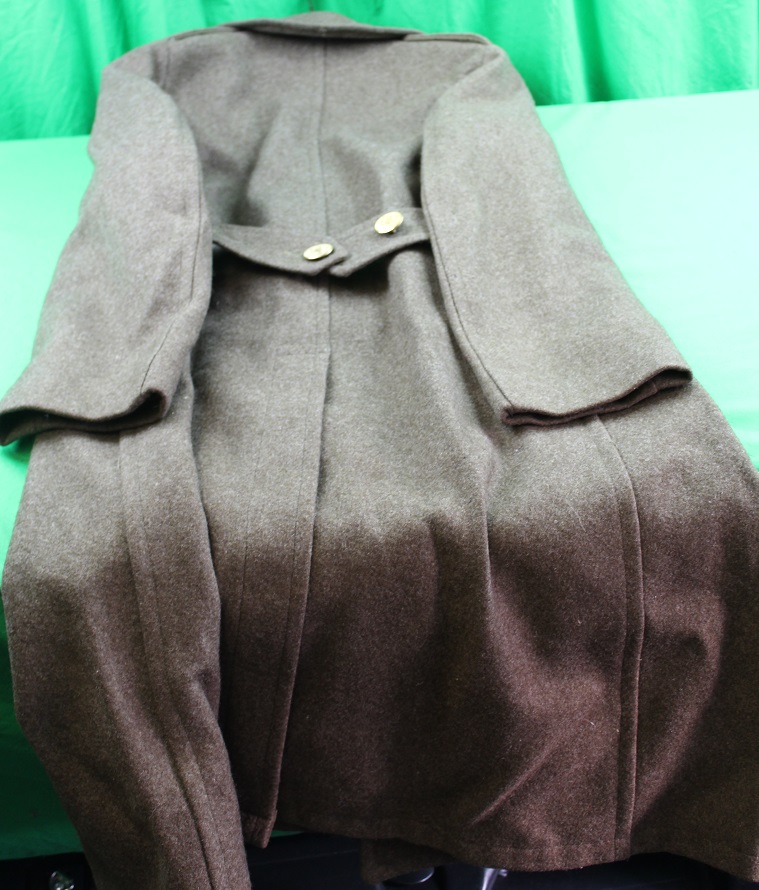 Consignment New Arrivals 535
Here we have a set of 7 gun stock patterns used by a gunmaker that I, unfortunately, do not know. There is no name on these patterns. There are 5 made from masonite and 2 make from wood. The pattern styles are marked on some as thusly:
BUCKS COUNTY, HALF STOCK & MOUNTAIN RIFLE that also has on it BARREL IN TRACING.
If you want to replicate rifles then here is part of the work taken out for you in these reusable patterns! Price for $195.00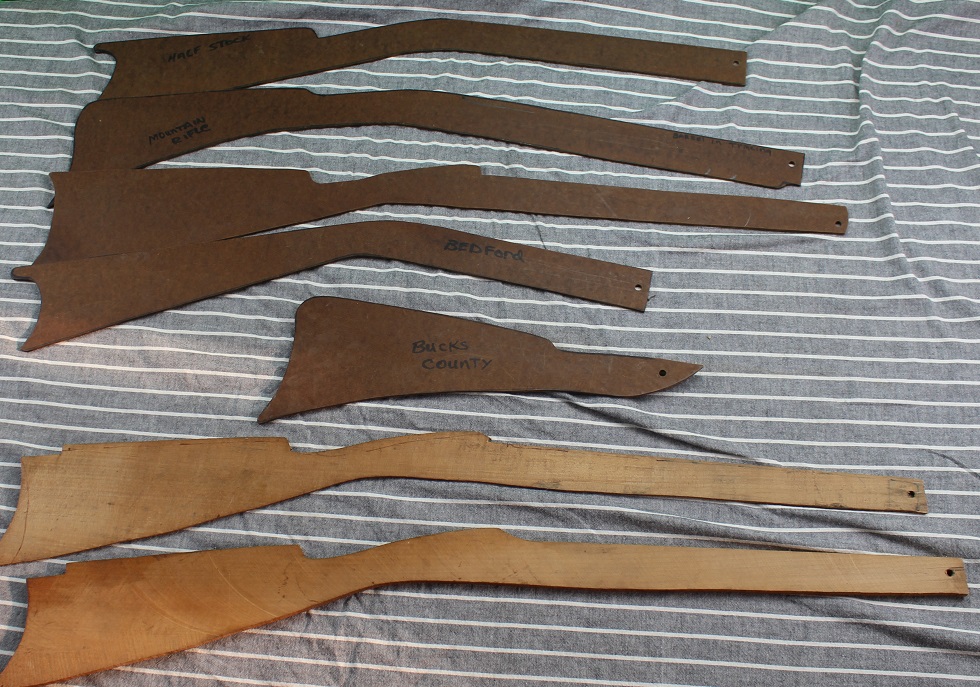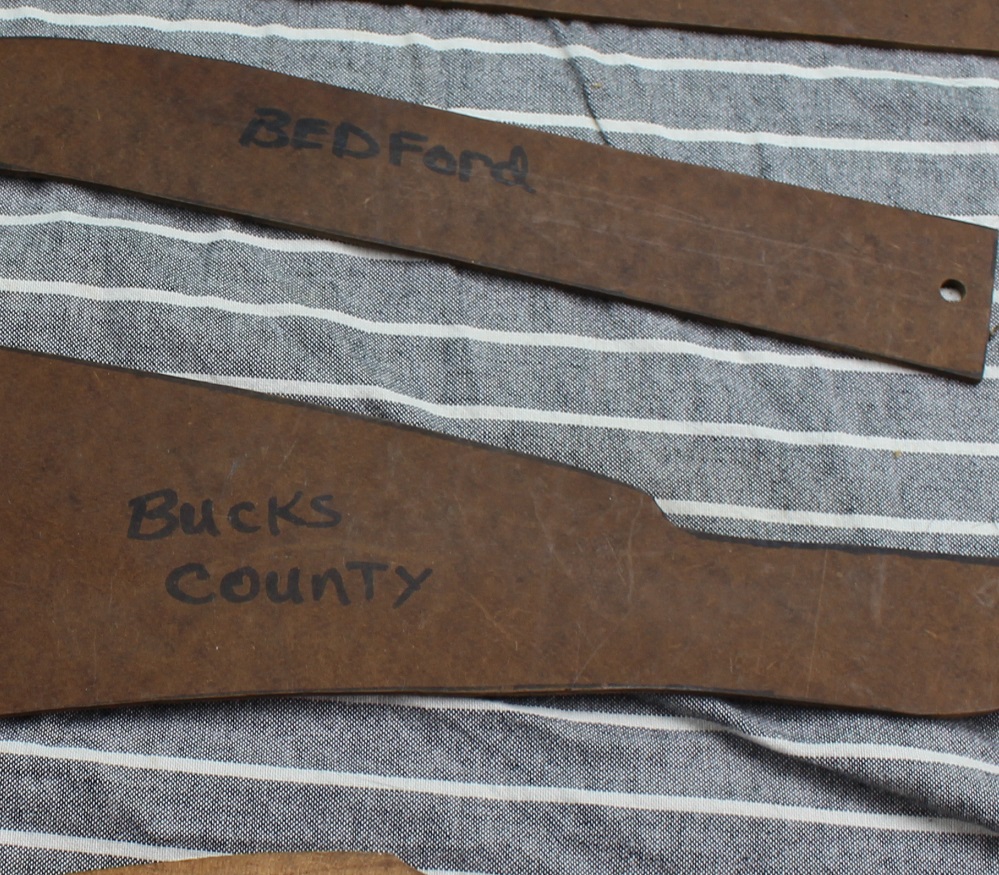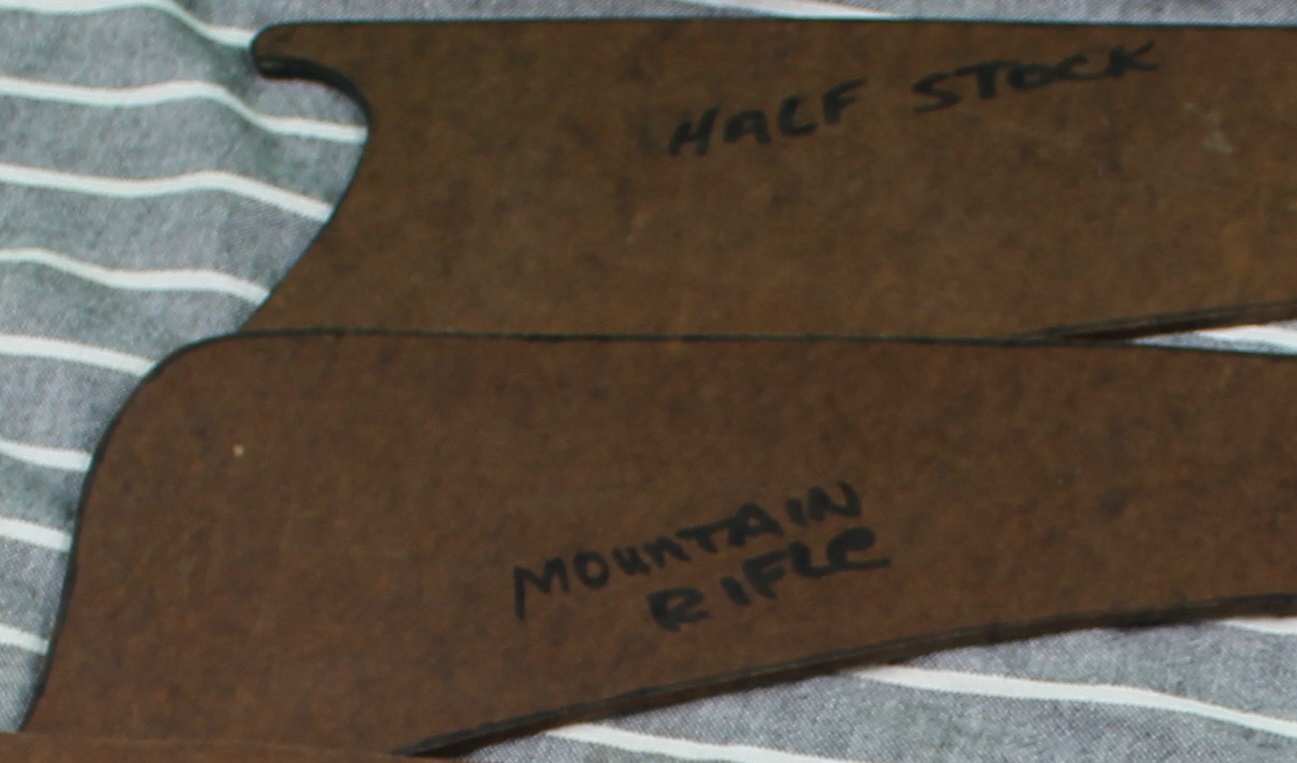 Consignment New Arrivals 534
Here we have 8 Magic Lantern slides from the 19th century. I believe that 6 of them are American Civil War subjects while 2 are Peruvian subjects. The civil war ones are: 3 battle scenes, 1 cannon scene (these men look to be wearing the caps popular in the Mexican War era, 1 scene showing Lee signing surrender documents with Grant looking on and 1 scene that looks to be President Grant's death bed scene. The other 3 battle scenes may be part of Grant's campaign as well. The Peruvian scenes are :
1. Admiral Miguel Grau -- When the War of the Pacific between Chile against Bolivia and Peru began on 5 April 1879, Miguel Grau was aboard the Huáscar, as its captain and the Commander of the Navy. In an impressive display of naval mastery, Capitán Grau played an important role by interdicting Chilean lines of communication and supply, damaging, capturing or destroying several enemy vessels, and bombarding port installations. Grau's Huáscar became famed for moving stealthily, striking by surprise and then disappearing. These actions put off a Chilean invasion by sea for six months, and as a result he was promoted to Rear Admiral.
and
2. Hauscar -- Huáscar is an ironclad turret ship built in Britain for Peru in the 1860s. Her price was a bit more than £81,000 pounds sterling. She was the flagship of the Peruvian Navy and participated in the Battle of Pacocha and the War of the Pacific of 1879–1883 before being captured and commissioned into the Chilean Navy. Today she is one of the few surviving ships of her type. The ship has been restored and is currently commissioned as a memorial ship. She is named after the 16th-century Inca emperor, Huáscar. Quite historic!
For each of these $25 but if you want to take all 8 you can have them for $160.00 plus shipping. There are all in very good condition with no cracks, breaks or loss of image. Take a look at the pics!
Consignment New Arrivals 533
SOLD!!!
Here we have a nice TRAPPER Model Harrington & Richardson revolver that was made from 1924 to 1941. This is a small solid frame double action revolver in .22 caliber. This revolver has 7 shots and a 6 inch octagon barrel. The revolver has two piece walnut grips with a pull pin cylinder release. This revolver can be loaded and unloaded without taking out the cylinder. The cylinder is offset just enough that a shell will not fall out when cocked. This model came only in a blue finish and this one has nearly all the blue (worn on sharp edges) on the barrel, frame and cylinder. The triggerguard finish is worn as well as the inside grip strap due to gripping with the hand. The revolver is marked 'H&R TRAPPER" on the top strap as well as "22 RIM FIRE" on the side of the barrel and "H & R ARMS COMPANY" over "WORCESTER, MASS. U.S.A." on the barrel panel just above the caliber marking. All of these revolvers have a free spinning cylinder until cocked and then this revolver locks up tightly. The bore is very shiny with deep rifling. This is a very nice piece! The original holster is a flap over holster with single belt loop on the back that is simply marked "805C". The holster is still supple with just age crazing to the flap. The revolver fits very nicely in the holster. For the set $225..00
Consignment New Arrivals 532
This is a good Manhattan Series III Civil War .36 Caliber "Navy" revolver. Series III came online in September of 1861 in approximately 30,000 examples. The serial number of this one is 31944. This particular weapon has a 6 ½ inch long barrel that exhibits a good bore for it's age. The serial numbers match on all pieces including the wedge. The firearm functions as it should having good nipples, markings and cylinder scenes locking up tightly when cocked. There is a small amount of bluing in protected areas and some light to moderate pitting here and there but not too bad. The walnut grip is nice with just the usual dings from use. There is a considerable amount of silver plating left on the trigger guard and back strap. All in all this is an excellent example of a Civil War use revolver! For this one $1250.00
Consignment New Arrivals 531
Here we have an Emerson & Silver Model 1860 Light Cavalry Saber with scabbard. This saber and scabbard may have had some light cleaning at some point but not overdone. The hilt is tight to the blade and the original blade washer is still present. Many times the washers are missing. The brass hilt and pommel cap are a nice pleasant patina. The pommel cap is marked with the inspectors initials of DFM which is Dexter F. Mossman, inspector. The hilt does have a crack in it on the right side next to the front of the grip where something heavy slammed down on it. There are several places on the guard where it looks like another blade smacked it repeatedly. This grip has the original leather with probably 60%+ leather left and full wire. The right side of the ricasso has on it U.S. DFM and the date the owner believes to be 186 (1). The 6 is worn and there is only a trace of the last numeral. I really can't tell. The manufacturer's markings are also worn on the other side of the ricasso but still identifiable as an Emerson & Silver, Trenton, NJ. Emerson and Silver has a contract to make 27,060 cavalry sabers for the U.S. government. This company only operated from 1860 to 1865. The edge of the blade is not sharpened and I can feel no nicks in it either. The blade has a nice kind of mottled finish. The scabbard is correct, original to the piece and only has a couple of shallow dents in it. I do not see any inspectors initials on the drag. All in all a nice virtually unaltered piece of history! The consignor wants $850 for this one. Take a look at the pics!
Consignment New Arrivals 530
Here we have an Ames marked Model 1860 Light Cavalry Saber with scabbard. The sword has had some restoration some time in the past. The hilt is a heavy dark patina with heavy use associated with it. There are probably inspectors initials stamped into the pommel cap at the rear but I cannot see them now. The hilt had been taken off this saber some time in the past for a grip rewrapping. The rewrap was a pretty good one but of course it looks great while the sword looks well used. The ricasso on the right side is marked U.S. ADK 1863 and on the left Ames Mfg Co Chicopee, Mass. The unusual thing about the ADK marking is that it was applied upside down. Unusual! ADK was A.D. King who was an Army Inspector from 1850 to 1865. The blade has a dark coloration to it almost like it was blued at one time and there is a slight bend to it up near the hilt. No blade washer. The scabbard is the correct scabbard which is missing the throat and appears to have been nickel plated at one time. It's an old plating job and rust staining is coming through the finish. The GAR did things like this in the past for display. I believe the new grip is a fairly new addition to the saber but the scabbard appears to be an old fix. There were 23,500 of this model delivered by Ames during 1863. Still a good piece and the consignor wants $750.00 for this one. Take a look at the pics!
Consignment New arrivals 529
Here we have an import Model 1840 Cavalry Saber and scabbard that was most likely produced in Germany. This is typical of the large flat splined sword blades that made their way here from Germany. The hilt and pommel cap are heavy brass being total unmarked. There is no blade washer at the front of the blade. The blade exhibits a nice dark patina and does have several tiny edge nicks but nothing noticeable. The grip/guard are tight with the blade and there is absolutely no wobble at all. The grip has about 10% of the leather left with full wrap. The wooden grip is smooth with cord wrapped around it then leather wrapped around the cord then finally the twisted brass wire is applied. This is typical of foreign manufacture. The Americans grooved their grips then wrapped leather around them with the twisted brass wire then applied. There are traces of gold paint on the grip which is indicative of what the GAR did to relic captured swords when they displayed them. This saber could have been used by either side. The scabbard is heavy still as expected and does exhibit several dings and shallow dents from use. There is one small spot of rust through on the drag that you can see in the pics. It fits this saber like a glove! It has the typical heavy rings and the two heavy screws at the top that hold the throat in place. All in all a good example of a sword that was there! $495.00
Consignment New Arrivals 528
Here we have a pretty nice Sharps Model 1A breech loading 4-shot pepperbox pistol in .22 short caliber. Manufactured in Philadelphia. First seen in 1859, this gun was used by many soldiers during the Civil War, remaining in production until 1874. After the war it became popular in the Old West among lawmen, outlaws, and gamblers as its small size allowed it to be concealed in a waistcoat pocket. This particular pistol has pretty nice bores with a lot of rifling still existing. This one has the nice floral gutta percha grips with no cracks or chips. This pistol has serial numbers without letter code being 16688 on both frame and barrel. There is about 50 to 60% silver left on the frame. The action works well and barrel locks up tight. The firing pin rotates with each shot as it should. This is a pretty nice one! For this piece $750.00
Consignment New Arrivals 527
Here is a Civil War Import musket. This is a Potsdam Musket and is approximately 70 caliber. These were sometimes called Punkin' Slingers because of the large bore! There is no rifling in this barrel and probably never was. The musket is in very nice condition with only a small sliver of wood replaced at the end of the stock by the nose cap. This old girl has seen lots of action with the amount of moderate pitting around the nipple which is normal. There is a little amount of burn out behind the nipple but not too bad. There is also a little damage to the stock at the top part of the rear of the lock plate but nominal. Potsdam over GL and under a crown is on the lockplate ahead of the hammer. The barrel bands are brass and the slings are lacking. The buttplate and the triggerguard are also brass and marked with regimental markings. The patina on all the brass pieces is matching. The action works great on this piece and the nipple is in good condition. The ramrod is the original ramrod but is missing the threads on the end. There is a ding or two here and there on the walnut stock but what the heck! It was used !! All in all it's a very pleasant looking piece and definitely one that saw action!!! For this old War Horse $695.00
New Arrivals 526 Consignment
Here we have a Manhattan Series III 'Navy' Model revolver in .36 caliber. Here is some facts on the series III.
Model: Navy Revolver, Series III Caliber: .36 Caliber Barrel Length(s): 4"(shown), 4.5" (rare), 5", and 6 1/2" Serial Number Range: approx. 14,500 to 45,200 Features: 5-shot; 1859 patent date on cylinder; 1 line barrel address: "MANHATTAN FIRE ARMS CO. NEWARK N.J." Manufacturing date: September 1861 to April 1864.
This is a 5 shot revolver with a 4 inch barrel which has a fair to good bore. There is still some original bluing on this piece in the protected areas. The frame and cylinder have turned a mostly plum color and is darker than my pics show. Nice pleasing color!!! The serial number of 39798 makes this piece being made in 1864 and all numbers match EXCEPT the wedge which is 39369. The barrel has a good sharp one line address. The cylinder has excellent patent markings and a very good cylinder scene as well. The brass trigger guard has about 75 to 80% silver left while the grip strap is mostly lacking all silver. The action works fine and locks up as it should. This piece has the original grips and they look to have the original finish. All in all this is a pretty nice revolver! $950.00 !!
Consignment New Arrivals 525
This is a Beautiful Manhattan Revolver Series 4! Here is some info on that series
Model: Navy Revolver, Series IV Caliber: .36 Caliber Barrel Length(s): 4", 4,5" (rare), 5" and 6 1/2"(shown) Serial Number Range: approx. 45,200 to 69,200 Features: 5-shot; 2 line barrel address: "MANHATTAN FIRE ARMS CO. NEWARK N.J." "PATENTED MARCH 8, 1864" Manufacturing date: April 1864 to June 1867.
By the serial numbers on this one I believe this one to be made in 1864 as the serial number is 45,256 so this would be the 56th one of the 4th series made. This .36 caliber revolver is beautiful with about 40% or more original bluing still left on the barrel assy. The markings on top of the barrel are tiny but sharp and clear. The 5 shot .36 caliber cylinder has nice scenes on it and the patent markings are very sharp and clear. All the nipples are intact being in very good condition. The bore is still pretty nice with some minor pitting in it. The action works very well and the cylinder locks up tightly. All serial numbers match even on the wedge. The walnut grip(s) are in fine condition. The frame is in good condition with a legible amount of case hardening pattern left. The trigger guard still has tons of original silver on it. The silver is worn off the back strap from handling. All in all a beautiful Civil War firearm! $1,400.00
Consignment New Arrivals 524
Here's a fine little .5 shot Manhattan pepperbox in .28 caliber but often referred to as being .31 caliber. These fine little pistols were made circa 1856 to the late 1850's with a total quantity of the various types estimated at from 2.500 to 3,000. These small pistols were made in Norwich, Connecticut. This one has a barrel length of 3 inches and has the number 148 stamped between the barrels. All the models were double action as this one is as well. This one has the two piece walnut grips of the bag shape. The makers marks on this specimen is marked on the side of the hammer MANHATTAN F.A. MFG. CO./NEW YORK. The works CAST STEEL are also marked on the barrel. The frame is engraved which is standard for this model. The piece works very well. Light to light/moderate peppering on the barrel, frame and trigger guard but smooth to the touch. For this piece $850.00
Consignment New Arrivals 523
HOLD!
This is a Beautiful Manhattan Revolver Series 4! Here is some info on that series
Model: Navy Revolver, Series IV Caliber: .36 Caliber Barrel Length(s): 4", 4,5" (rare), 5" and 6 1/2"(shown) Serial Number Range: approx. 45,200 to 69,200 Features: 5-shot; 2 line barrel address: "MANHATTAN FIRE ARMS CO. NEWARK N.J." "PATENTED MARCH 8, 1864" Manufacturing date: April 1864 to June 1867
This one is a 5 shot revolver and has a 6 ½ inch .36 caliber octagonal barrel and has good rifling although the bore is dark with minor pitting down it's length. There is quite a bit of the original bluing left (perhaps 30 to 36%) on the barrel assembly and the markings are nice and sharp on top of the barrel. The frame still has tons of the original case coloring left and it looks really nice. The grips are the original walnut grip (s) and although they have a few minor nicks that also look pretty darn nice. There is a lot of original silver plating on the trigger guard but where the hand touched the back strap and back of the trigger guard assy the plating has worn off. All the serial numbers match including the wedge. The cylinder looks really fine with excellent etched cylinder scenes and sharp pat. Markings. The action works fine and all the nipples are undamaged. Locks up tight! For this fine example $1,250.00
Consignment New Arrivals 522
Here we have an excellent Remington R-6 fixed blade knife with sheath and sharpening stone. This knife is in excellent condition and has not been sharpened. The knife is nearly 8 inches long with a 4 inch blade. One side of the stag grip has REMINGTON UMC stamped into it. This is American Quality made in the USA! For this fine piece $95.00
Consignment New Arrivals 521
This is a Dahlgren Bayonet--a CW US Navy bayonet manufactured by Ames 1861-1864. The Dahlgren knife bayonet... (named after Captain John A. Dahlgren, U.S. Navy)... one of two bayonets associated with the Whitney Model 1861 Percussion Navy ("Plymouth") .69 caliber Rifle.
The Whitney "Plymouth" rifle, named after the U.S.S. PLYMOUTH, a naval ordnance testing ship which had been built under Dahlgren's supervision, has the distinction of being the only U.S. contract arm to be originally rifled in .69 caliber.
The first Knife Bladed bayonet is considered to be the Model 1861 for the Plymouth / Whitneyville rifle. It is perhaps better known by its nickname the Dahlgren Bowie Bayonet, named for it inventor Admiral John A. Dahlgren. Many articles have been written about the Dahlgren bayonet but what is most intriguing are the actual letters from the Admiral himself regarding its design and use. As we know the basic use of a bayonet is mounted to the end of a rifle or musket. To Dahlgren's thinking this is not the proper use of his newly invented arm. It should be known that Admiral Dahlgren was in command of several Navy ships and knew first hand what close quarters fighting was about. With this in mind perhaps we can relate to the admirals thought when he wrote that the bayonet was best used in the hand not mounted on the end of the rifle it was designed for. It is also interesting to note that the 1861 rifle already had a sword bayonet designed for it at the time of Dahlgren's invention of the new bayonet. In Dahlgren's own words he called it the "most useless thing in the world except at the end of a musket." Perhaps this explains why most Dahlgren bayonets do NOT fit the Model 1861 rifle. They were meant to but they were also designed to be used as a close quarters fighting weapon in a sailors or marines hand. The Admiral invented a bayonet because a knife would not be sanctioned by the Ordnance Board but being the clever fellow he was the bayonet did not really have to fit the rifle either.
This particular bayonet has an 1863 date as well as U.S.N. and DR for Daniel Reynolds the naval ordnance inspector. This bayonet also has Daniel Reynolds (DR) inspectors markings on the pommel of the bayonet. Bottom of the walnut grip features four finger grooves for a positive grasp. Brass hilt is secured to the grips by a long brass wood screw vertically traversing the hilt. _ Produced for the Navy by well-known arms maker Ames of Chicopee, Massachusetts in September 1861, this finely-crafted edged weapon features an unfullered, bowie-shaped, spear point blade 12 " long with a modified clipped point tip on the obverse side. Still quite sharp, the weighty, 3/8" thick steel blade is in excellent condition with what looks like silver paint applied to it at one time but now mostly lacking and the rest could be cleaned off if you like without damaging the patina. There is three minor nicks in the blade. Knife has a one-piece pommel, guard and back strap of heavy brass with a one-piece walnut grip fitted between the pommel back strap and the guard.. Looks like the bayonet has been cleaned at one time. All brass on the leather covered scabbard has acquired dark bronze patina with a few dark oxidation spots scattered about between the light dings and scuffmarks. The scabbard has not been cleaned and is all original with a few checks and marks in the leather. All in all a very nice desireable knife bayonet! For this one $2200.00
Consighment New Arrivals 520
Here we have an excellent condition M-1873 Entrenching Tool! Here are the stats:
M-1873 Entrenching Tool Basic Information Designed for use by the U. S. Cavalry during the 1880's, the M-1873 Entrenching Tool was produced at the Springfield Armory in high numbers. Issued with various model rifles, the M-1873 Entrenching Tool was specifically designed to be used for digging small entrenchments or scraping dirt to form a small, protective mound during battle. This is regarded as the first of the true issued Springfield Armory edged weapons, other than the sword or saber. Although the piece is fairly common, ones available in excellent condition are sought after by advanced collectors. The only notable difference in any two tools is the location and size of the U.S. stamped in the turned handle. M-1839 Basic Data Blade Length: 8.0 inches Overall Length: 13.5 inches Blade Width: 3.5 inches Blade Thickness: 0.0325inches Scabbards: Leather covered with ring for saddle mounting. Many scabbards are noted to have a leather loop instead of a metal ring.
This entrenching tool is in excellent original condition! It would be hard to find another one in better condition! Take a look at the pics and you will see what I mean. For this nice piece $750.00
Consignment New Arrivals 519
Here we have an old Quackenbush .22 caliber rifle. This is a boys rifle called the Junior Safety Rifle. The rifle was built between 1893 and 1920 with a skeleton stock. About 7,000 rifles were made during this period. This rifle weighs about 4 pounds overall. All metal parts were original nickel plated but not much remains today. The breech swings to the side for loading. This rifle has had a modern screw inserted in the breech to cock it but it still functions. Also the bottom connecting screw has been lost in time and a large hex shaped nut has been welded to it and some kind of hex key screw has been inserted, however this setup does the job that the original connecting screw was doing. The welded nut has been there a long time as the patina matches the rest of the piece. The bore is dark in the barrel but rifling can still be seen. The markings on the bottom tube are still mostly visible and easily read. The rifle has light to moderate pitting on it's entireity. Still an honorable old rifle that's seen lots of love! $350.00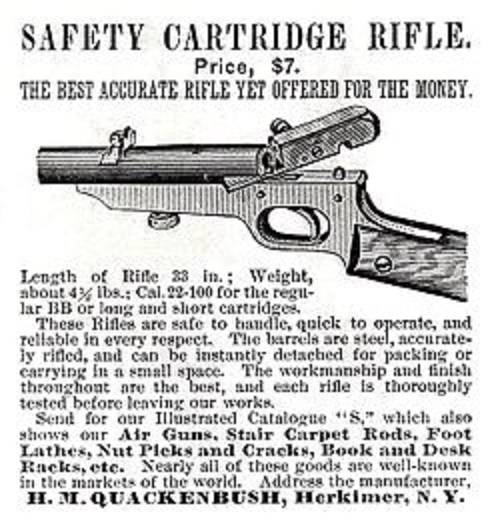 Consignment New Arrivals 518
ON HOLD!!!
Here we have a nice vintage .38 Caliber Model of 1905, 1st change Smith & Wesson Revolver being produced during the years 1906-1908. This revolver is in excellent condition overall with 60% to 70% original nickel showing. All the markings are sharp and clear and the action works wonderfully! This is a 6 shot revolver with a 6 ½ inch barrel which has very nice rifling. The action is single / double and works very well. The grips are the hard rubber grips having the S&W monogram impressed in them. They are in excellent condition with no cracks, breaks, or chips in them just showing a minor bit of wear. All in all this is an excellent example of an early revolver! For this one $450.00
New Arrivals 517
Here we have a V-44 Survival Knife by Case and so marked on the blade. The first survival knife was developed in 1934 for flying personnel in Panama and Hawaii. The knife was carried in a jungle bail out kit attached to the parachute harness. Actually this knife was considered a machete but it's definitely a knife. This particular knife was field altered to fit the hand of the owner. It's now over 15 inches long with a walnut grip and finger grooves set up for a right handed person. The end of the grip is bulky probably as a 'head knocker'! There are a couple of age cracks in the grip but not bad. The blade and cross guard are original and in aged used condition. Looks like the blade was sharpened at one time but not overly done. Plenty of meat left here! The V-44 was only issued until 1942 when it was replaced by a round tipped folding machete. The sheath is also custom made being made of tanned leather and being sewn across the top and riveted along the bottom edge. The top of the sheath is cut out for a belt and the secure strap is also held on by the same rivets. I believe the rivets to be brass as they are not magnetic. Take a look at the pics! Unusual! $165.00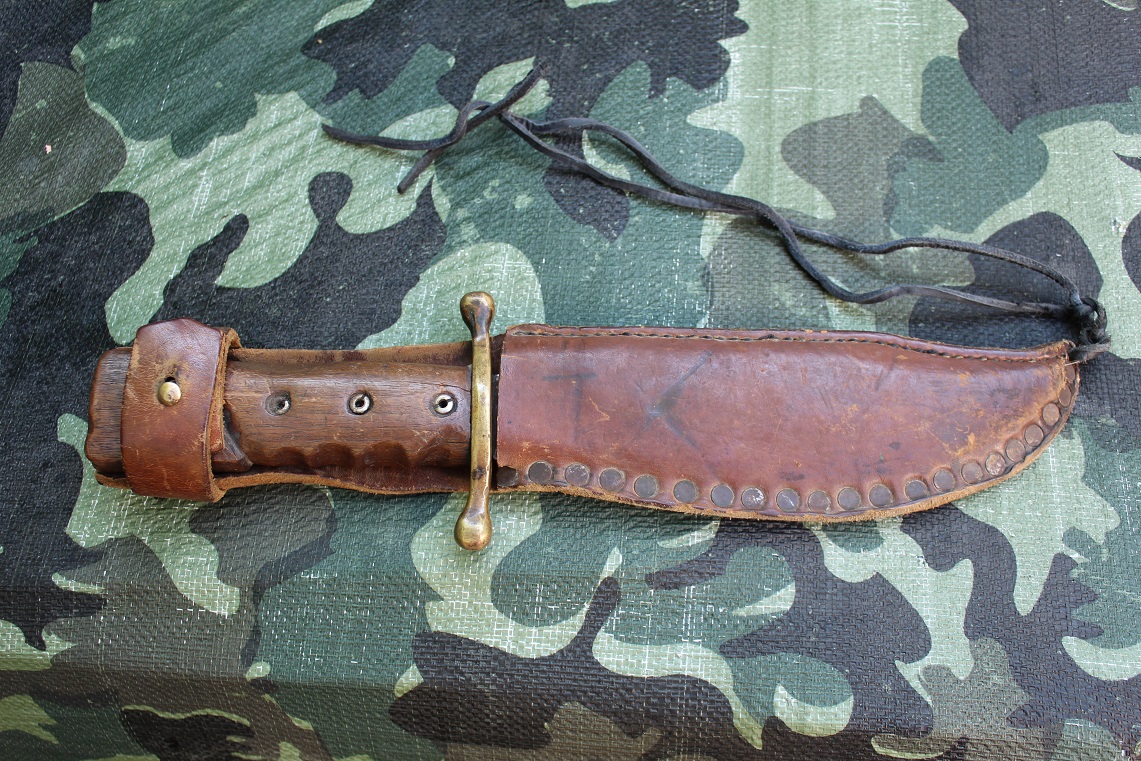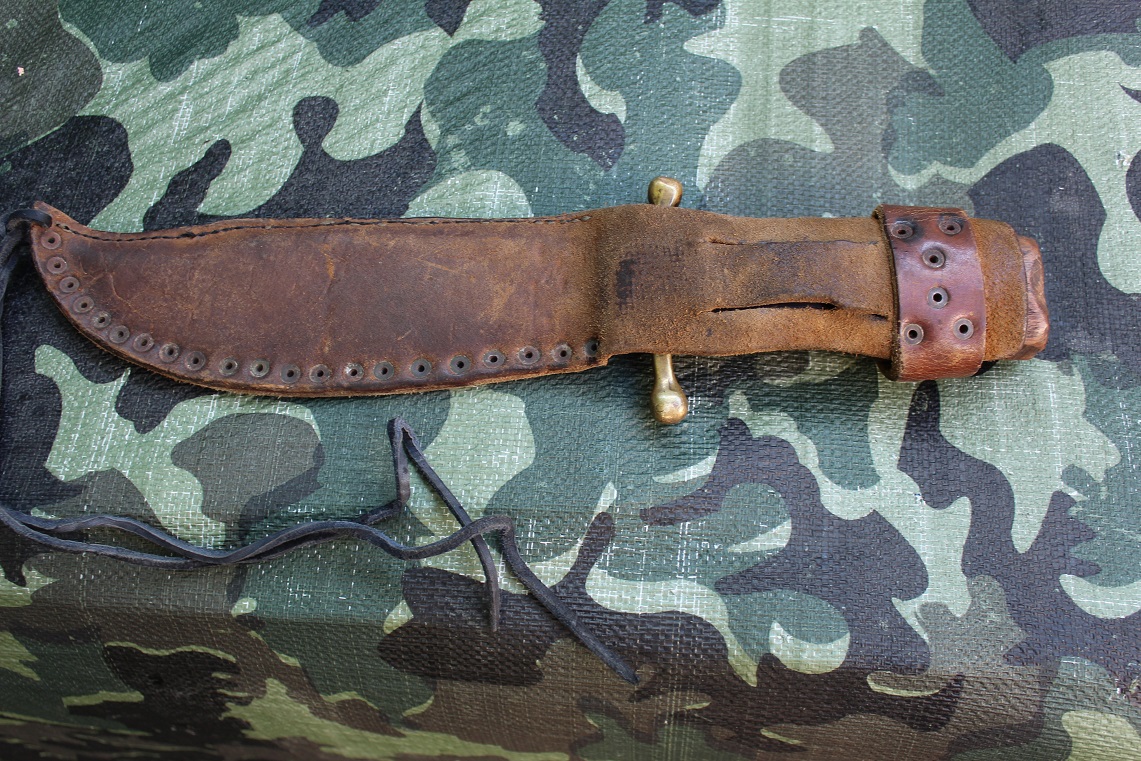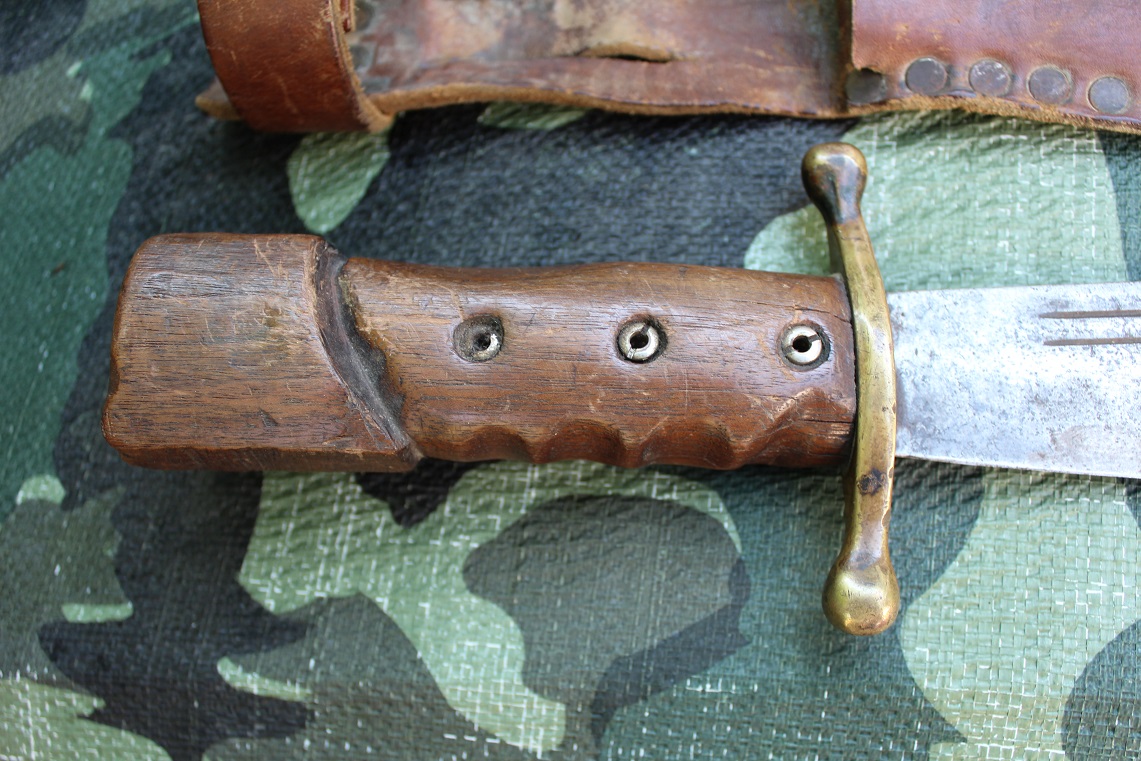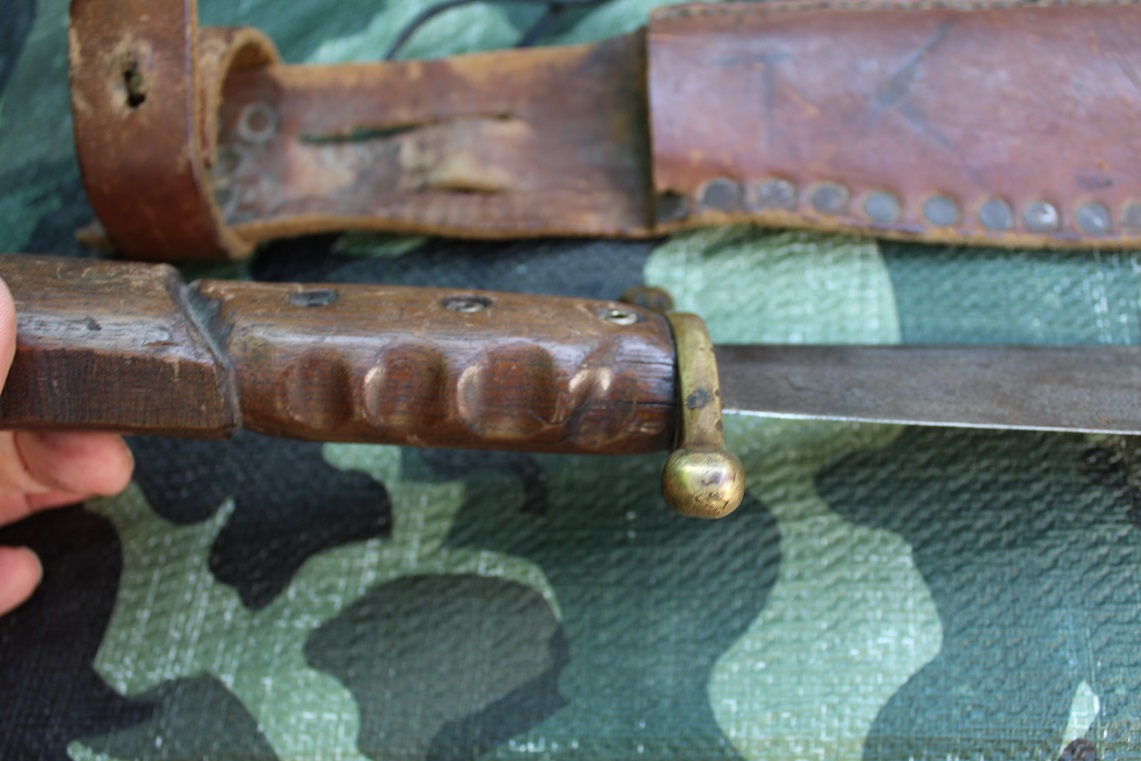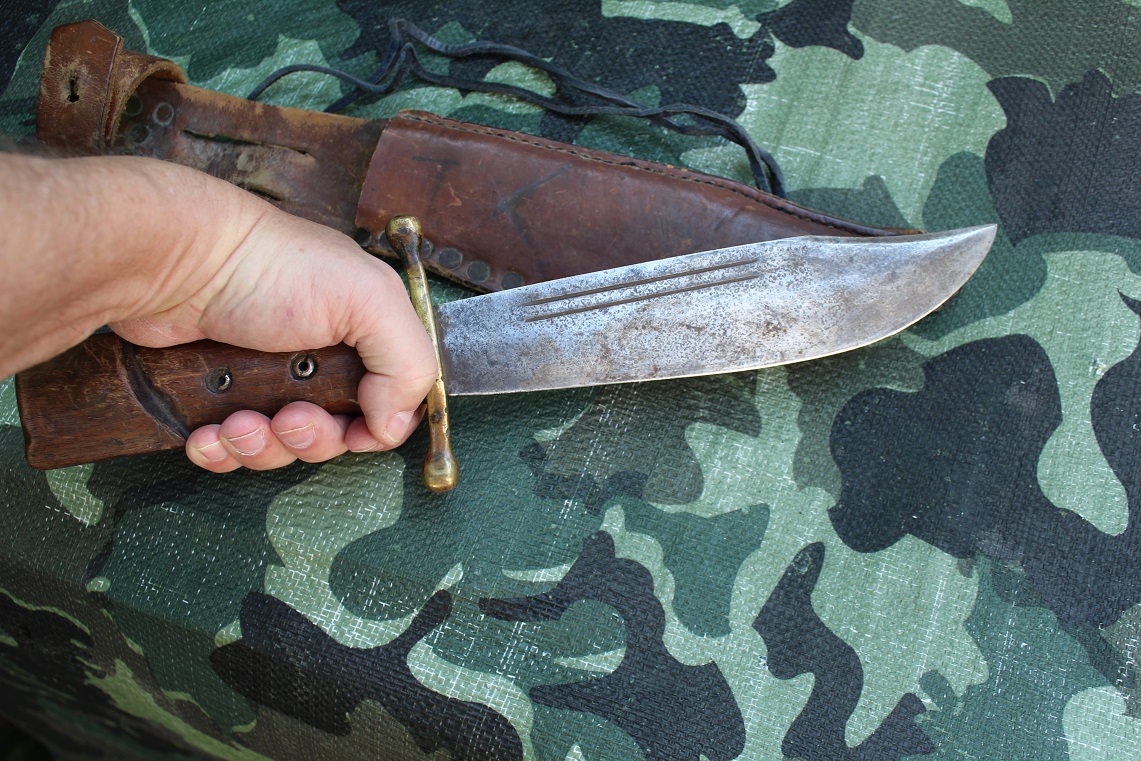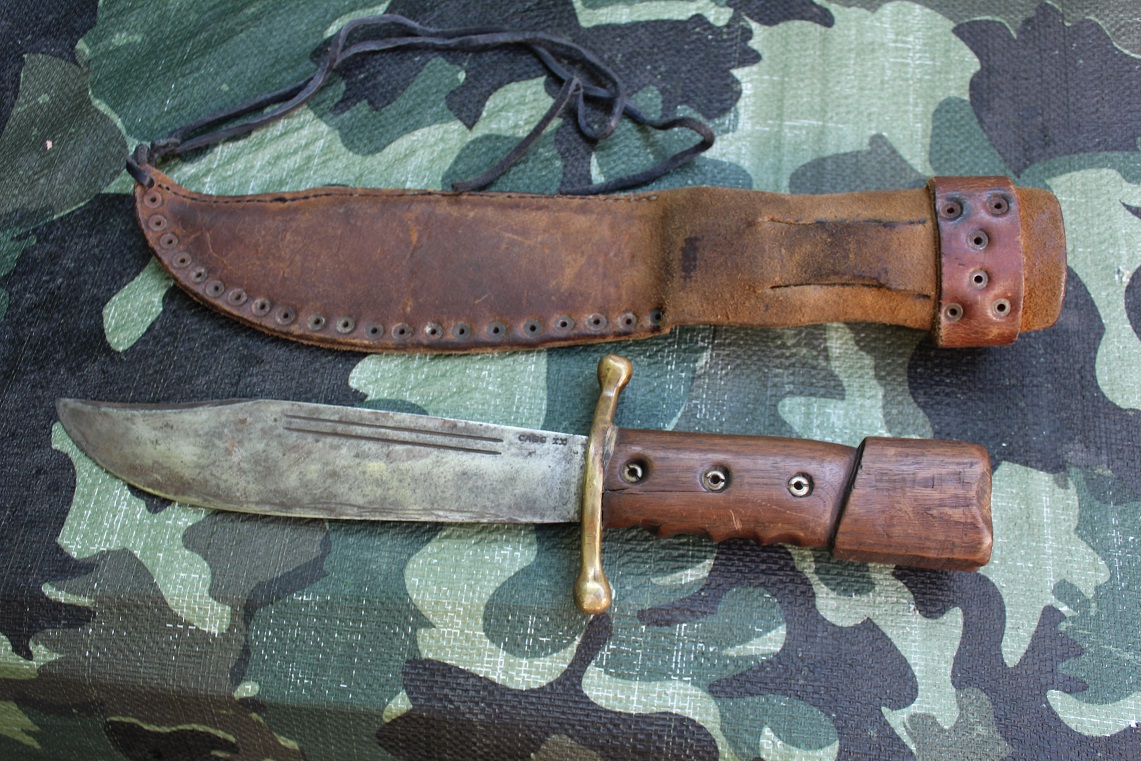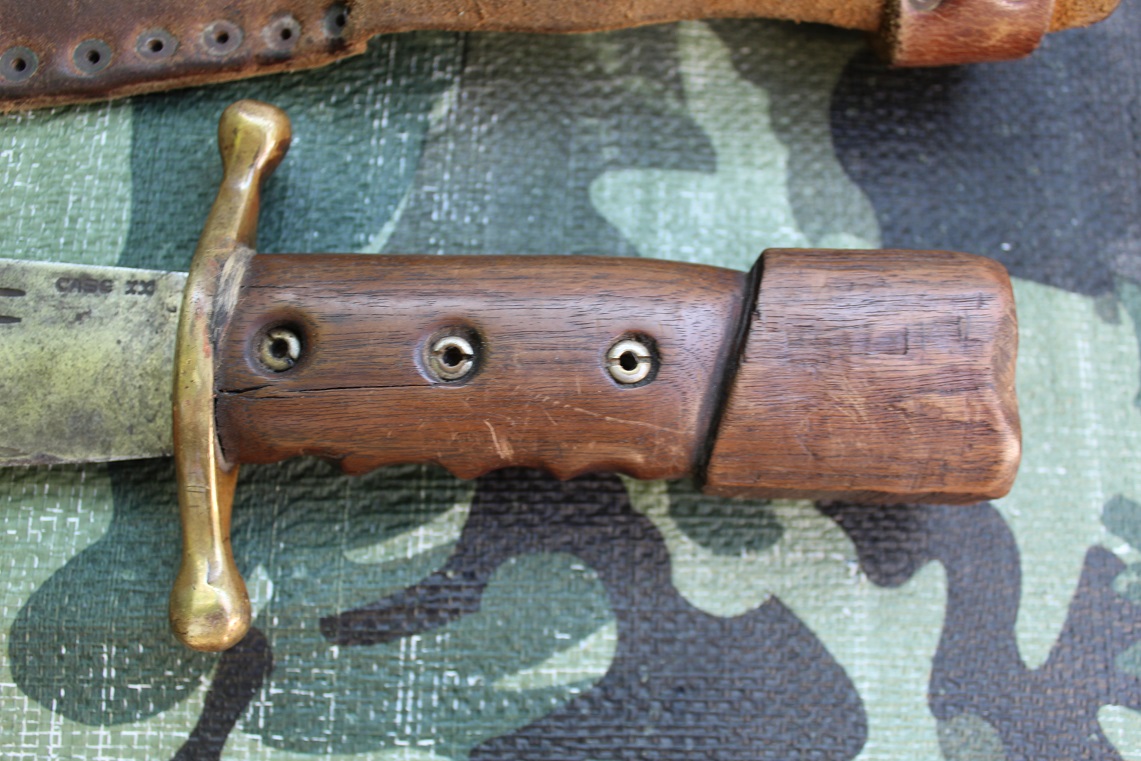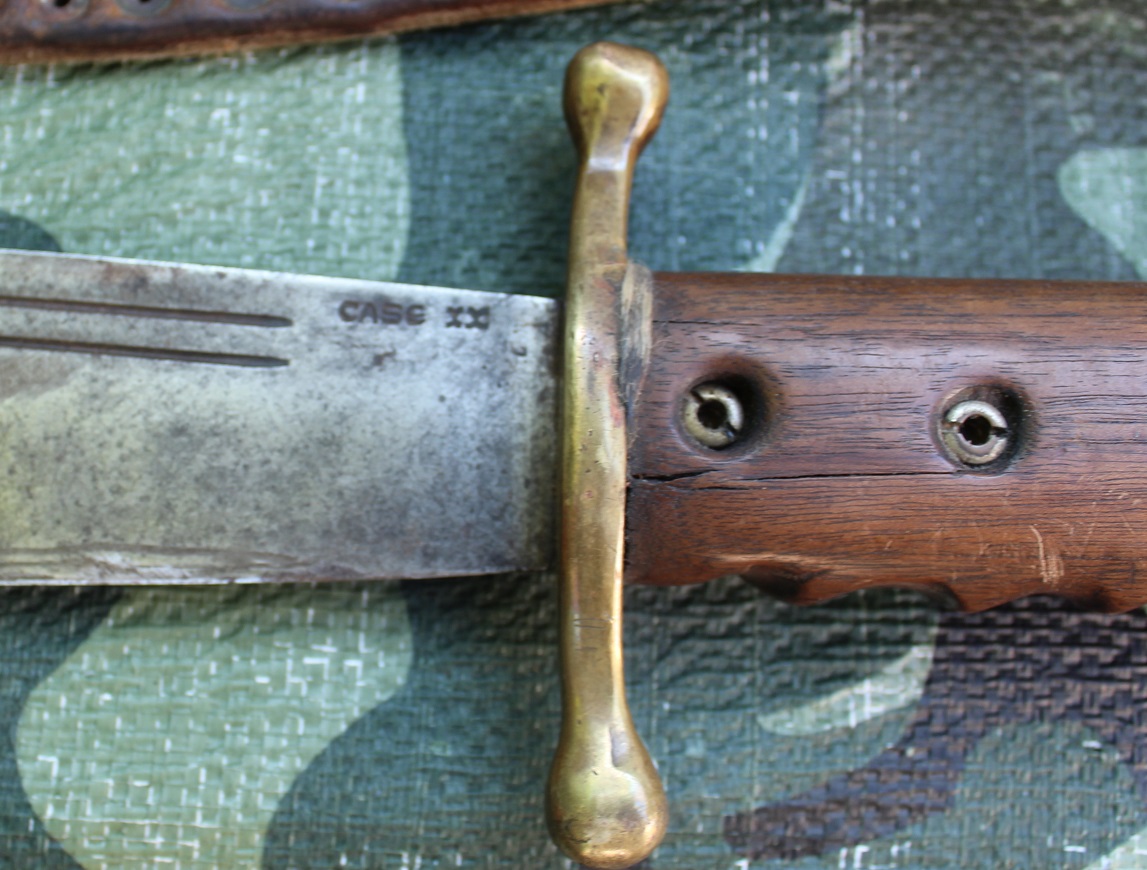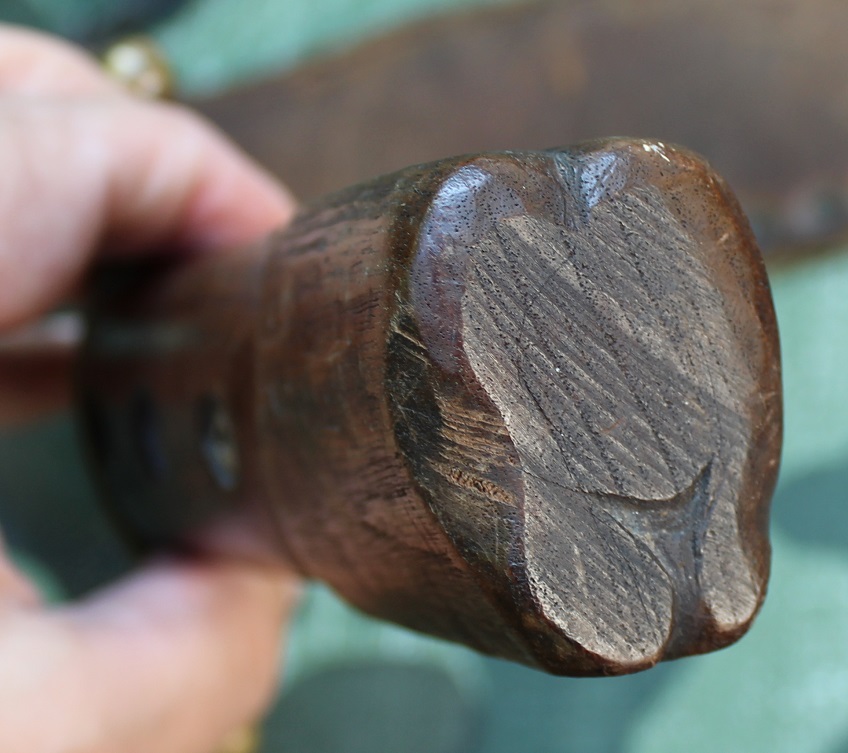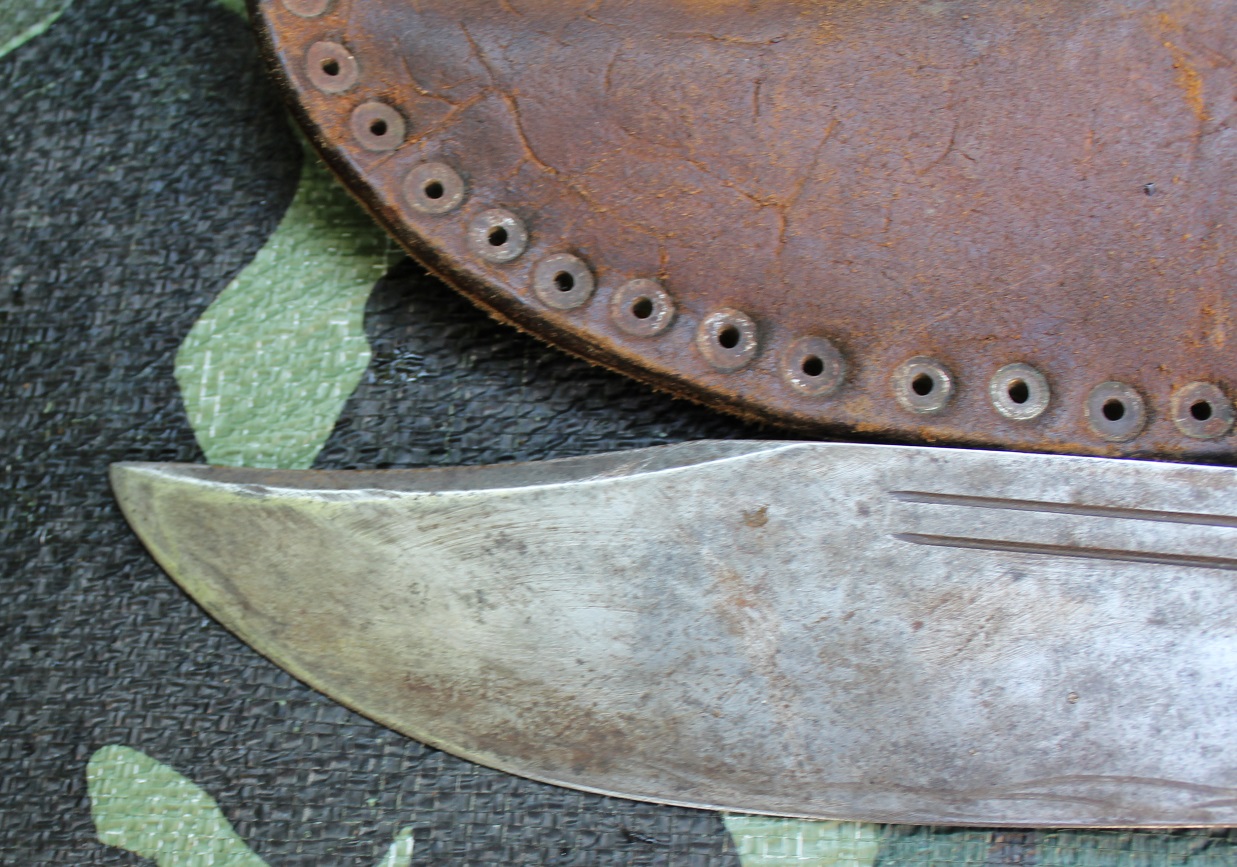 Consignment new arrivals 515
AMERICAN HALF STOCK PERCUSSION RIFLE BY J. HENRY & SONS, 1868 FORT LARAMIE INDIAN TREATY RIFLE. Plain half stock American rifle made by J. Henry & Sons with distinctive "U.S." in stock marked behind the trigger guard fitting the profile of the rifles offered to the Indian nation at Fort Laramie in 1868 as a result of a treaty action with the United States government. 36 1/25_ oct. bbl with German silver blade front sight and iron buckhorn rear sight. Nothing is stamped on top bbl flat. The bbl has an iron ramrod rib with two iron tubes. Walnut half stock, plain and without decoration. Brass furniture, German silver wedge escutcheon on forearm. Original hickory ramrod with brass tip is missing. Percussion front action lock stamped "J. Henry & Son." Behind the brass trigger guard "U.S." is clearly stamped in the walnut stock. These rifles were purchased by the U.S. Government as a treaty offering in 1868 and distributed as a result of the successful treaty signed at Ft. Laramie in 1868. The condition is very good, all iron parts have an dark brown patina, brass is uncleaned, stock is very strong and markings are clear and has the usual dings here and there and a couple of age cracks in the stock opposite the lock on the reverse stock. The action on this one has a set trigger and all works well. The nipple is good and not beat down. This particular rifle is done very well and measures nearly 53 inches long overall . The iron is a nice dark patina and all the furniture is iron as well with a pewter nosecap. This is a double set trigger and that works just fine as well as the lock. There is some corrosion around the lock on the barrel as normal. The barrel has a simple V sight on the rear and a simple blade sight up front. The tang screw and a single barrel key holds the stock to the barrel. No breaks in the stock but it does have an age crack here and there. Nice cheekpiece on the reverse buttstock. Ramrod is a replacement. For this fine old historic percussion rifle. $1695.00
New Arrivals! 514
Here we have a Civil War Snare Drum and an 1850's percussion half stock rifle that I acquired from the Grandson of Pvt Joseph Felinzer of the 7th Indiana Infantry. Pvt. Felinzer resided in Marion County (Indianapolis area) when he enlisted. Here are Pvt Felinzer's stats:
Joseph Felinzer Residence Marion County IN; Enlisted on 9/13/1861 as a Private. On 9/13/1861 he mustered into "I" Co. IN 7th Infantry He was discharged for disability on 1/15/1863 Sources used by Historical Data Systems, Inc.: Here is a capsule history of the 7th Indiana Infantry:
Seventh Infantry INDIANA (3 months and 3 years) Seventh Infantry Cols., Ebenezer Dumont, Tames Gavin, Ira G. Grover; Lieut.-Cols., Benjamin J. Spooner, James Gavin, John F. Cheek, Ira G. Grover, William C. Banta; Majs., Samuel P. Oyler, John F. Cheek Benjamin C. Shaw, Ira G. Grover, William C. Banta, Merit C. Welch. This regiment was organized at Indianapolis in April, 1861, as a three months regiment and was mustered in April 28. It left the state May 29, being ordered to West Virginia where it joined other forces at Webster. The 7th took the advance upon Philippi, Co. B driving the enemy's pickets back and the regiment entered the town on the double quick followed by the column, the enemy being driven from the town. It remained in camp here for six weeks, engaged in scouting, and marched to Belington, where it engaged for three days in heavy skirmishes. It joined in the pursuit of the enemy, and overtaking him at Carrick's ford, the 7th charged and captured his baggage. Overtaking the fleeing forces again at the next ford, the 7th again defeated him, Gen. Garnett, commanding the enemy, being killed. The regiment was mustered out at Indianapolis Aug. 2, 1861. It was immediately reorganized for three years, and was mustered in Sept. 13, leaving the state at once for Western Virginia, and joining Gen. Reynolds' command at Cheat Mountain. It was engaged in the battle of Green Brier, and then moved to camp near Green Spring run. It was in the battle of Winchester Heights, at Port Republic and Front Royal, then moved to Fredericksburg and back, and was assigned to Gen. McDowell's command. With Pope's forces it was in the campaign of the Army of Virginia, participating at Cedar Mountain, and the second battle of Bull Run. It joined the pursuit of Lee through Maryland, and was in the battle of Antietam. It next fought at Ashby's gap, and participated in the battle of Fredericksburg. During 1863, it was engaged at Chancellorsville and Gettysburg, losing heavily in both battles. It was also in the battle of Mine Run in November and went into camp at Culpeper. It moved with the Army of the Potomac in the spring of 1864 being engaged at the battles of the Wilderness, Laurel Hill, Spottsylvania, Po River, North Anna River, Bethesda Church and Cold Harbor, being under fire for eighteen days during these engagements and losing heavily. On June 16, it moved to the front of Petersburg, and participated in the assault of the 17th. It remained on duty in the siege of Petersburg until Aug. 18, and was then engaged at the Weldon railroad. It was consolidated with the 19th Ind. on Sept. 23, and this organization in turn was consolidated with the 20th Ind. on Oct. 18, the 7th being mustered out as a regiment Sept. 20, Its original strength was 1,046; gain by recruits, 190; reenlistments, 46; unassigned recruits, 17; total, 1,299. Loss by death, 212; desertion, 26; unaccounted for, 27. Source: The Union Army, vol. 3
Private Felinzer was discharged in Jan. 1863 so he missed the action from them on. The Drum has written on the torn head 'CROOKED CREEK'. Crooked Creek was a battlefield in Alabama of which was fought on April 30, 1863 and escalated into the Battle of Day's Gap which all was referred to as Streight's raid. Colonel Able Streight fought Brig. General Nathan Bedford Forrest during this battle and Col. Streight's men were surronunded on May 3rd and captured. They were sent to Libby Prison in Richmond, VA but Colonel Streight and some of his men escaped on February 9th, 1864. Private Felinzer's regiment was not there but there were two infantry units from Indiana there being the 51st and 73rd Indiana so perhaps a friend brought it home and it wound up with Private Felinzer. The family does not know how he obtained it but says it's been in the family since the Civil War being passed down. The drum is the tact design with an overlapping portion of the shell. The bottom skin head is fractured/torn where the gut snares are located. The drim is in nice condition and the torn head just lends to it's character. The words 'CROOKED CREEK' were written on there before it was torn as the C in Crooked has the tear on the right side of it. The drum has a maple body it looks like with red painted hoops. The original rope is present with only leather tensioner left. The original drum strap is there and seems to be made of a homespun type corded/woven red white and blue material. The original label is located inside and is in really nice shape and is marked as being made by George Kilbourn of Albany, NY. From 1850-1857 he was a drum maker located at 119 Orange street but in 1858 he changed addresses so this drum was made prior to 1858. This is a wonderful drum with a nice provenance of a battle not so well known to many. This drum measures 14 1/2 inches across the heads and is 12" tall. Remember most of the drummer boys were just that, Boys! Couldn't handle a large drum. Hard to find items associated to this battle. For this fine old historic Drum $1,250.00
Here is a halfstock .36 caliber Indiana made rifle that also belonged to Private Felinzer. The great-great grandson thought that this was the rifle that he carried during the Civil War but I informed him that it was not the rifle he would have been issued but was probably the rifle he used for hunting. This is an Indiana made rifle being made by T. N. JONES and so marked on the top of the barrel. Thomas Jones is listed in 'Gunmakers of Indiana' by Albert W. Lindert as listed in 1850 as a gunsmith; age 63, birthplace as Pennsylvania and located in Harrison County, Indiana which is way down by the Ohio River. The rifle itself is in excellent condition and the set triggers work well, albeit that the main spring is just a little weak but all works. The 36 caliber barrel is octagonal and in good condition with both sights. The lock is adorned with light engraving but is not marked. The stock has a most unusual configuration and the tang is flat to run across the top of the stock. The stock has not cracks or breaks in it but has been coated with something shiny that could probably be removed if desired. The butt plate is cresent shaped and is constructed of iron as is the ornate triggerguard. The ramrod tubes are iron as well. The nose cap is a hugh hunk of pewter and looks to have been cleaned at some point. The ramrod is a modern replacement as most are. All in all this is a beautiful impressive gun with this stock configuration! For this piece of Indiana History $695.00
New Arrivals Consignment 513
Here's an Austrian Flintlock Rifle/Musket Cavalry Carbine that I recently acquired. I received it from a very nice Gentleman from Arkansas. Unfortunately no history accompanies it. This carbine is a Rifled carbine being about 70 caliber and dated on the lockplate (1)852. The first digit is always lacking on these old Austrian firearms. It complete and fully functional. There are, what appears to be roman numberals stamped into the inside barrel channel on the stock. This one is marked WANZEL on the top of the barrel. Austrian arms were generally made on contract with the major gun makers of the day in and near Vienna. These makers usually marked their product with their name on the barrel of the arm near the breech. The major makers included BENTZ, FERD. FRUWIRTH (F.F.) , CARL HEISER, JOSEF JESCHER, ANNA OSTERLIEN, PIRKO, TH. ROTTME, G. SCHLAGER,TH. SEDERE, F. UMFAURER, WANZEL, and ZEILINGER , usually with the Z backwards. Lockplates were marked wi the goverment ownership mark which is a small double-headed Eagle and the date of manufacture deleting the number "1" from the year. Since the arms were not interchangeable matching numbers are usually found on all metal parts. See the pics!
Below is a youtube video showing a young man shooting one of these old Austrian Flintlock Carbines!
Copy and paste the link to check it out!
https://www.youtube.com/watch?v=LBPSqKUFSRA
For this fine piece $1,250.00
New Arrivals Consignment 512
Here is a good deer hunter! This is a black powder rifle made by CVA being the OPTIMA .50 caliber rifle in stainless steel with a camo poly stock. The barrel is fluted and has a quick break down lever by the trigger guard. The rifle has a sling and is topped by a Thompson Center 3-9X40 scope with see through caps. The rifle comes with a bullet starter. Excellent condition! For this piece $265.00
New Arrivals Consignment 511
Here is a good example of a rifle from my youth! This is a REVELATION Model 120 from the WESTERN AUTO SUPPLY CO. Even though this rifle was sold by Western Auto it is basically a Marlin model 60. It's stamped on the barrel Revelation Model 120 .22 LR Western Auto and there is no serial number as many of these old rifles are not stamped with a serial number. This one has a nice SIMMONS 3-9X40 scope on it with nice optics. The wood stock is in nice condition with the usual dings on it but no breaks or cracks. The receiver and trigger guard has a few finish mars on it but not bad. The barrel and tube have almost all of the original bluing present and is in very good condition with an excellent bore. For this piece $165.00
New Arrivals Consignment 510
Here is a cast iron bell marked with U.S.N. The bell measures 9 inches tall to the mounting stud and the stud extends upwards for another 1 inch. The bell is 9 ½ inches across and still has a fine iron clapper. I have been told that this is a USA Harvard Lock Company Cast Iron Bell from WW2 era. Cast iron U.S.N. bells were first seen in WW2 as the US government began conserving brass for the war effort, concurrent with the issuance of steel pennies in 1943. This bell is in find condition with no cracks or breaks. Although I have been led to believe that this is a USA Harvard Lock Company Cast Iron Bell there are no manufacturers name on it. This bell has been painted with gold paint that is now subdued with age. It would be easy to make a stand from which it would hang. Nice one! $295.00
New Arrivals Consignment 509
Here is a lot of WW2 10 Centavos issued by the Japanese Government during WW2. This is actual Japanese Invasion money. The following info provided by Wikipedia: Japanese invasion money, officially known as Southern Development Bank Notes ("Greater East Asia War military scrip"), was currency issued by the Japanese Military Authority, as a replacement for local currency after the conquest of colonies and other states in World War II. In February 1942 in Japan, laws were passed establishing the Wartime Finance Bank and the Southern Development Bank. Both institutions issued bonds to raise funds. The former loaned money primarily to military industries, but also to a wide range of other ventures, including hydroelectric generators, electric power companies, shipbuilding and petroleum. The latter provided financial services in areas occupied by the Japanese military, and Southern Development Bank notes were in fact used as de facto military scrip. In December 1942, the outstanding balance of Southern Development Bank notes stood at more than 470 million; in March 1945, more than 13 billion. In August 1940, the Japanese initiated to join World War II. Japan invaded various Asian countries, occupying the winning war territory and set up governments controlled by the Japanese military to proclaimed and controlled the invaded lands after many bloodshed war fightings. Beginning with the capture of the Philippines, the Japanese military confiscated all hard currency, both on a federal and individual level, replacing it with locally printed notes bearing a proclamation of military issue. All notes bear the name of the issuer, "The Japanese Government" while some notes proclaim the "promises to pay the bearer on demand". Called "Mickey Mouse Money" by local Filipinos, it was valueless after the overthrow of the Japanese, and tons of it were burned. Japanese troops were ordered to destroy bank records and any remaining currency prior to capitulation. By the end of World War II, the war ended and the currency circulated in the bearing of the Japanese name immediately become useless papers. Money that was issued included the Philippines, Burma (now Myanmar), Malaya, North Borneo and Sarawak (now Malaysia), Singapore, Brunei, the Dutch East Indies (now Indonesia) and some areas of Oceania (New Guinea and the Solomon and Gilbert islands).
These small notes are pristine examples of that currency. These notes measure 4 ¼" X 2" and all are in uncirculated condition. There are 100 of them in this lot. For the lot $250.00
New Arrivals Consignment 508
Here we have a beautiful Colt Single Action Army Revolver made in 1902. This one is in .32/20 caliber with a 5 1/2 inch barrel. The finish is blue and just excellent with just a few minor flaws. The owner believes that this is one of the revolvers that was blued in the Philippines. I am still researching this info as I have found nothing on the subject. It's a mirror finish blue and just gorgeous! We have the original Colt Archive Letter with seal and it states that the type of stocks (grips) was not listed. I do not know for sure what these grips are made of but they are a beautiful orange/apricot color and finger molded to fit a right handed shooter. There are some gaps at the front of the grips so I don't know if they shrank over time or just were ill fitting from the start. It looks like the cylinder was never turned as there are no cylinder turning marks. It has a zip tie on it and we'll just leave it there and not turn it ourselves. None of the screws have been tampered with and they are all just beautiful! The Colt markings on top of the barrel appear to have Gold fill in some of them. The frame shows original case colors and it is just beautiful as well! This revolver came from a defunct Montana Museum in 1969 and has been with the current owner ever since. According to the Colt Archive records this revolver was shipped on November 26, 1902, along with 18 other guns, to Simmons Hardware Company in St. Louis, Missouri. It would be hard to find another revolver like this one. Comes in a display case. For this fine piece the consignor wants $15,000.00
New Arrivials Consignment 507
Here is a very nice RARE! WInchester Model 94 AE XTR Cal. 307 Win lever action rifle! The 307 Winchester cartridge was introduced by Winchester in 1982 to meet the demand of .300 Savage performance in a lever-action rifle equipped with a tubular magazine. It is nearly dimensionally identical to the more common .308 Winchester cartridge, the only differences being a rimmed base and thicker case walls. The Winchester Big Bore Model 94 Angle Eject rifle was the only rifle produced to fire the cartridge, though competitor Marlin Firearms created some prototype model 336 rifles chambered in .307 Win. It is still commercially loaded today, but many handload to gain better performance and accuracy. Because of safety concerns owing to the rifle's tubular magazine, flat-nosed bullets are normally used.
This Model 94 Big Bore Rifle was made in 1983. The serial number is AE14459. There were 19,000 Angle Ejects made in .375 Winchester. Angle Eject started in 1983 and this rifle is the Angle eject. Monte Carlo Stock was available only in 1983. Angle Eject serial numbers started: AE 1001 to AE 19000. After 1984 Big Bore rifles were serial numbered with the other Model 94's. This particular rifle has a beautiful checkered stock with the winchester rubber butt pad. It has a Williams rear sight attached to the receiver. The stock rear sight folds down for use with a scope or the tang sight. The front sight is hooded. This rifle has a 20" round barrel and holds 5 shots. The finish on the metal is a bright blue/black finish and is in really nice condition! There are a few scratches on each side of the receiver. This gun was used. The walnut forearm and buttstock look very nice although there are some scratches to the front section of the right side on the forearm. The buttstock has a couple of minor dings but still looks very nice. There are sling studs mounted without sling swivels. The action works well on this piece and the rifling is very nice. All in all this is an excellent example of a fairly rare rifle in this caliber. Take a look at the pics! $995.00
OWNER HAS REDUCED THIS RIFLE TO $850.00 FOR QUICK SALE!
New Arrivals Consignmen 506
Here we have a very nice vintage Winchester Model 77 semi auto .22 caliber rifle. Here are some stats on the rifle:
CALIBER – .22 LR
WEIGHT – 5.75 LBS.
OVERALL LENGTH – 40_
LENGTH OF MAGAZINE – 4.5_
A nicely made and very accurate plinking or hunting rifle. Made for only eight years, from 1955-1963. This one was made in 1956 so during the 2nd year of manufacture. The bluing is very, very nice with only minor wear. The markings are all sharp, deep and clear. The action works fine and the bore is excellent. The charging lever is on the left and it ejects on the right. Unusual but effective!!! The walnut stock is in very good condition with just the usual ding here and there but not bad. There are no breaks or cracks in the stock that I can see. The original magazine is with the piece as well as the original Winchester plastic butt plate. The original sights remain on this rifle and the receiver is factory grooved to accept scope rings. All in all this is a very nice example of a short lived rifle! Take a look at the pics! The price is $275.00
New Arrivals 505
Here we have a receiver and receiver cover. The receiver is for a vintage J. Stevens Arms & Tool Company 12 gauge single barrel shotgun. It's in pretty good condition but is missing the firing pin and is in the white. For this old piece $25.00
This next piece is a receiver cover for a Remington Nylon 66 and is classified by the BTAF&E as a receiver even though it is a cover to a receiver so it has to be transferred. It's in good condition but does have rust frosting to it and will need to be refinished. A plus to this one is that the rear sight is still attached and is sometimes hard to get. For this piece $65.00 Take a look at the pics!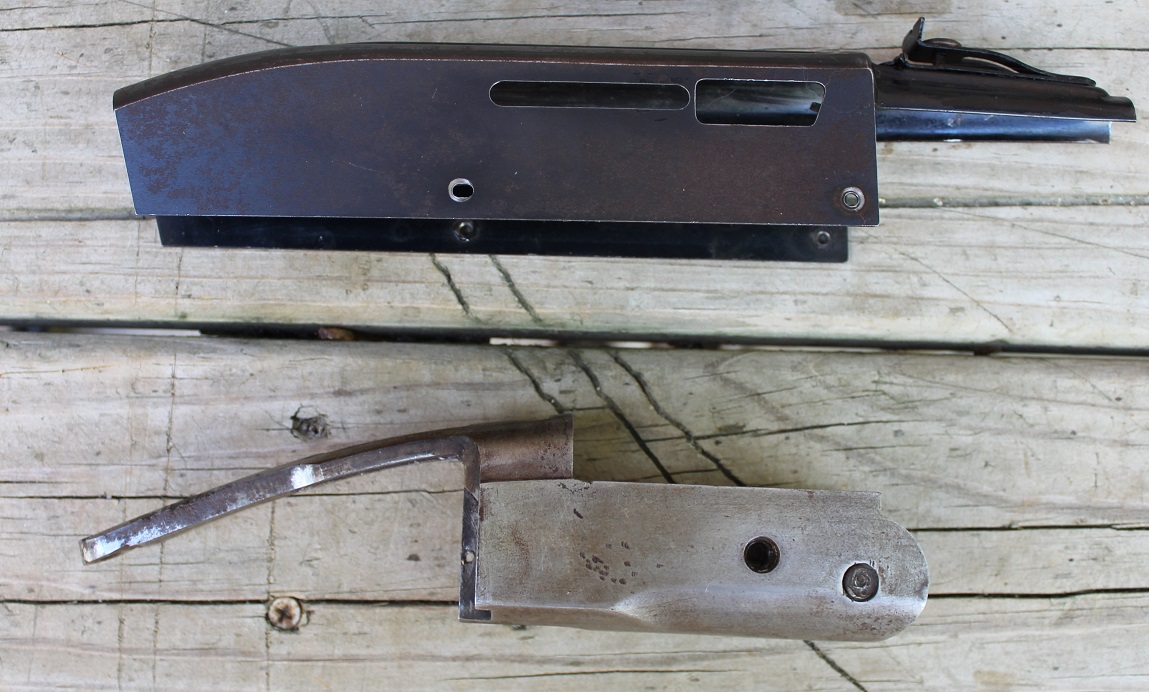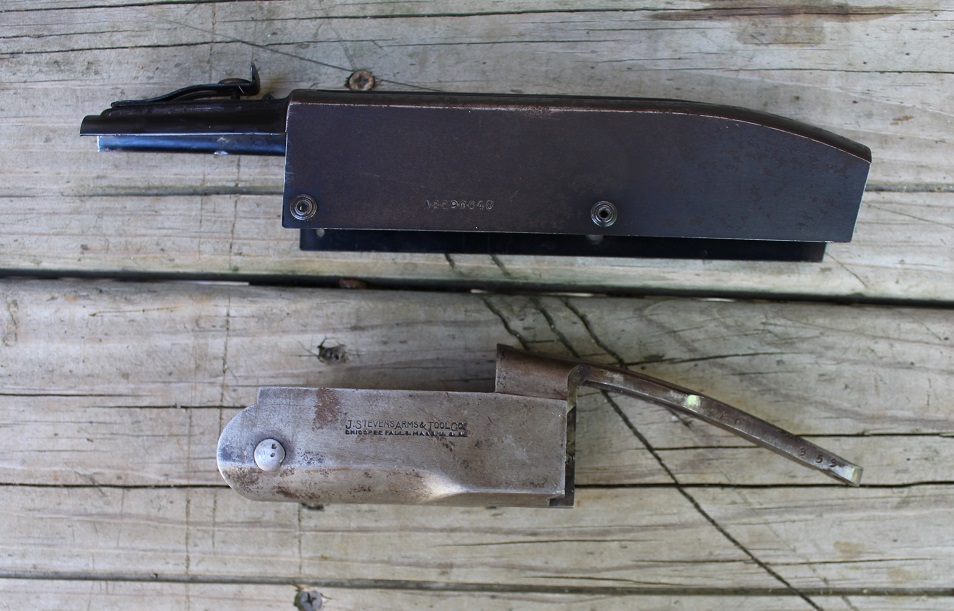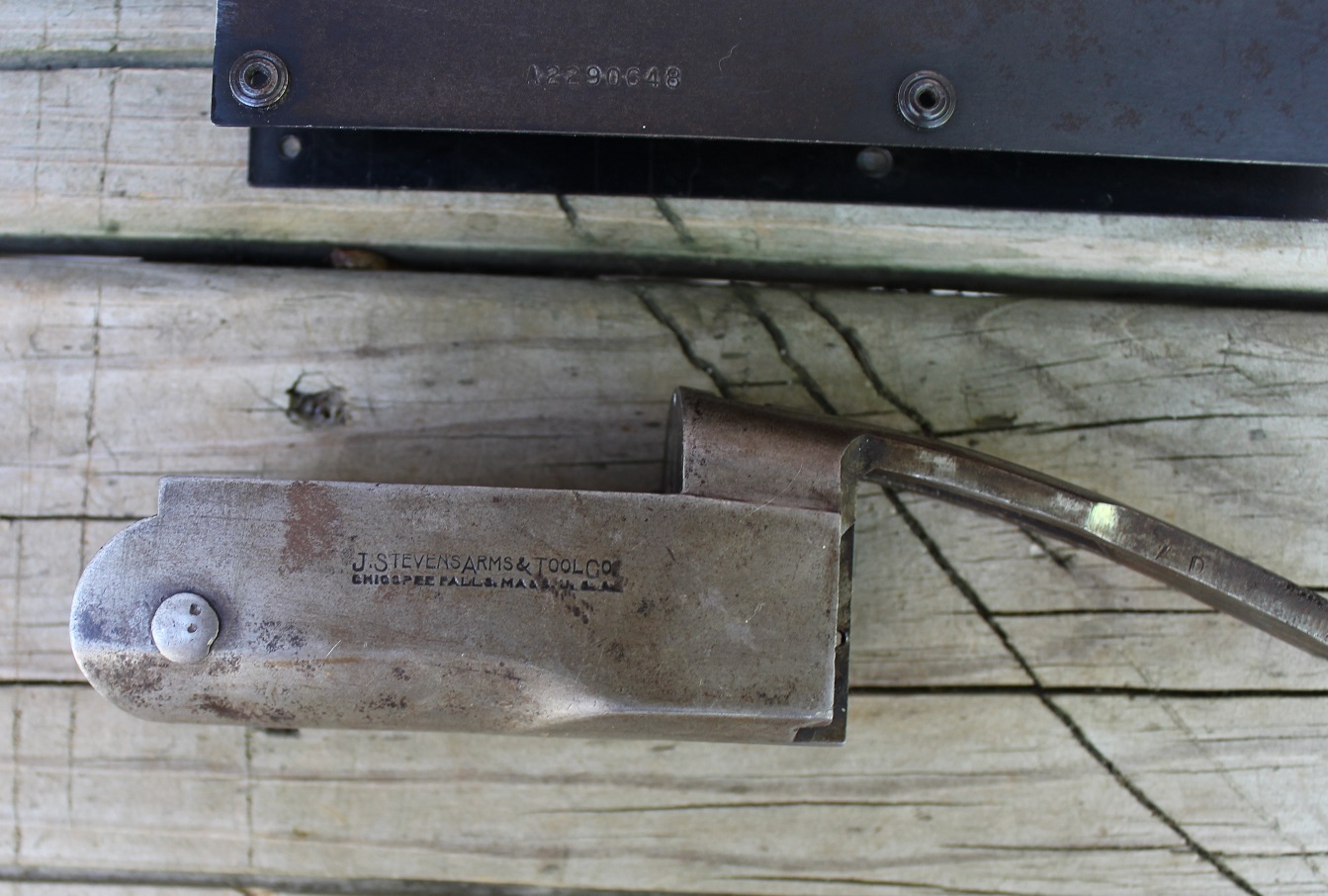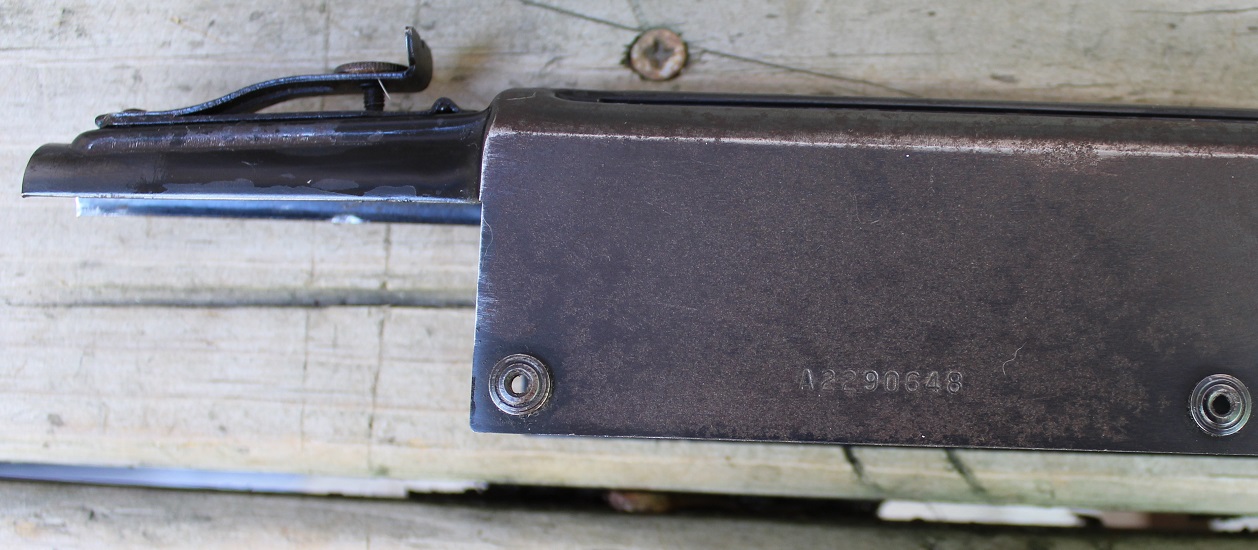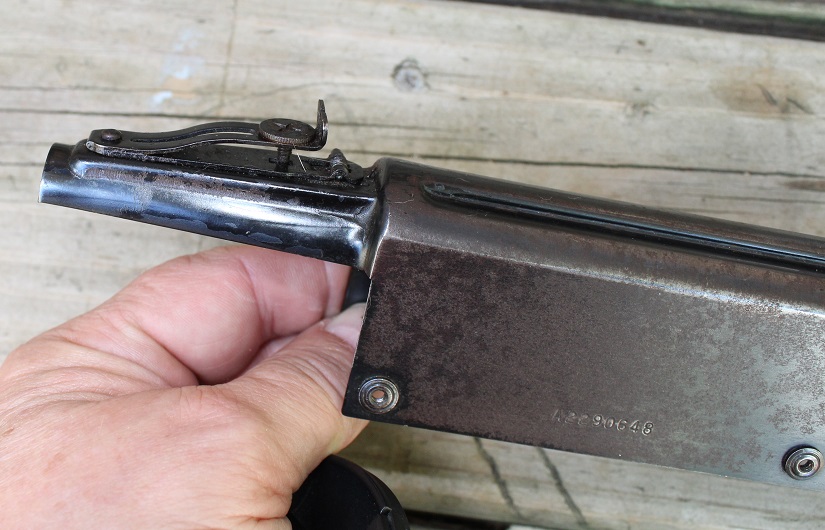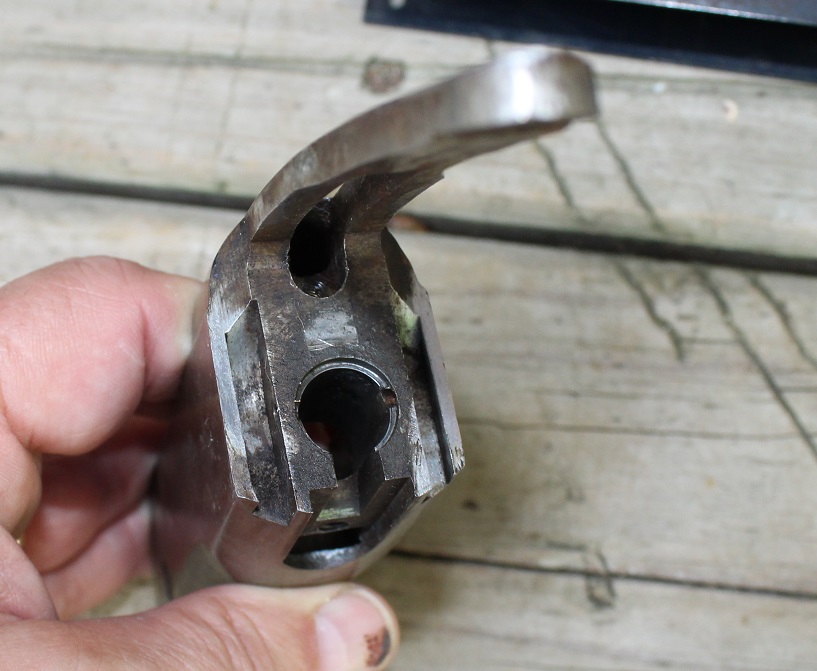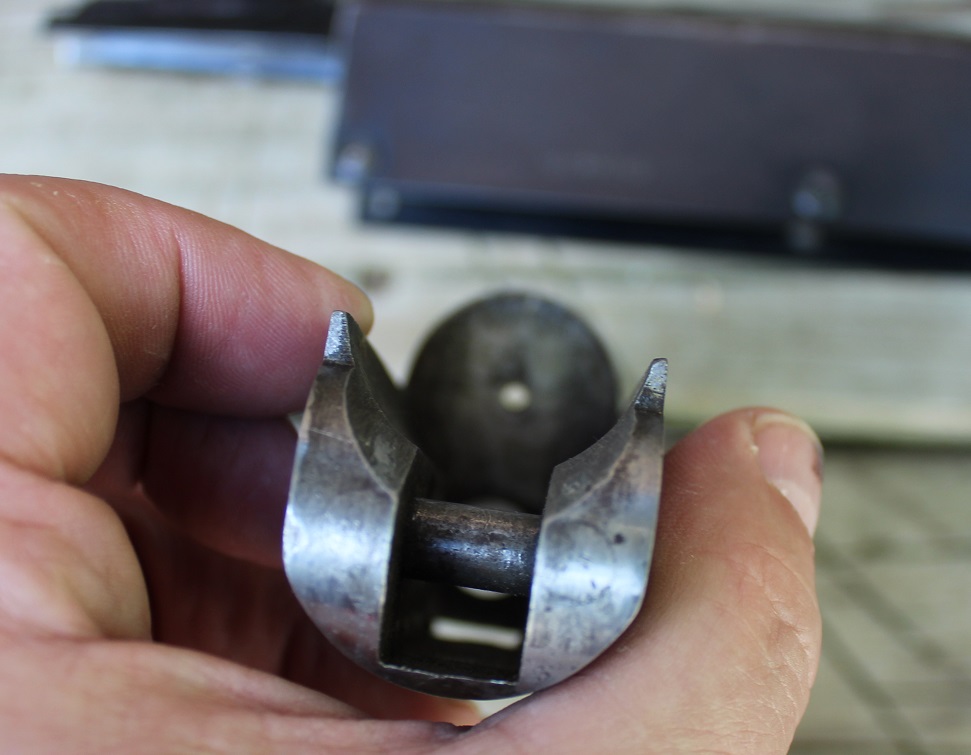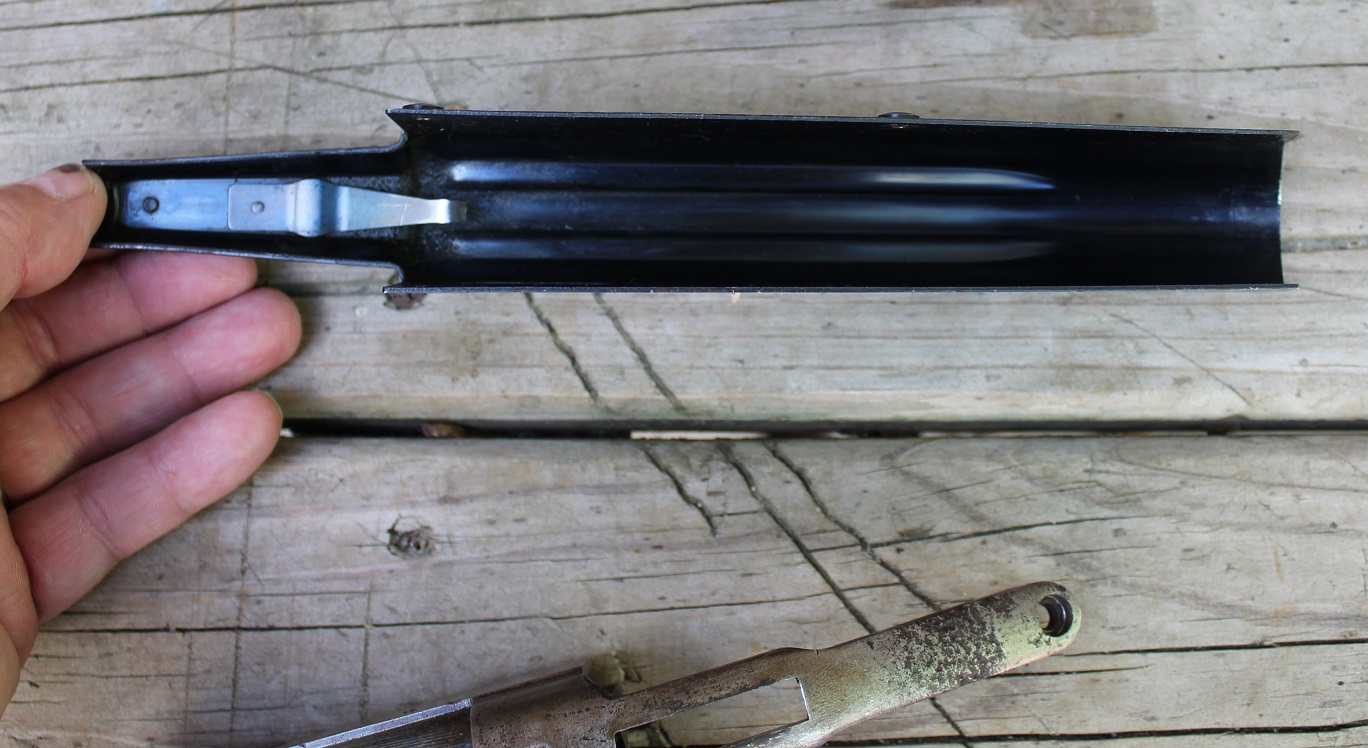 New Arrivals 504
Here we have a brand new in the box Palmetto State Armory 16" Classic Freedom Flat Dark Earth M-4 AR-15 Carbine. Here are the stats:
PSA 16" Classic Freedom M4 FDE Upper - with BCG and Charging Handle - FDE 16" Barrel Length 5.56 NATO Chamber 1 in 7" twist 4150V Chrome Moly Steel Barrel, Nitride Carbine-length Gas System M16 Full Auto Bolt Carrier C158 MPI/HPT Bolt Charging Handle Barrel: 4150V Chrom Moly steel. Chambered in 5.56 NATO, with a 1/7 twist, M4 barrel extension, and a carbine-length gas system. This M4 profile barrel is finished off with a standard handguard in Flat Dark Earth, F-Marked gas sight base, and A2 flash hider. Upper: Forged 7075-T6 A3 AR upper is machined to MIL-SPECS and hard coat anodized. These uppers are made right here in the USA and mil-spec'd. Rear sight not added so that you can add the one of your choice. Bolt: Full-auto profile bolt carrier group. Milspec Carpenter No. 158® steel bolt, Shot Peened, High pressure tested, Mag particle inspected, Gas Key Hardened to USGI Specifications, Fastened with Grade 8 screws, and Staked Per Mil-Spec. 8620 steel M-16 profile carrier is chrome lined and phosphate coated. ------------------------------------------------------------------------------------------------PSA AR15 Freedom Classic Lower ODG Machined from Aluminum Forgings 7075-T6 Hardcoat Anodizing: MIL-A-8625F, Type III, Class 2 Milspec diameter Receiver Extension M4 Stock in Flat Dark Earth Classic A2 Style Grip in Olive Drab Staked M4 Lock Nut Standard Carbine Buffer Un-notched Hammer. Caliber: Multi ------------------------------------------------------------------------------------------------ 2- PMag 30 round magazines. This is an outstanding AR-15 and priced right. For this piece $599.99 Check out the pics!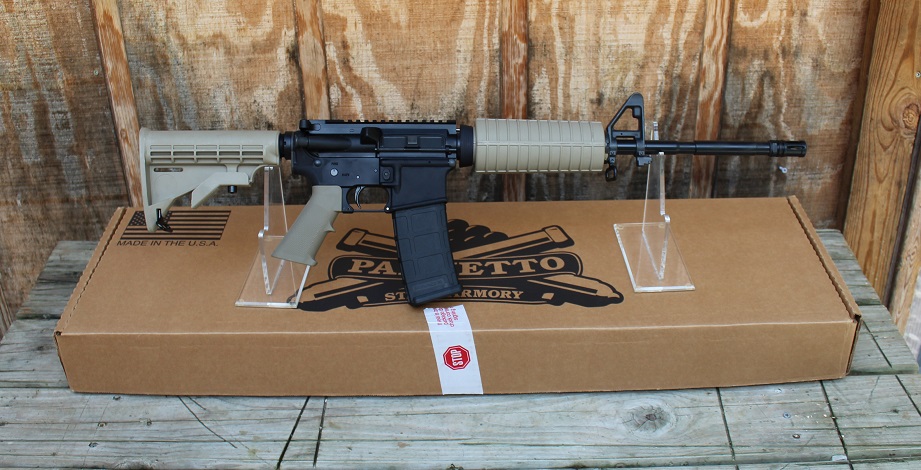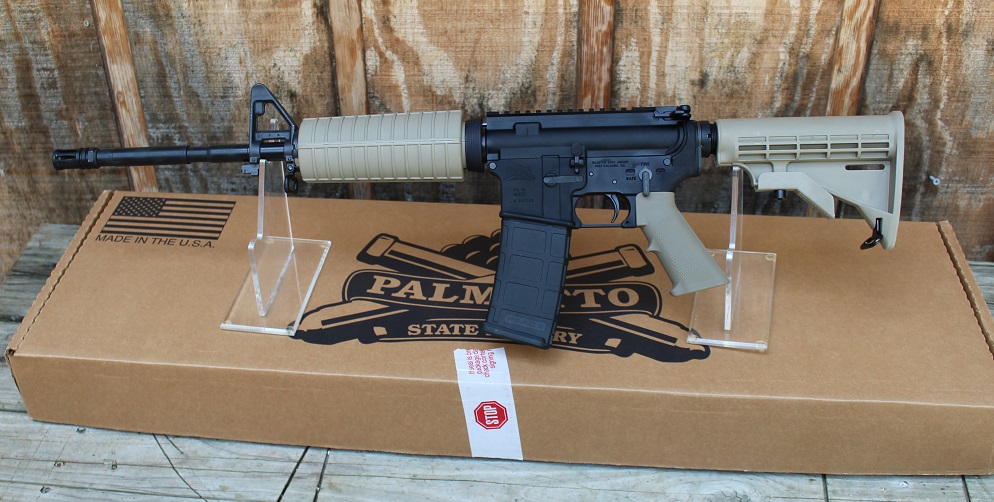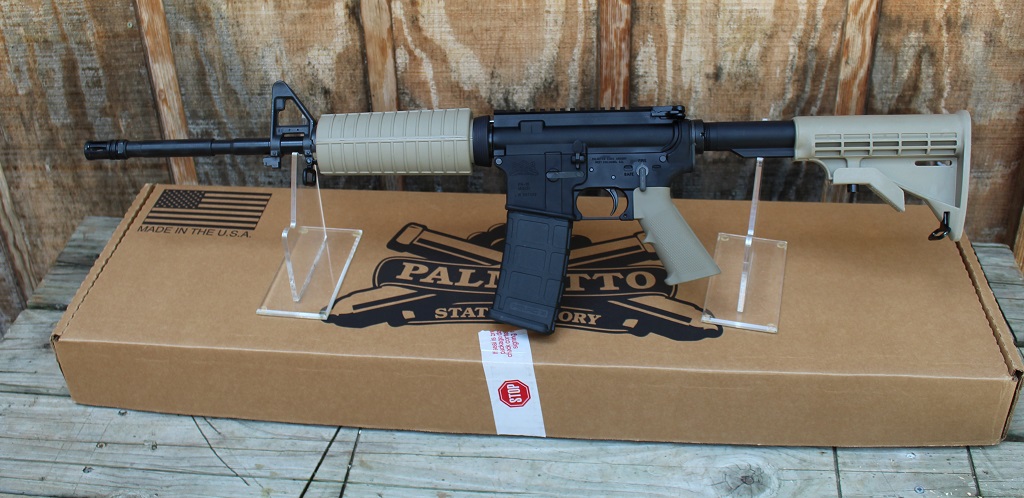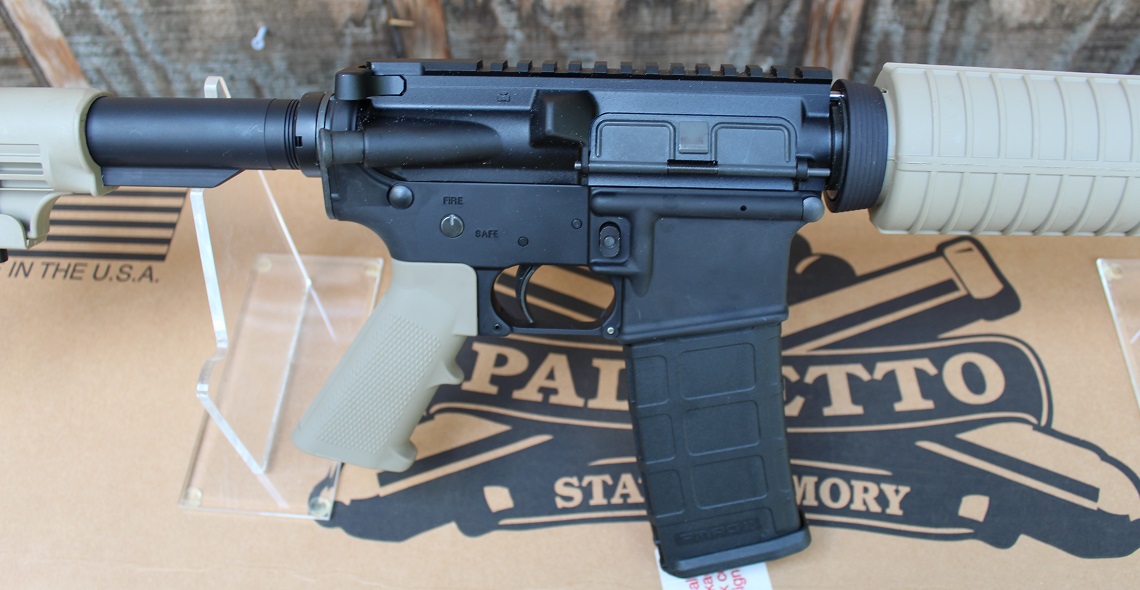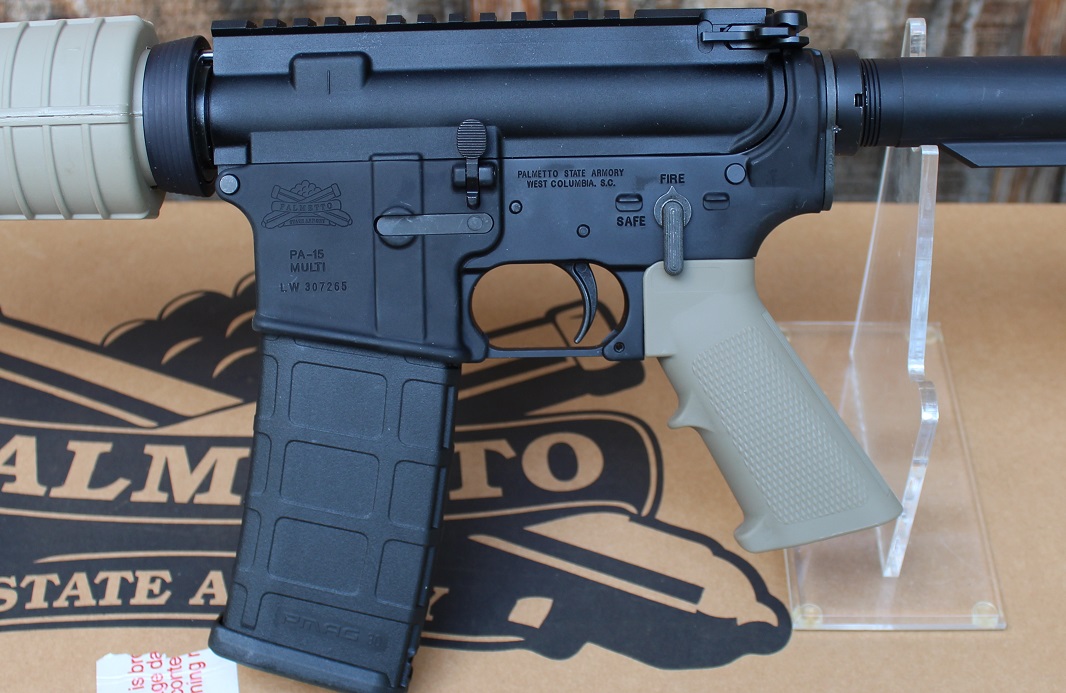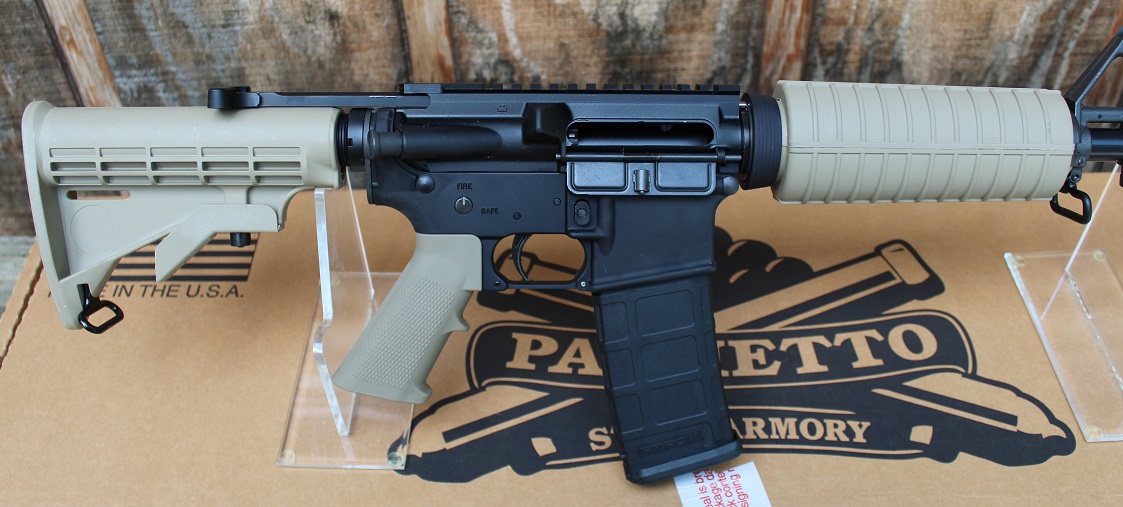 New Arrivals 503
Here's an interesting piece that we just picked up. This is a Simeon North Model 1816 Flintlock pistol that has been converted to percussion. This pistol was made by Simeon North of Middletown, Connecticut circa 1817 to 1820 and a total of 19,374 were manufactured during that time. This is the early one of the two lockplates made by the font and style. This one has the S.NORTH in downward curve over an American eagle motiv with U and S at either side over bottom line MIDLn CON in upward curve. This weapon is a 54 Caliber smoothbore Martial Single shot pistol with a 9 1/16" round barrel and has a brass blade front sight on forward strap of the double barrel band. This pistol has an overall length of 15 ¼". This pistol originally has a hickory ramrod now lacking. This piece had been laying out for many years and the wood has weathered overall and is somewhat smaller than normal but the stock that is left is solid and strong. There are a few areas where wood is lacking and I have taken pics of that for you to look at. This pistol came out of California with no history behind it. Whether it was left out in the desert or was taken to California as a souvenir is something that we just don't know. The metal parts are in pretty good condition but a dark patina so it this pistol was in a wet climate it would really be rusty. The barrel is still shiny under the front barrel double strap so I believe it was dropped in the desert. The hammer moves back but does lock in place and the hammer falls when you pull the trigger with some force!!! The lockplate looks great however the S NORTH markings at the top are worn somewhat. (Look at the pics!) It looks like the hammer screw was replaced at some point with a washer placed under it as the head is somewhat smaller but it looks like the rest of the pistol in condition and patina. The hammer could also be a replacement as it has some simple engraving on it. All in all a great relic that is virtually complete! For this piece $495.00
New Arrivals 501 Consignment
Here we have a decent Winchester Model 12 , 12 gauge pump shotgun with multi choke and very nice bore that has SKEET stamped under the serial number making this a rarer version of this shotgun. The serial number shows that it was made in 1948. The bluing looks excellent and I am 100% sure that it's been re-blued. Some of the letters on the markings are light due to buffing the metal in preparation of restoration. This shotgun has a top rib on it with the words SIMMONS GUN SPECIALITIES PATENTED stamped into it. Also there is a optic front sight and a bead about halfway back. There is some slight wear on the barrel markings indicating buffing prior to the re-blue. The weapon has been used and there is finish wear to the slides and the loading tube from the pump action. Also there is some slight wear to the bottom of the barrel where the walnut pump stock touches during action. The buttstock is also walnut and in very nice condition. The butt has a Hawkins rubber pad applied to it. It's a beautiful firearm and has tons of life left in it. The choke is marked THE MULTY CHOKE CO. E. HARTFORD CONN, DYNA-MAGIC, FULL, IMP. CYL., MOD, IMP. MOD, 1-SKEET-2, PAT. APPLIED FOR. The barrel has a different serial number than the receiver. Both barrel and Receiver are Winchester and do match up well. $440.00
New Arrivals 497 Consignment
Here we have an outstanding Stoeger Youth 20 ga Over/Under Shotgun in original box with owners manual! This is the STF 3000 Single Trigger Ejector Model and comes with 3 chokes and the choke tool. The 24 inch barrels are beautiful with great shiny bores. The stocks are just beautiful being hardwood with a great grain to them. The receiver is stainless and is engraved with Ducks and other floral type engravings. This piece is made in Brazil by E.R.AMANTINO. It has a single Gold trigger. This firearm was used very little and is almost like new and functions flawlessly! This shotgun is beautiful!!! Check out the pics. For this piece $525.00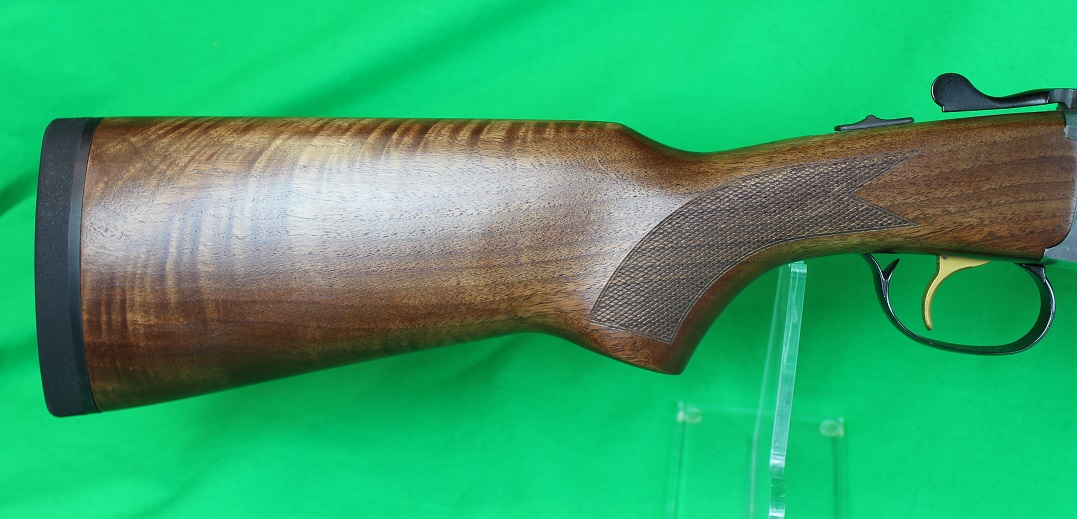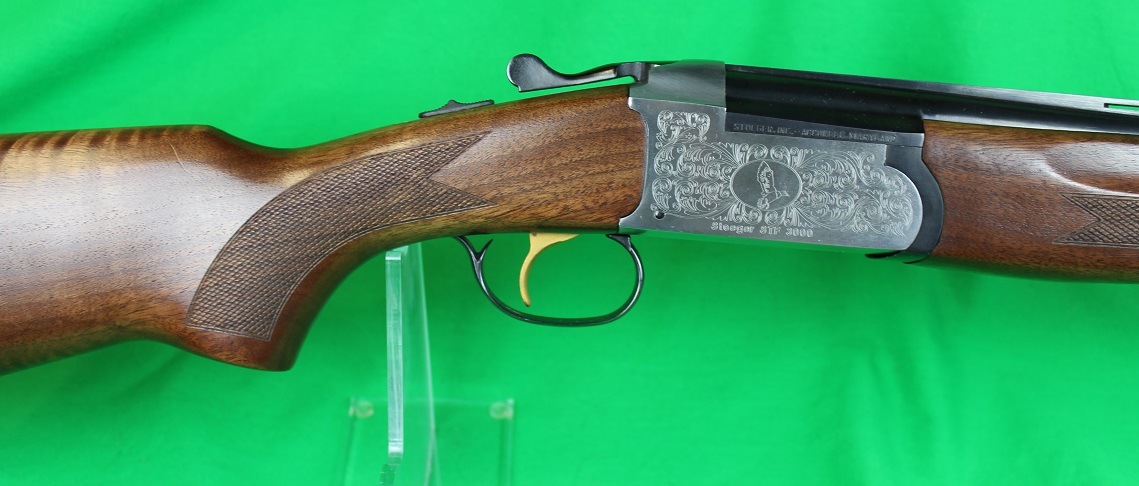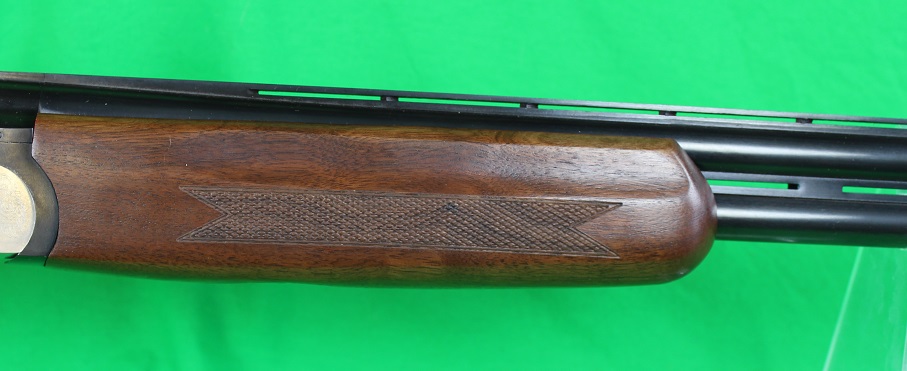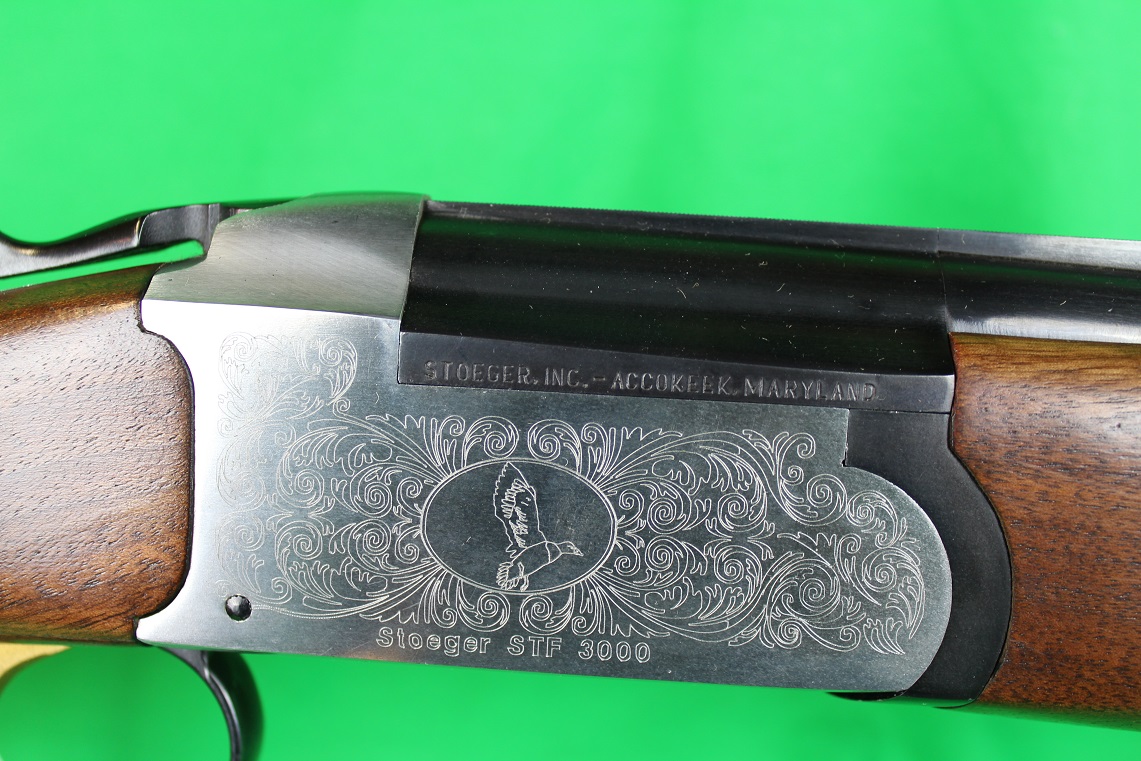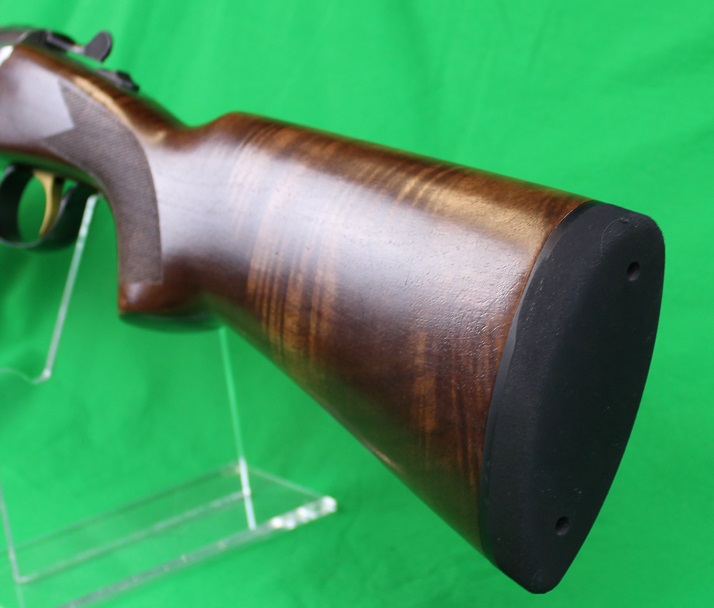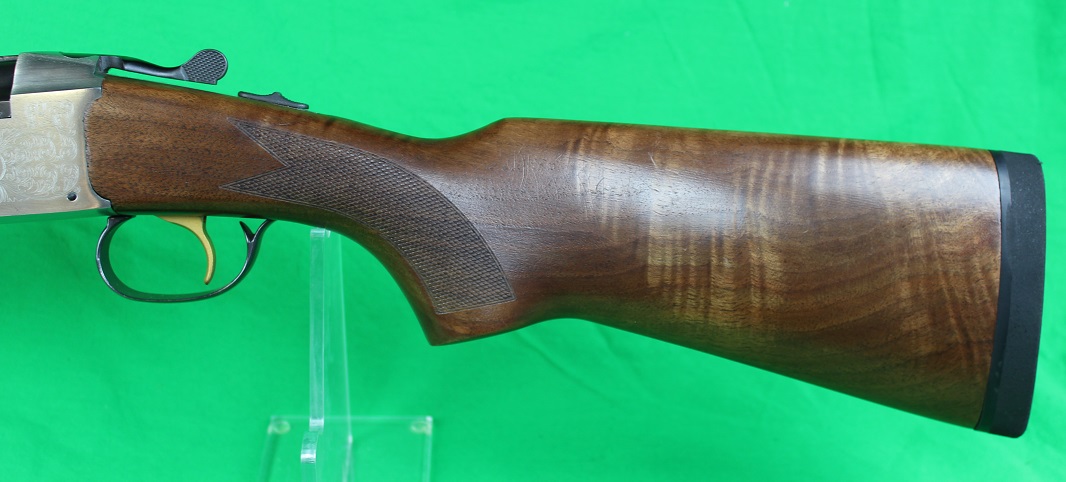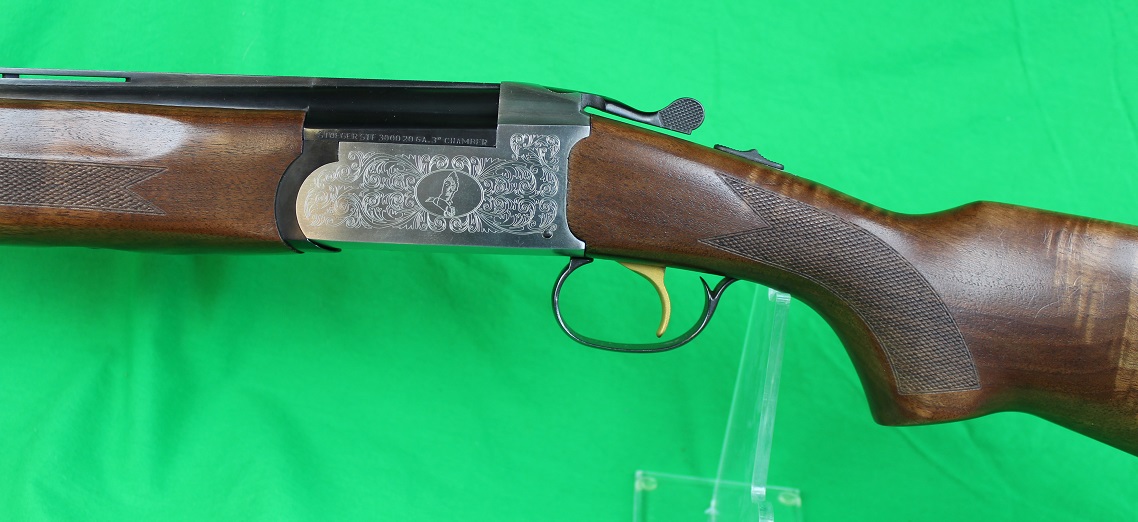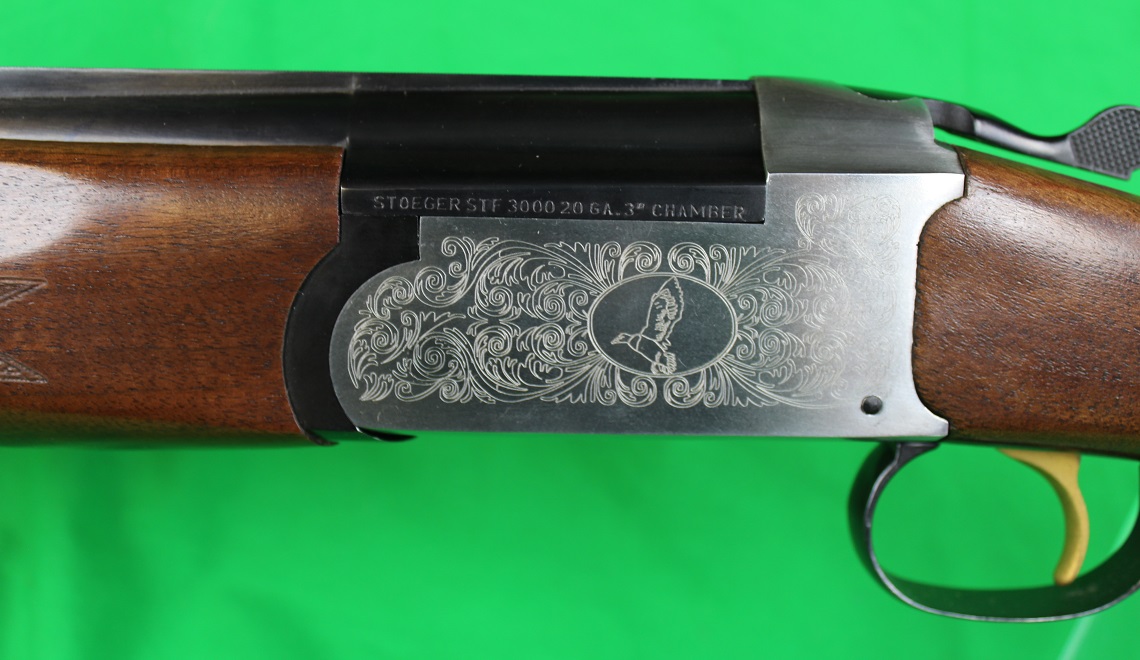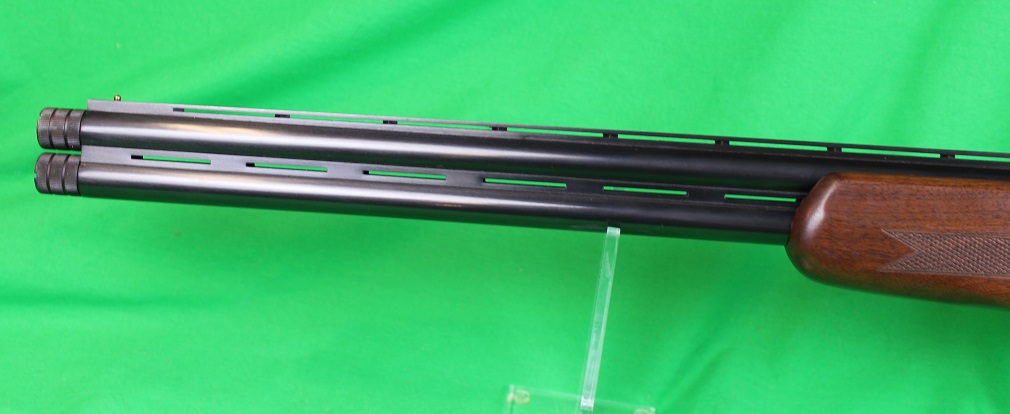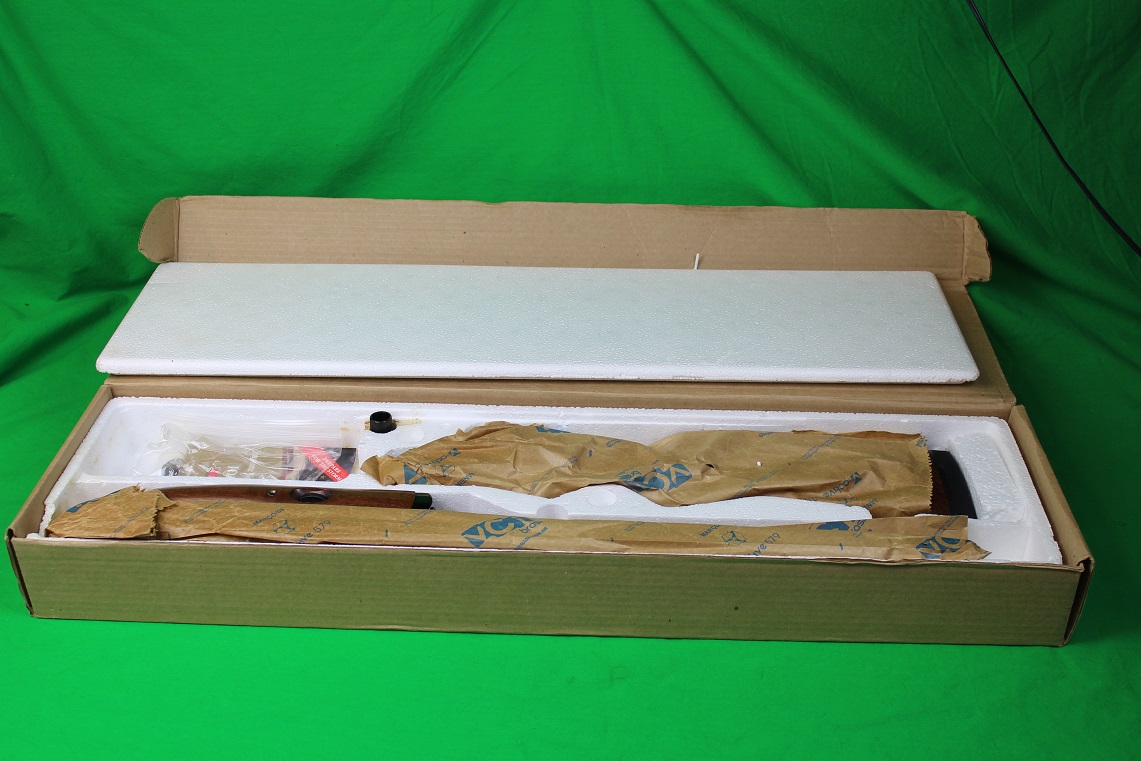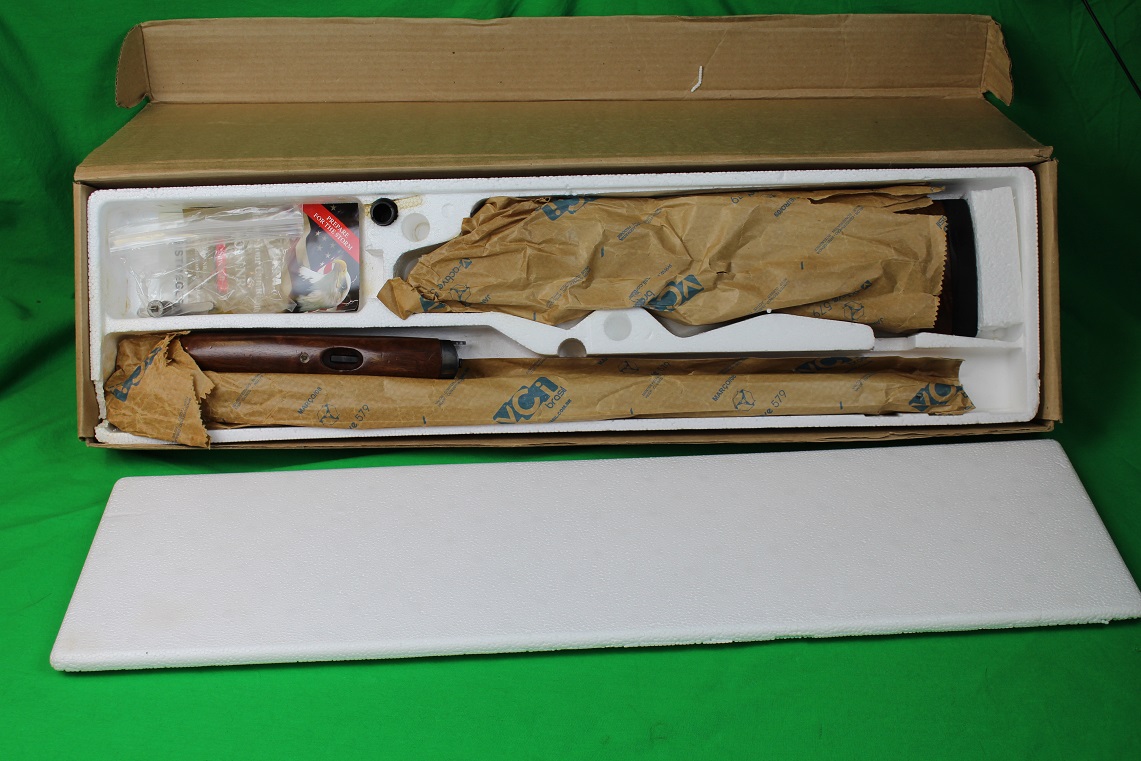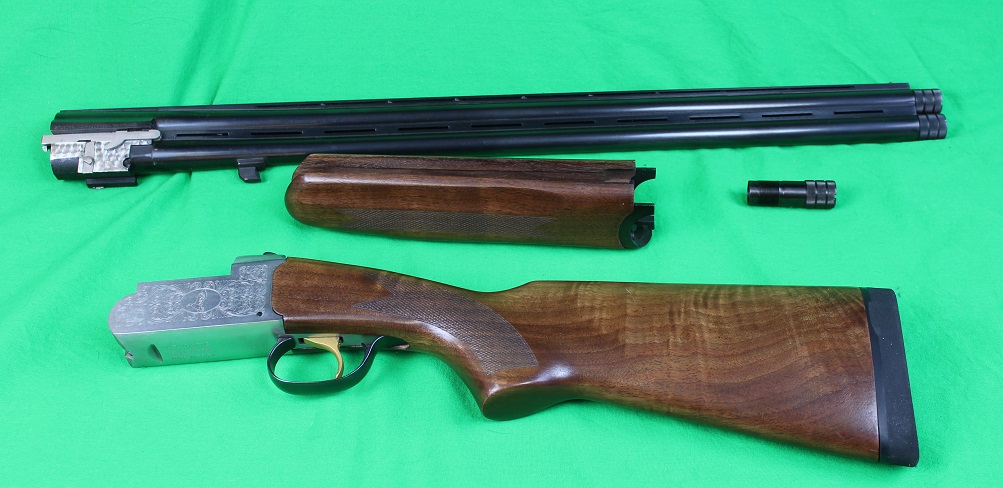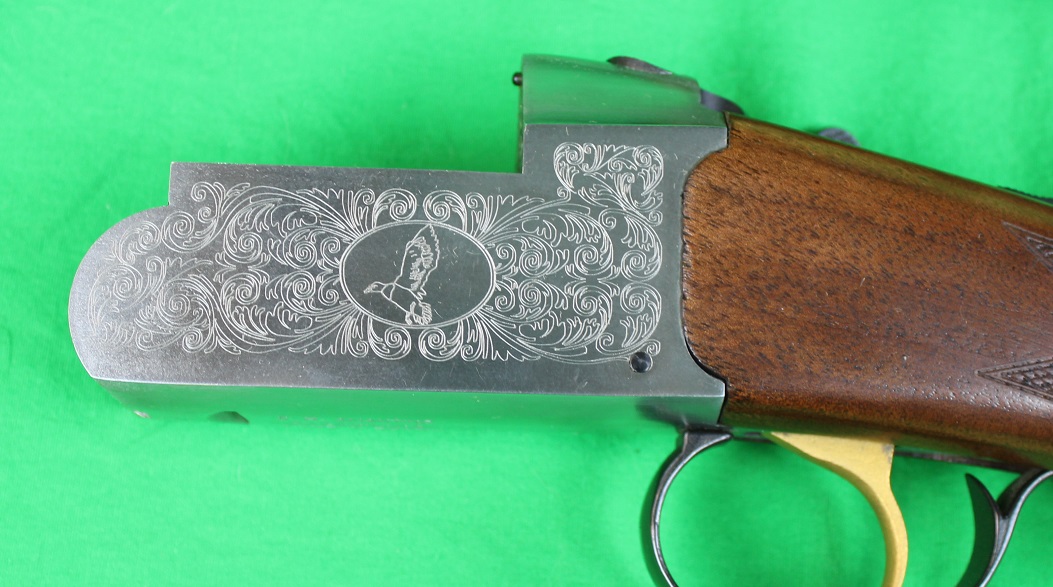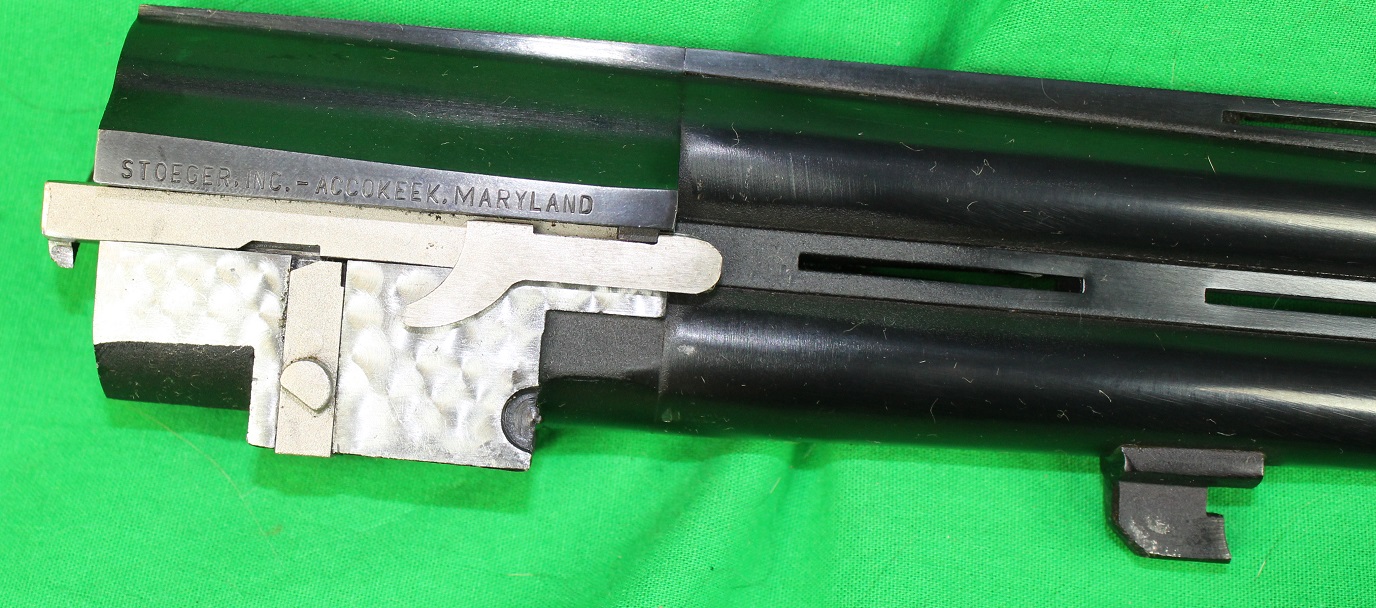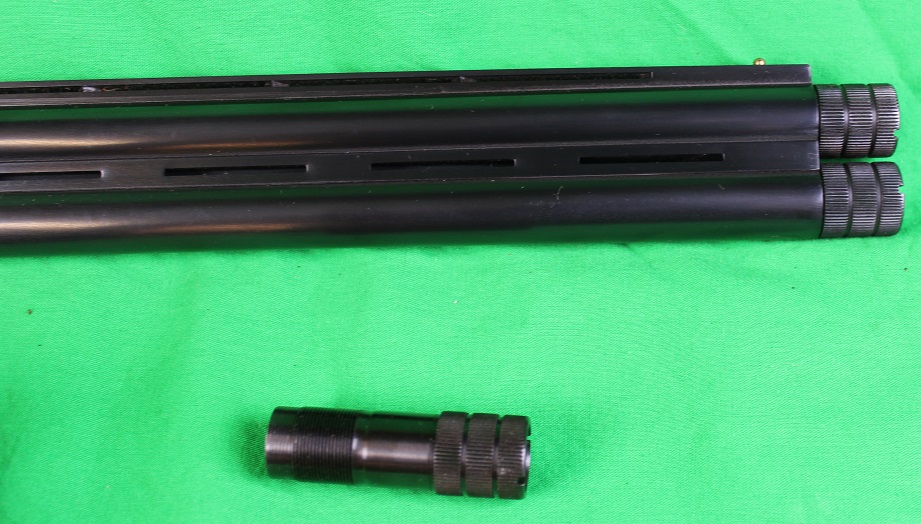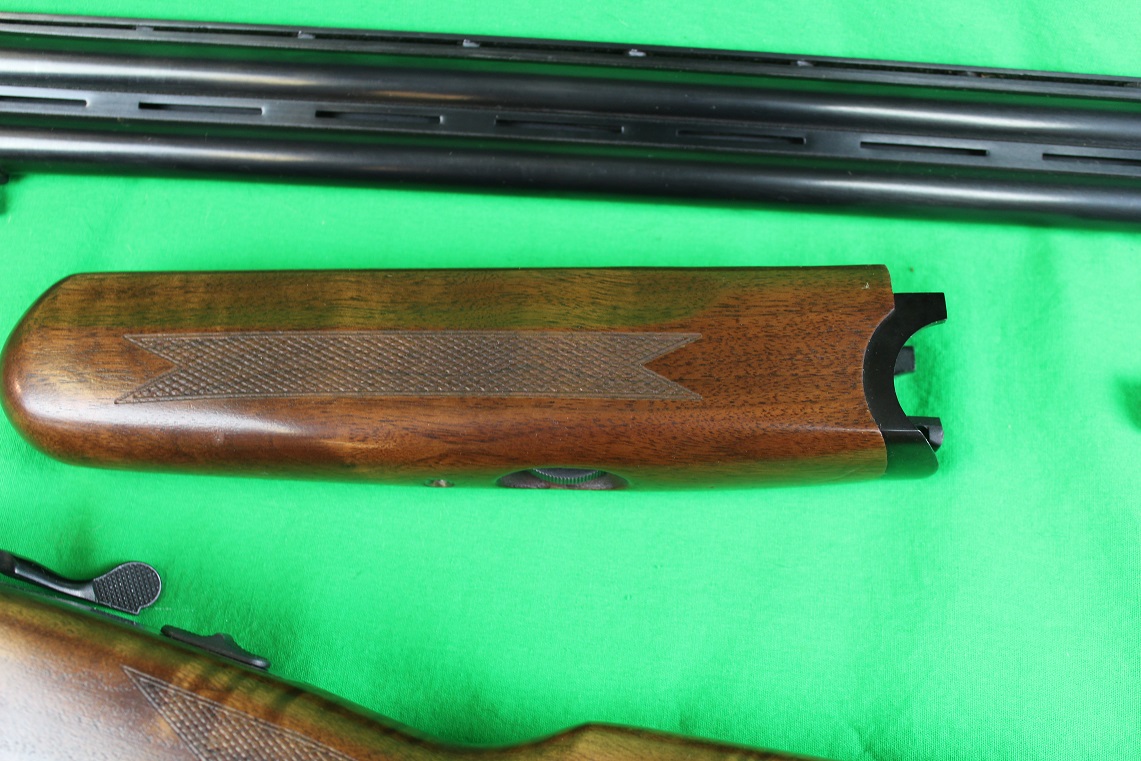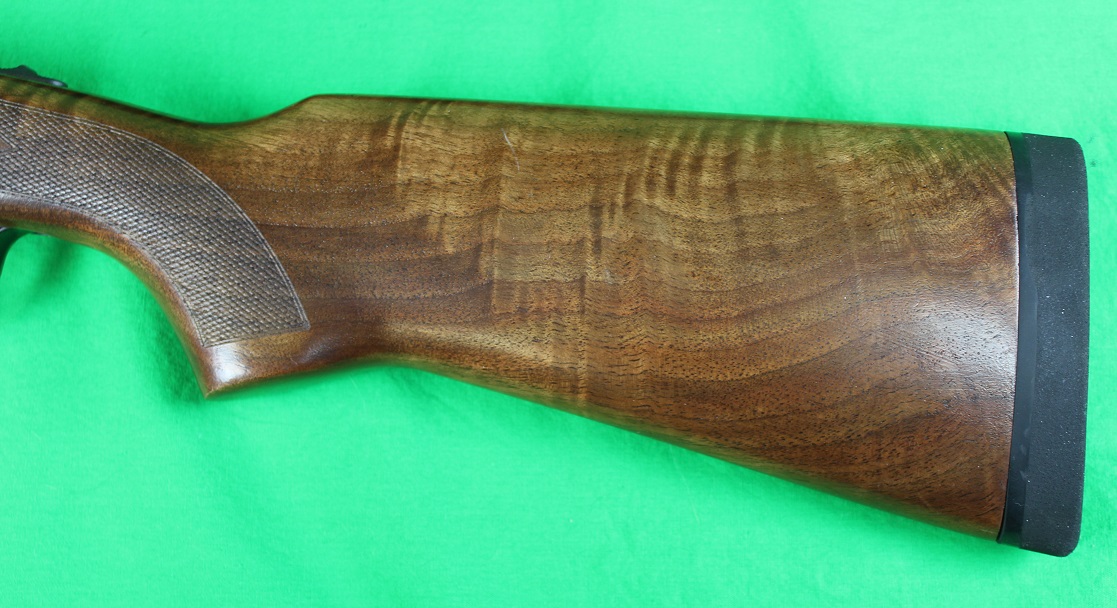 New Arrivals 496 Consignment
Here we have a wall hanger, parts gun or restoration project! Your Call! This is a Nickel plated Harrington & Richardson 'THE AMERICAN' 'DOUBLE ACTION' .38 S&W caliber revolver. This revolver is a 5 shot revolver. It has been re nickeled and you can see some minor pitting under the plating. The action does not work properly and needs some work. The hard rubber grips are missing a couple of chips. This revolver has a 2 ½ inch long octagon barrel. According to research The American Double Action (large solid frame centerfire revolver) was Manufactured during the years 1883–1941. Calibers: .32, .38 & .44 (850,000 were manufactured). This one was probably mfg after 1898 so it has to go to a C&R license holder or an FFL. For this piece $125.00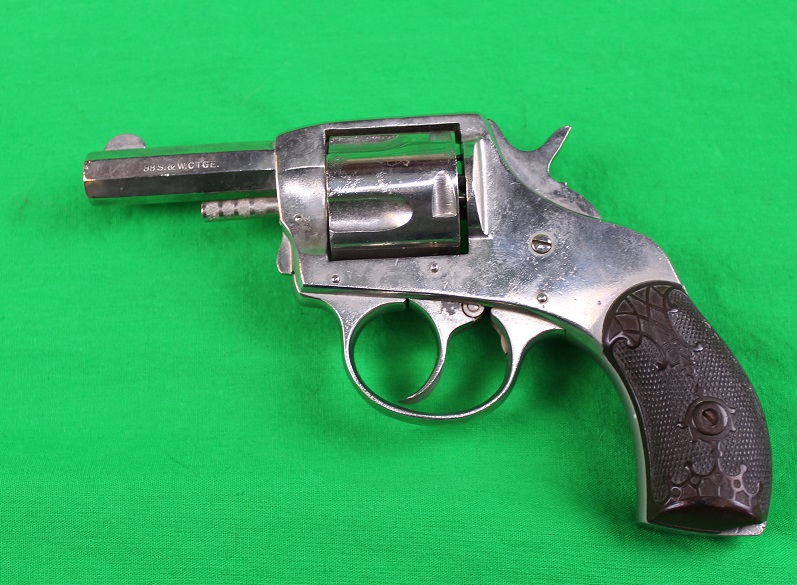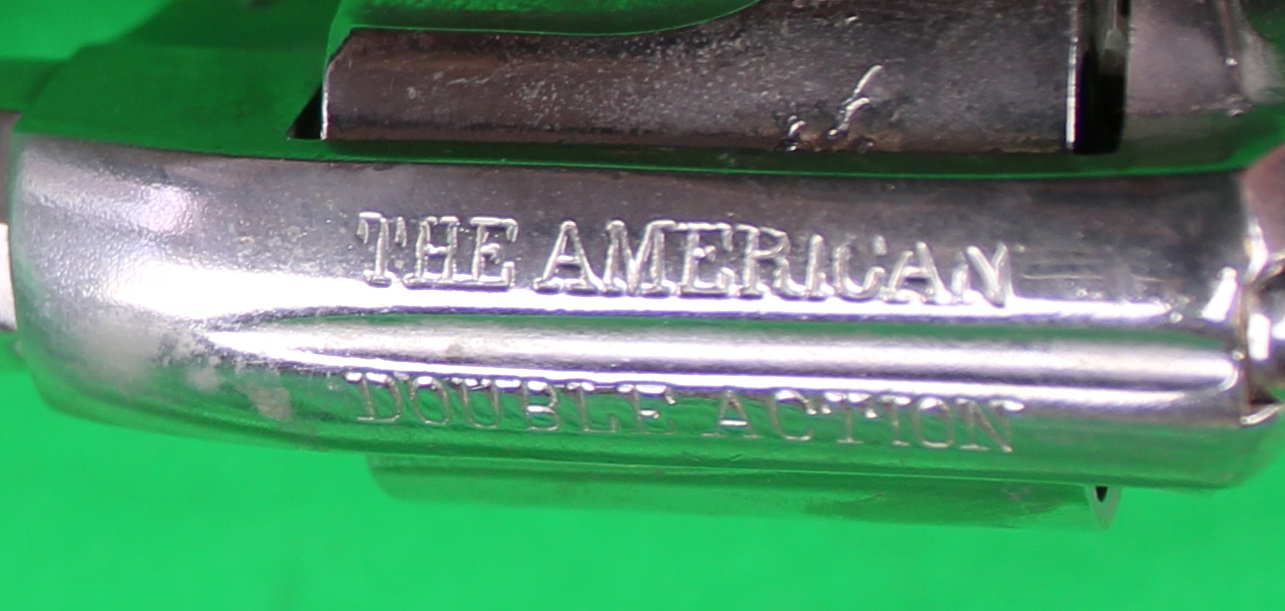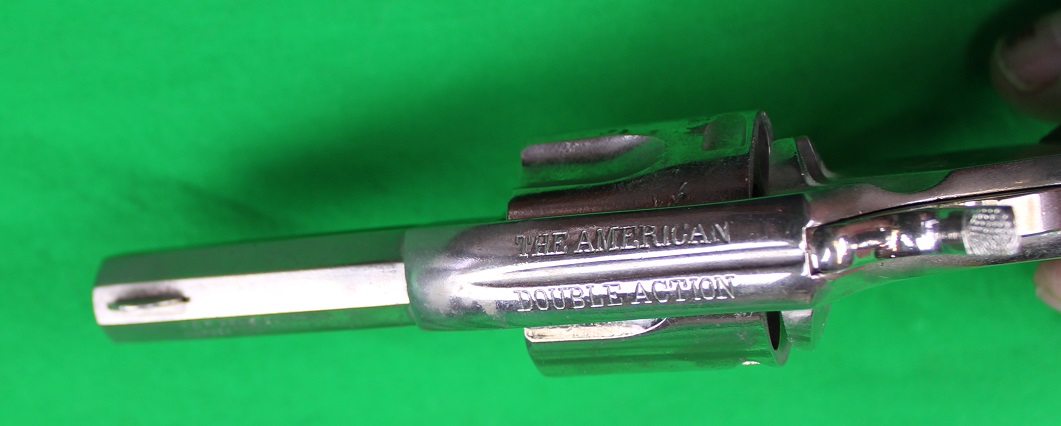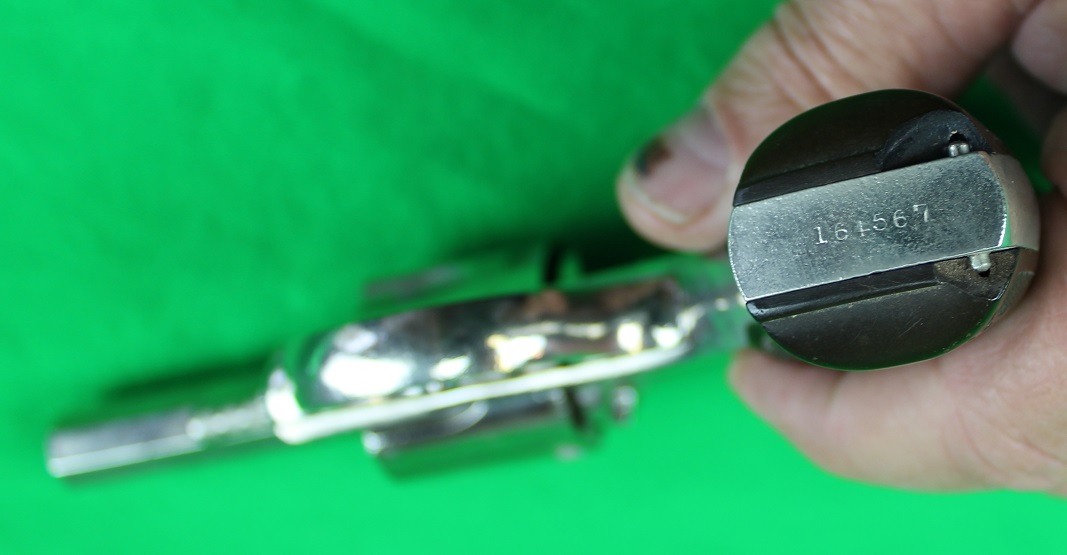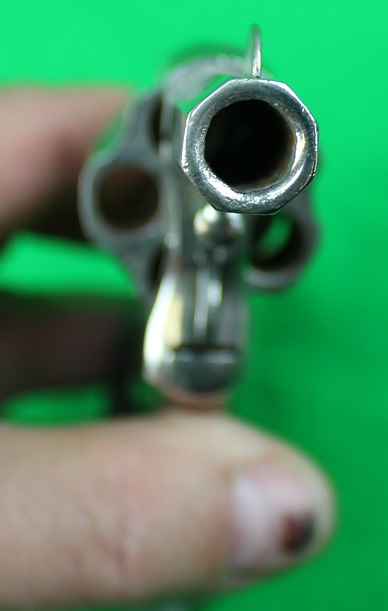 New Arrivals 495 Consignment
Here we have a Colt POLICE POSITIVE .38 SPECIAL 6 shot revolver. This piece is not functioning at this point in time and has been refinished. The POLICE POSITIVE markings are somewhat light due to buffing the firearm prior to refinishing. The original hard rubber grips are still present with some cracks in the bottom. Getting it working again could be a quick fix-I just don't know. This piece has a 4 inch barrel with a good bore. According to the serial number this piece was made in 1926. Check out the pics! $225.00
New Arrivals 493 Consignment
Here is something that I am still researching. This is a coach gun 12 gauge double barrel shotgun that was marked on one lock plate AMERICAN GUN CO. NEW YORK. The name is listed in the Standard Catalog of Firearms as a Crescent Firearms Co. shotgun. American Gun Co. was a trade name used of shoguns wholesaled by H&D Folsom, a very large sporting goods supplier from the late 1800's until the 1930's. We are not questioned the authenticity of the shotgun but the stock is marked W F & CO (Wells Fargo & Company) and between the barrels with the fore stock off it's marked W.F. & CO. as well as on the inside of the receiver. We are actively looking for an expert to authenticate the markings. It has been written that 95% of Wells Fargo marked items are considered bogus so we want to make sure. The shotgun itself is in excellent cleaned condition with a tight barrel to receiver condition and the hammers work flawlessly. The bores are very good just needing a scrubbing. The top of the barrels are marked 'Genuine Armory Steel' and "Genuine Armory Steel" was a trade slogan stamped on shotgun barrels by Crescent Fire Arms Company during the period from 1893 to 1932 per my research. The shotgun has a large ring on the butt stock for wearing a sling that goes over the shoulder. The sling is marked J.A. BISHOP MAKER, EL PASO, TX . I did find several items made by J.A.Bishop online and they were movie props for MGM Studios. The shotgun also comes with a pine wooden case that has had a nice lining and top added to it. The owners said that this shotgun was carried in this box when on the stagecoach. They stated that this gun was not carried on top but was an extra carried in the coach itself. This shotgun and the box along with the strap and the Wells Fargo card were on display in an old Museum that went out of business in 1969. The owners of this piece bought the entire contents of the museum at that time. The Museum was the DE-AQUISITIONED BOVIE MUSEUM THAT WAS IN VIRGINIA CITY, MONTANA . Interesting enough Jack Slade, Pony Express co-founder and gunfighter, was lynched here. Also with the shotgun is a card about the size of a playing card and you can see what it on it in the pics. Also there is a long piece of paper with the writting on it "Property of Wells Fargo Stage Line. Salt Lake City, Utah U.S." As soon as well get it authenicated we will post a price. Any comments are appreciated just e-mail us at tc1861@yahoo.com . Thanks and take a look at the pics! It is a beautiful shotgun!!!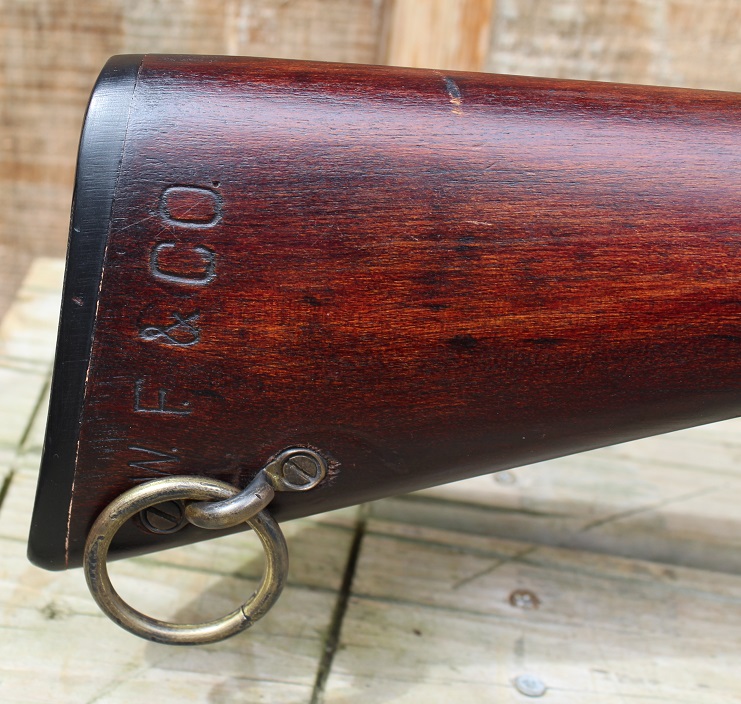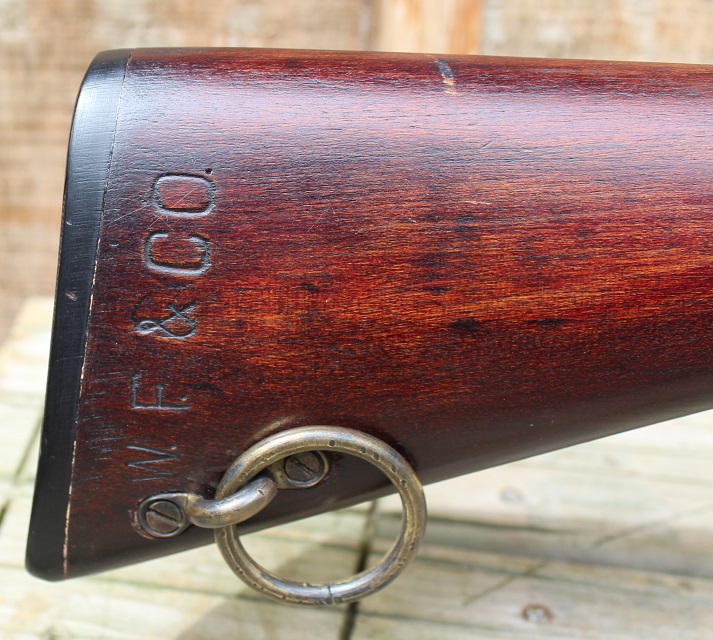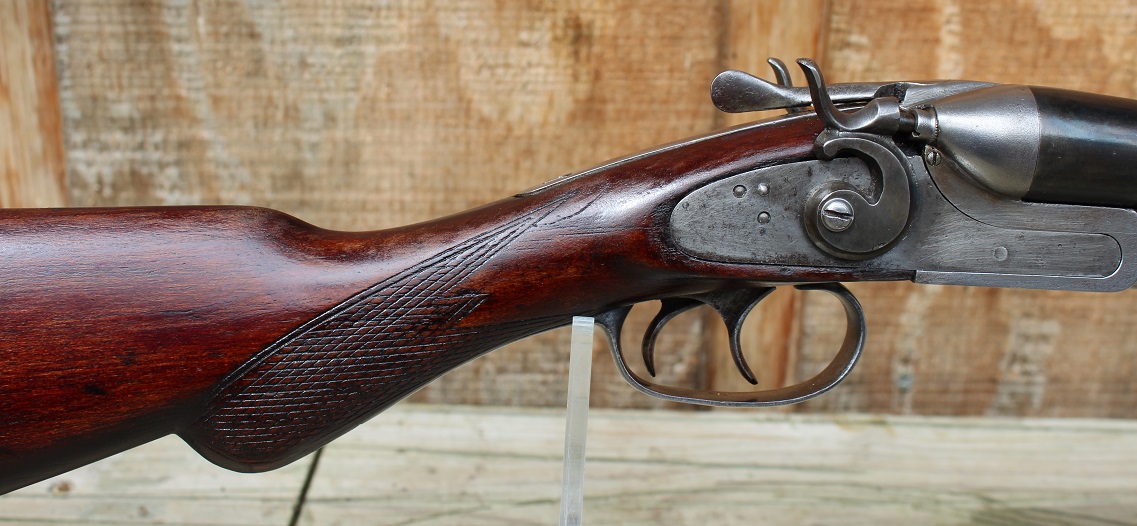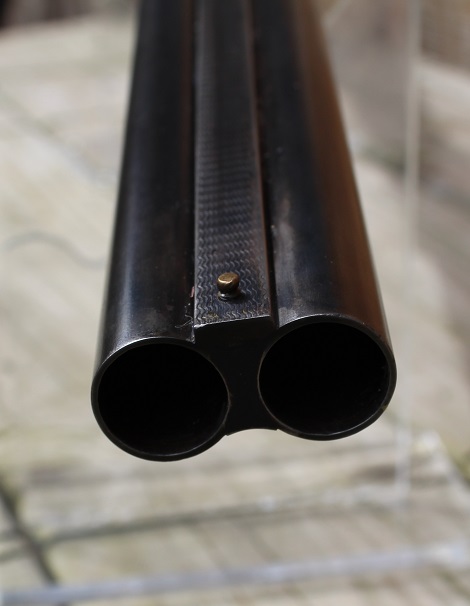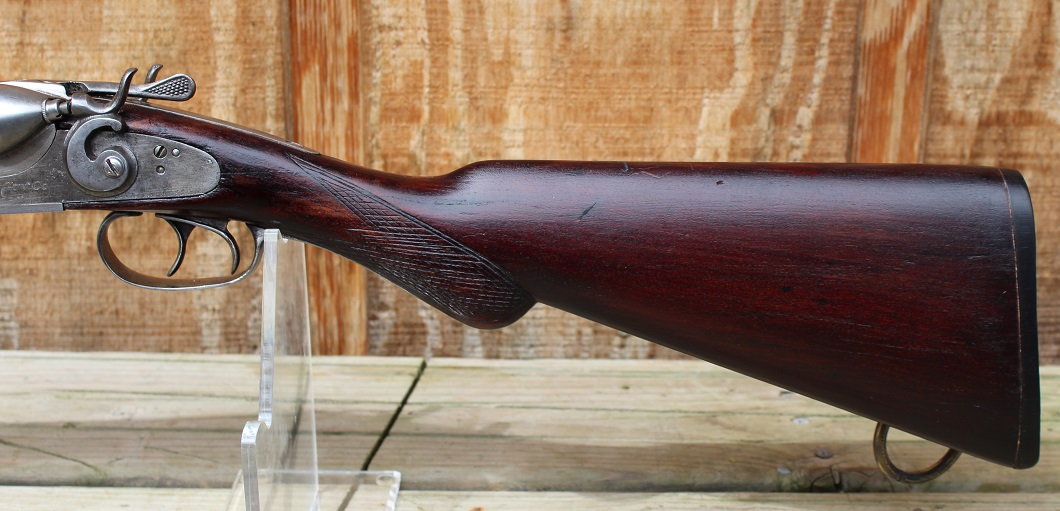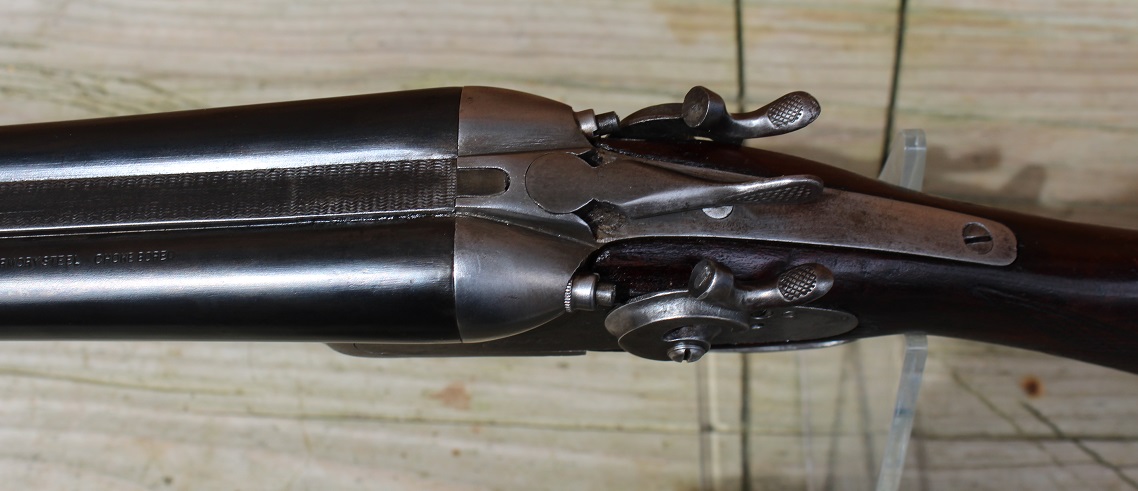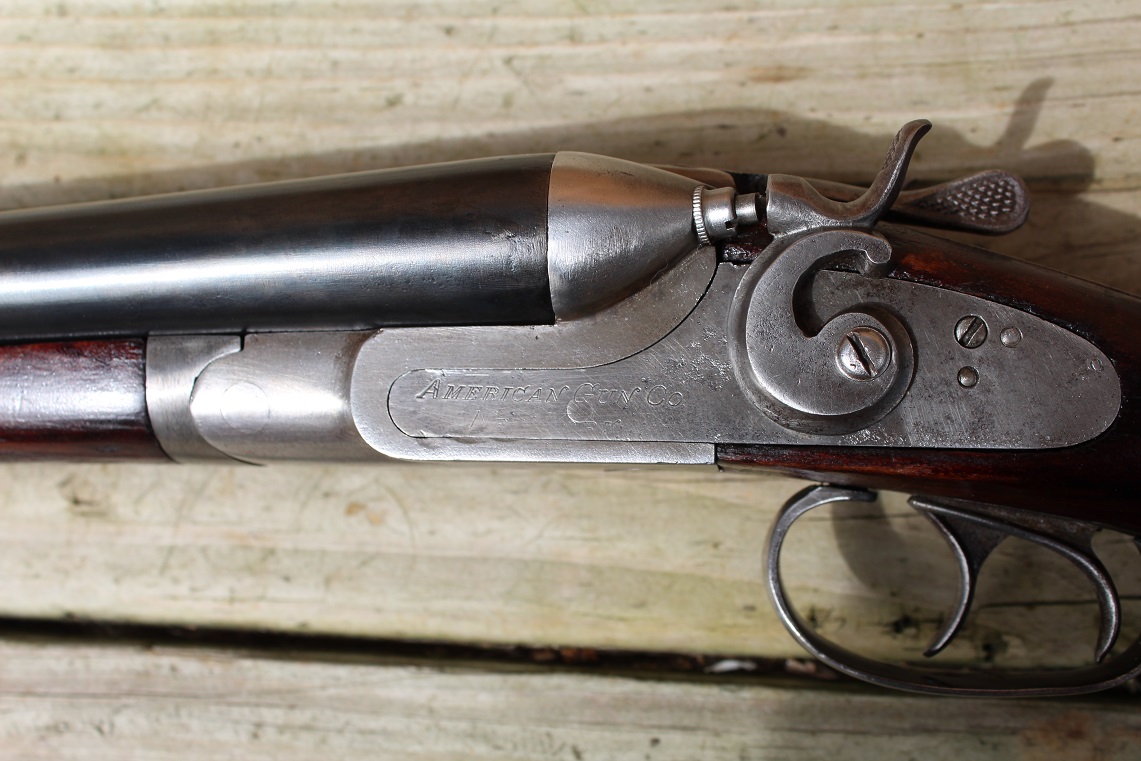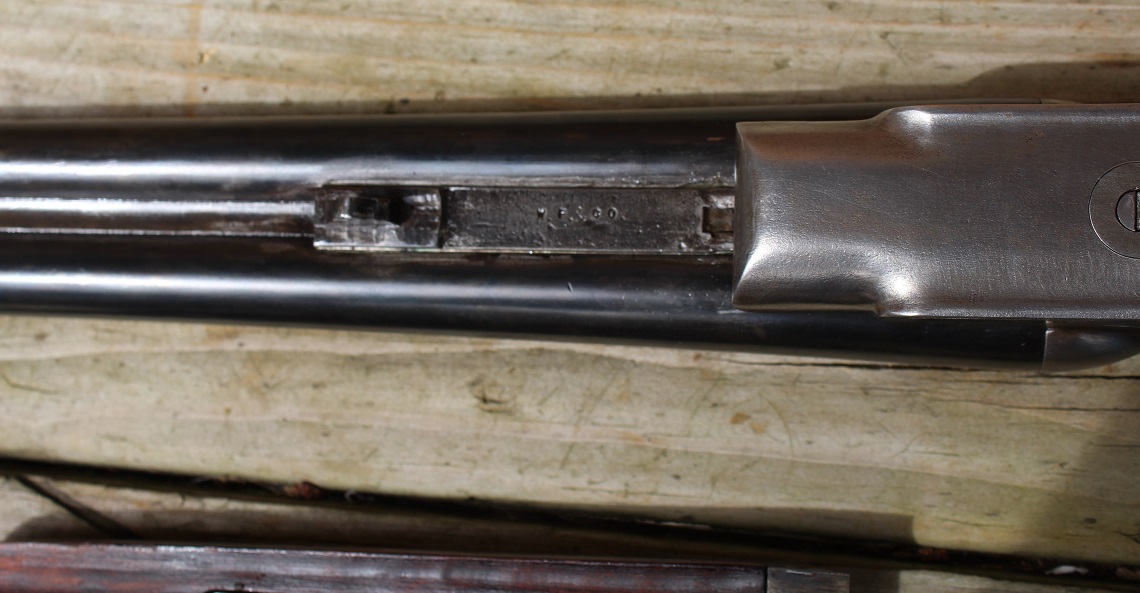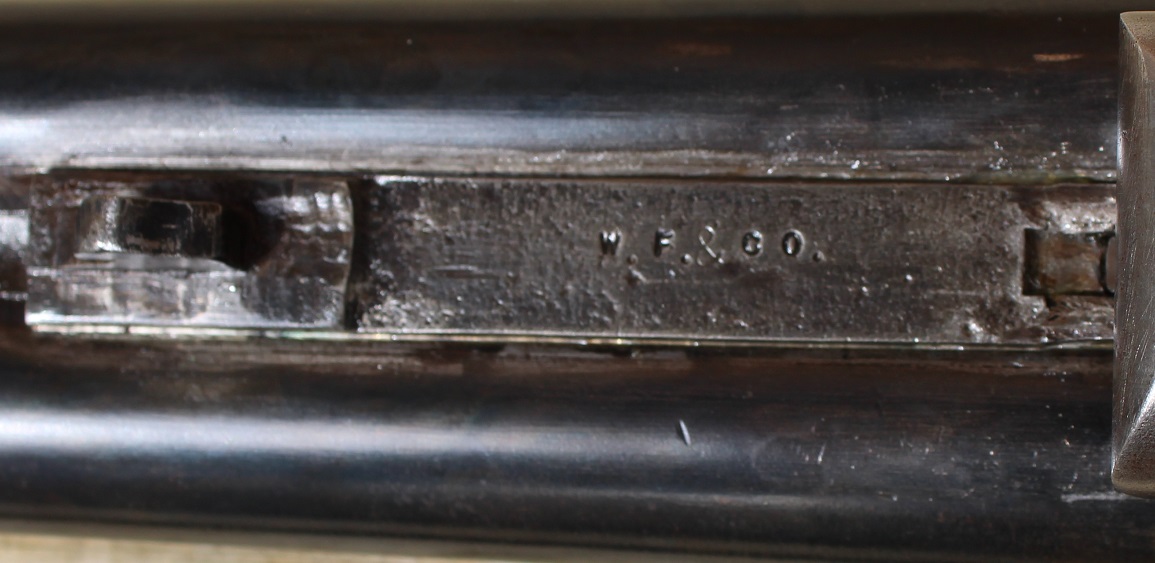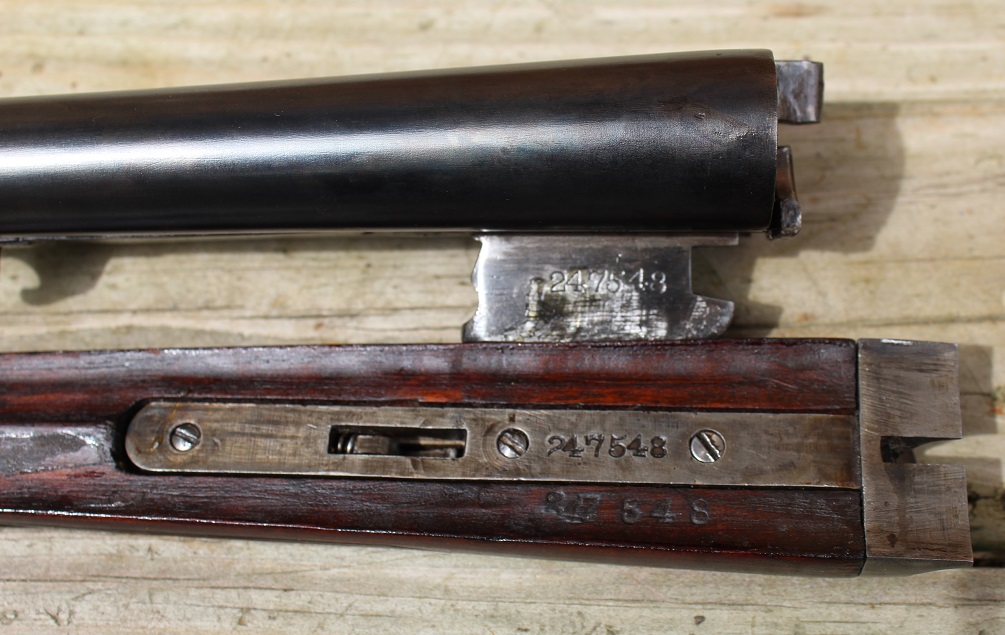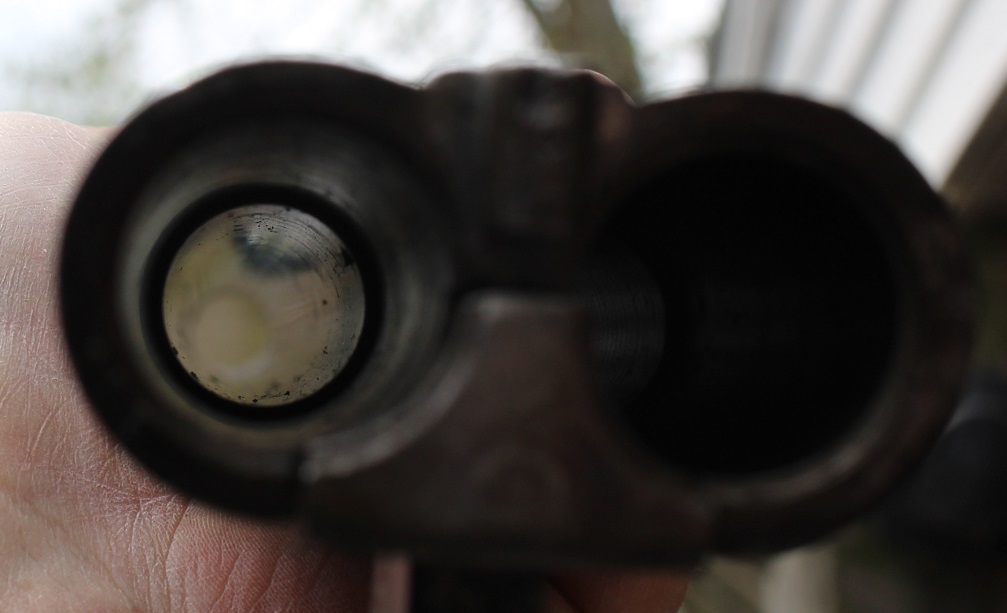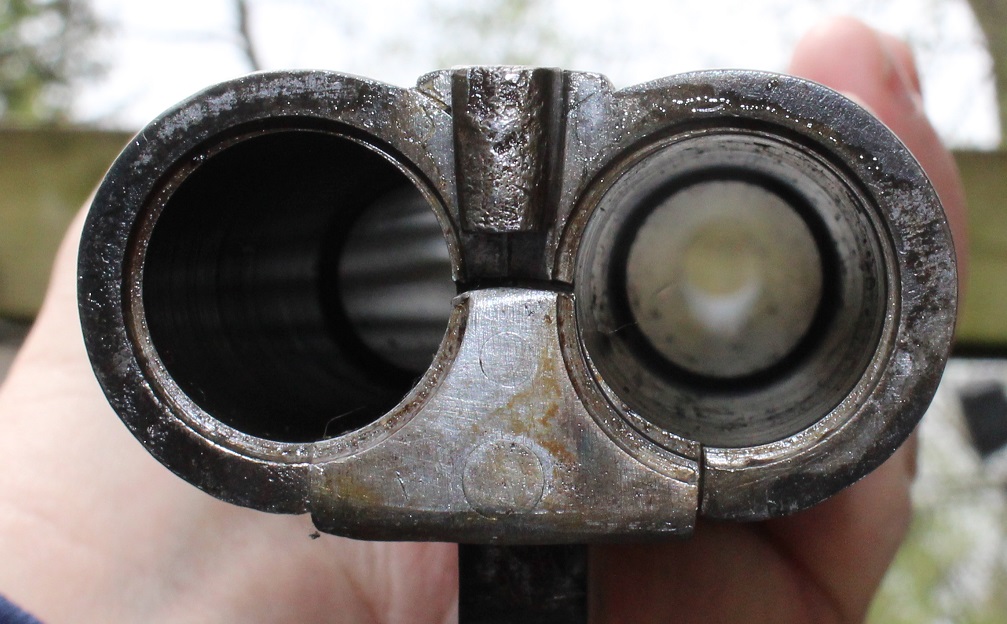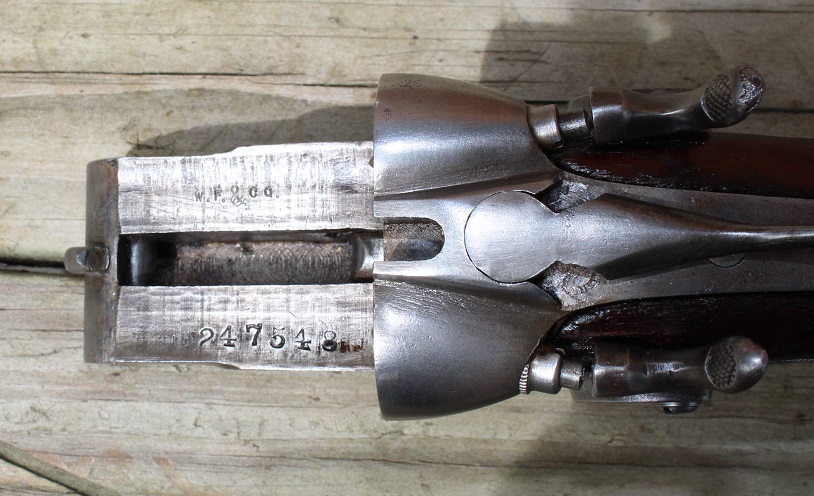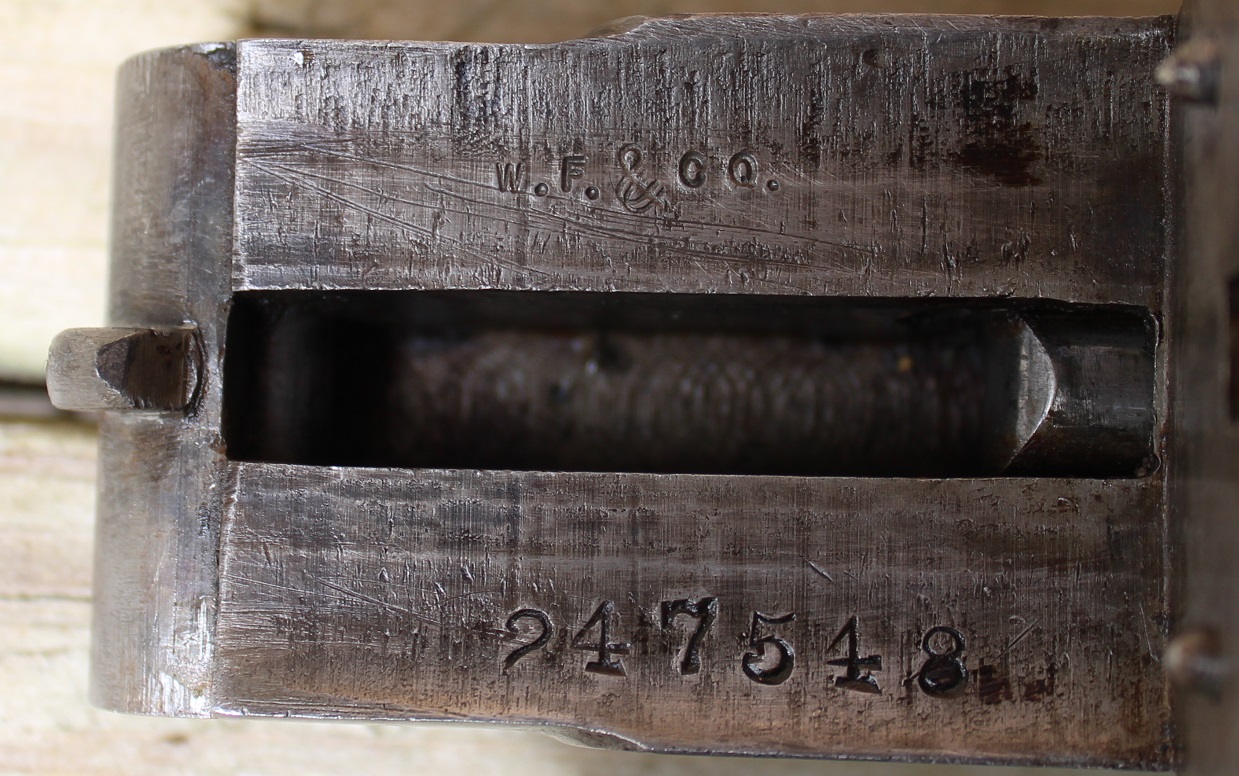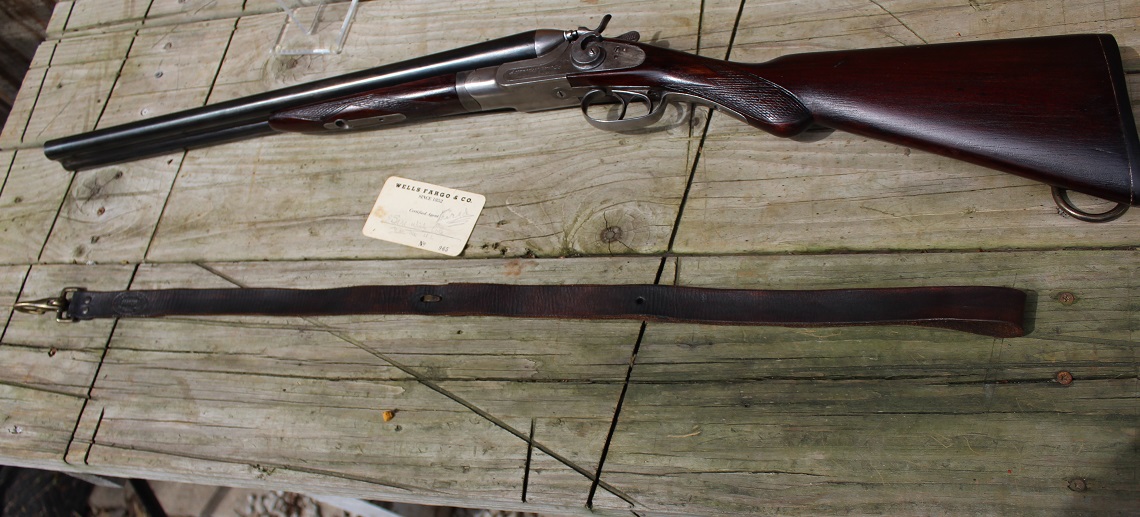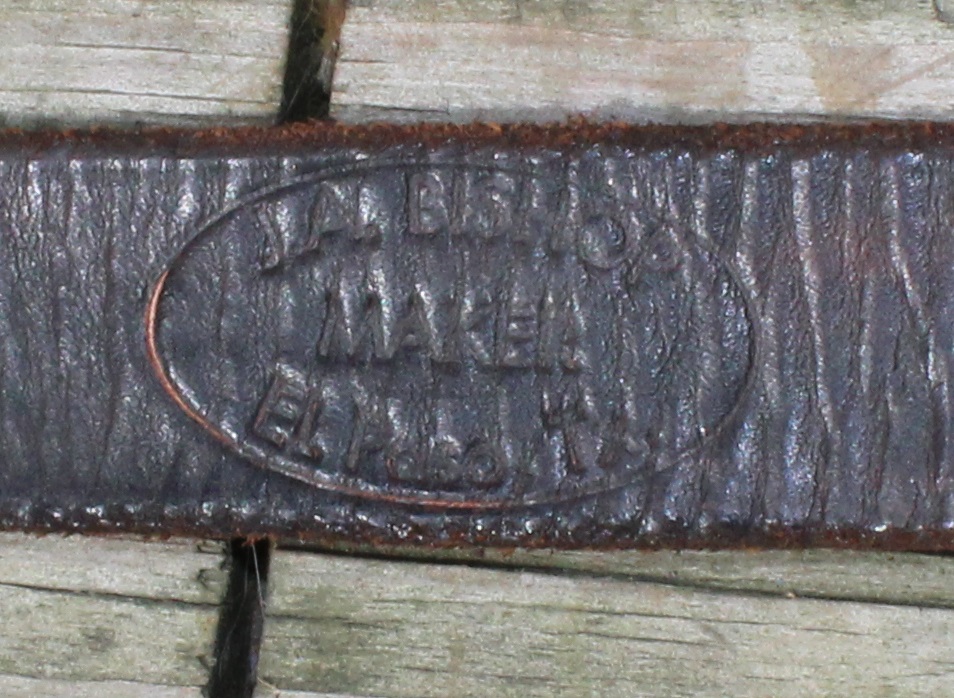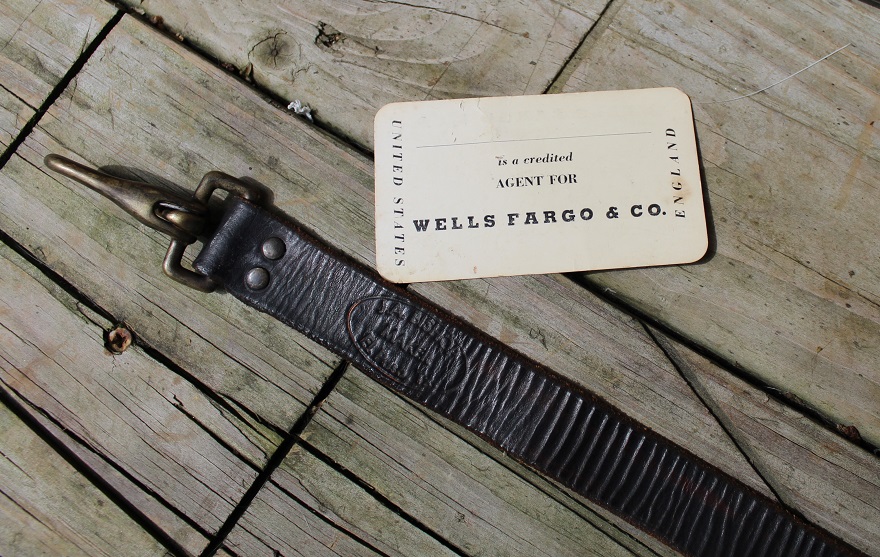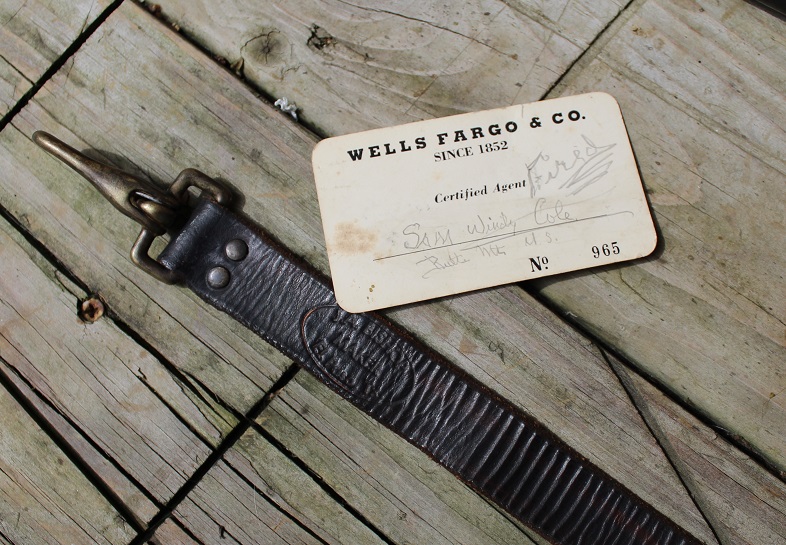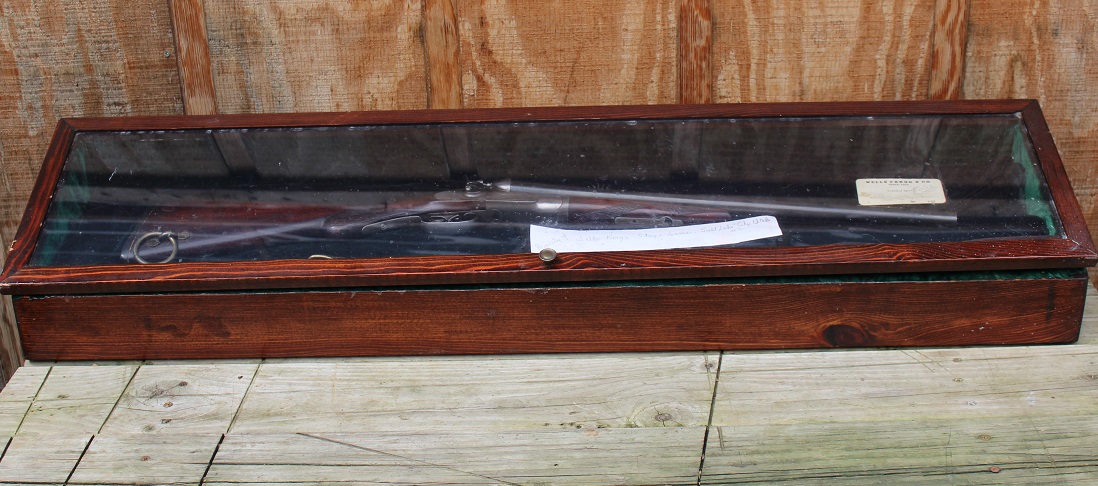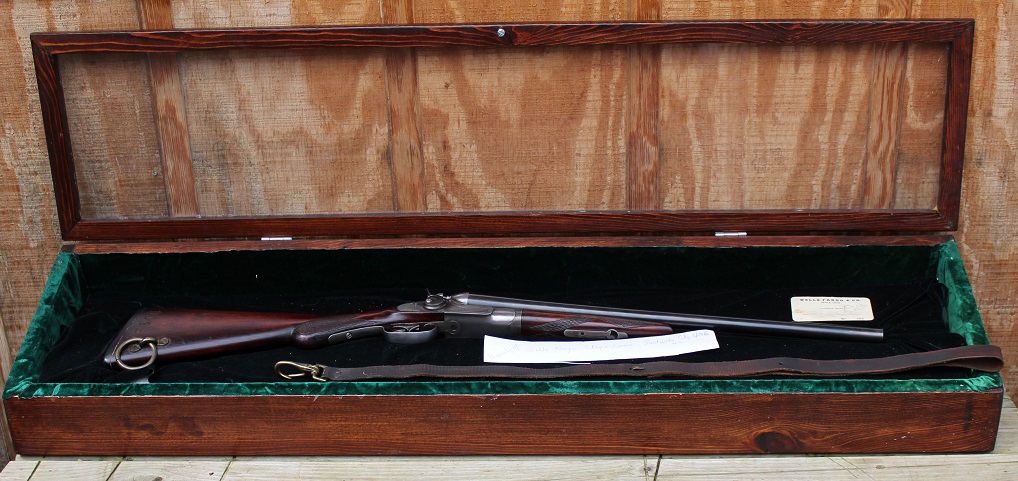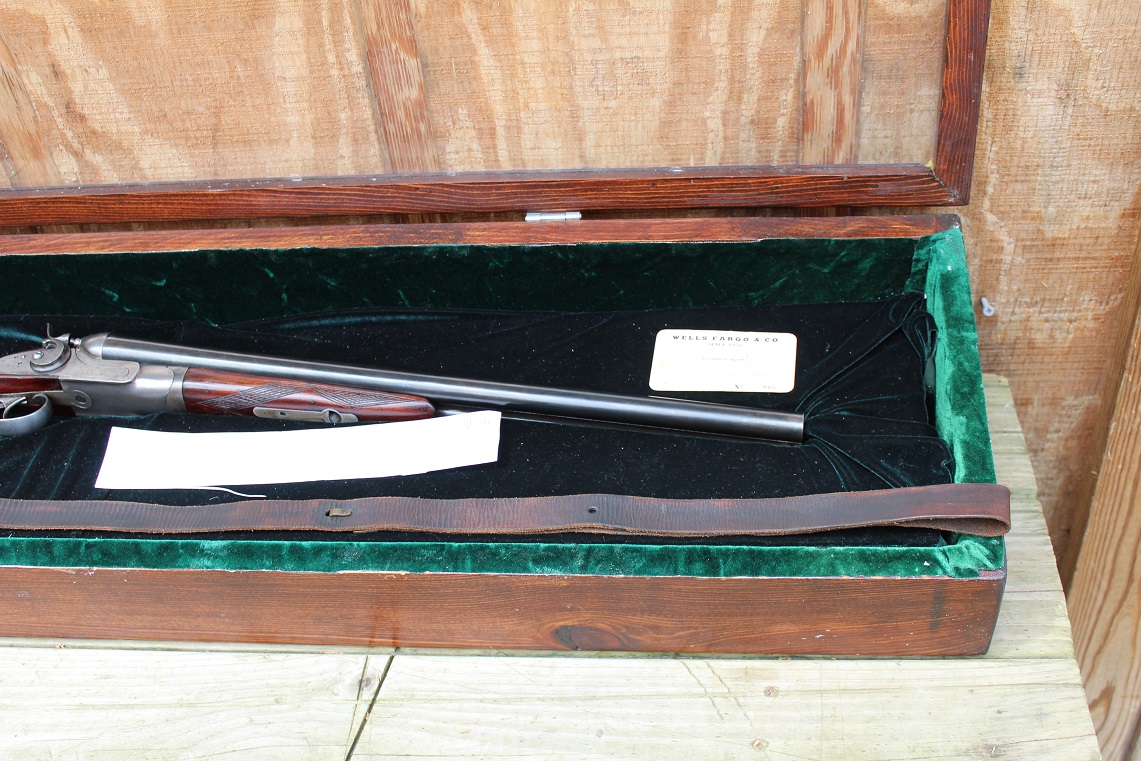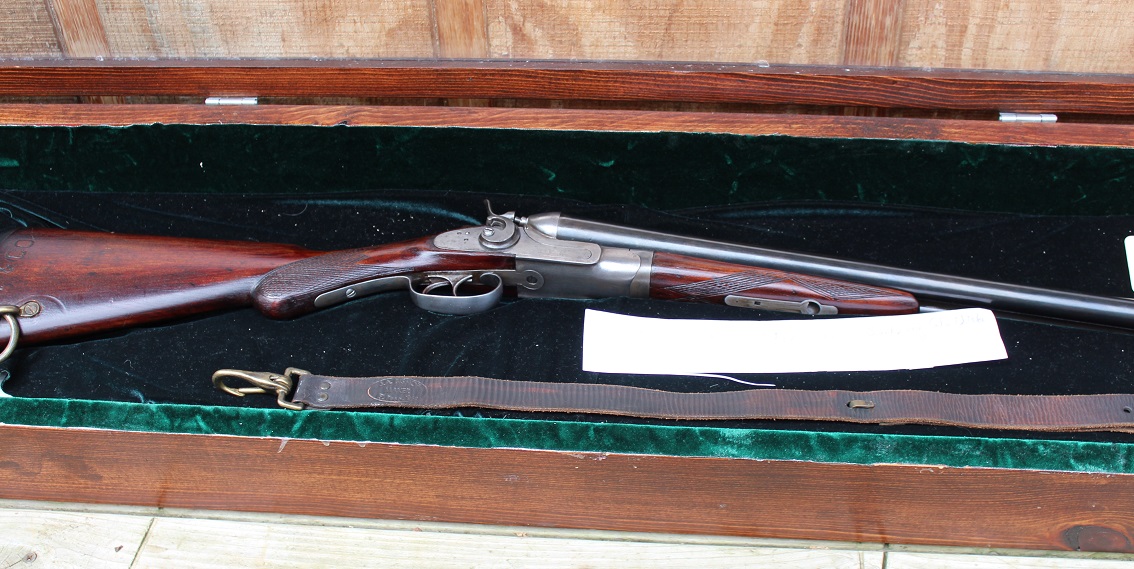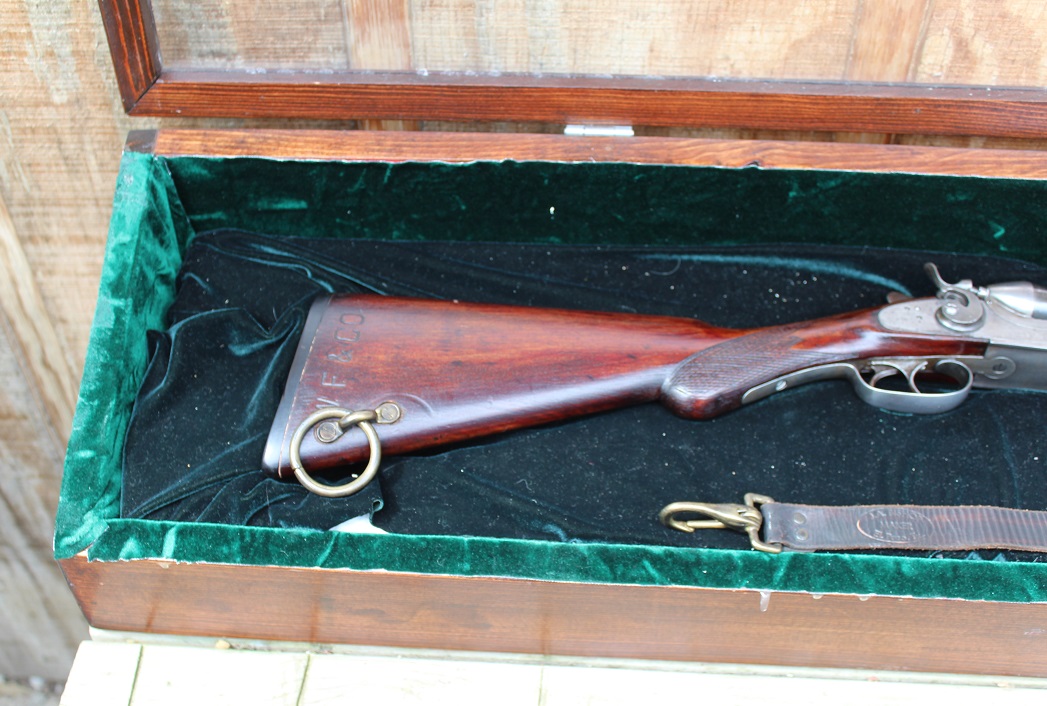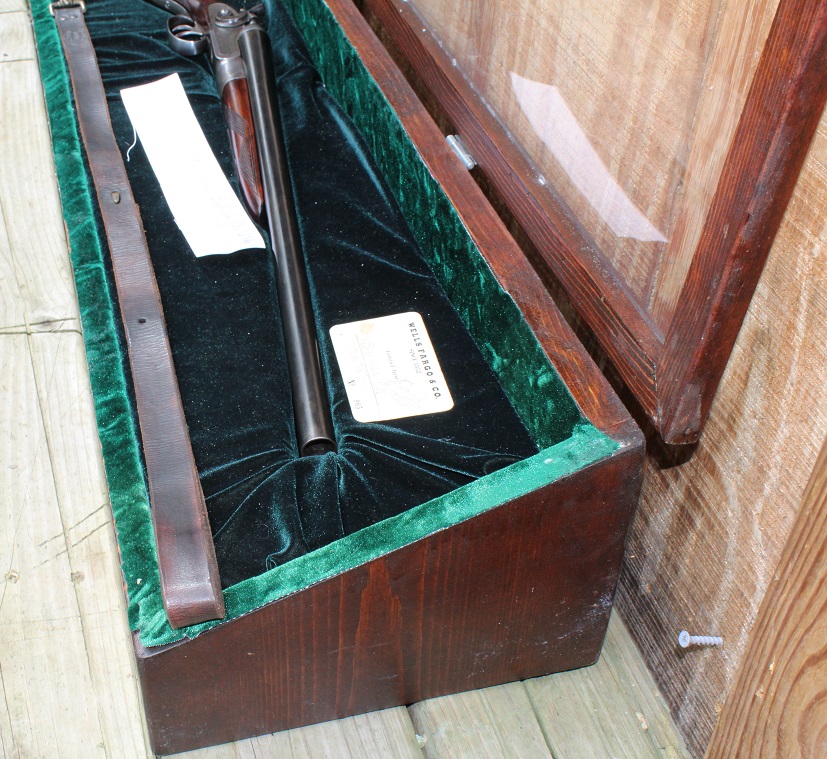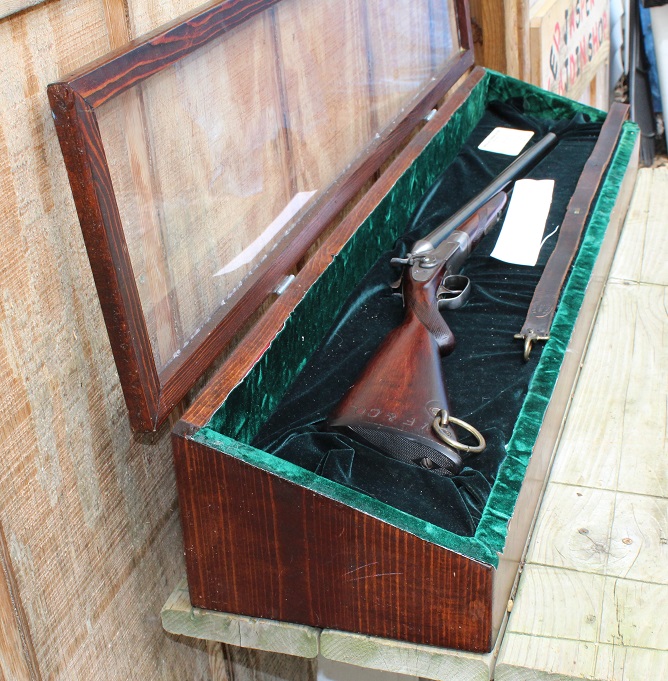 New Arrivals 492 Consignment
PRICE REDUCED BY OWNER!
Here we have a J. Pieper Cape Combo firearm. This firearm has an April 23, 1881 patent on the top barrel center rib and is a Henri Pieper Belgian patent as evidenced by the Belgian proofmarks. Henri Pieper produced "Cape Guns (shotgun and rifle barrel) in various calibers. Sears, Roebuck and Company among others sold the H. Pieper 12 gauge/.44-40 WCF Cape Gun in their early 1900's catalogs. This firearm is a 12 ga/.44-40 WCF firearm and in very good condition with a few minor flaws. There is a couple of very minor dents in one barrel and the stock has minor, fixable, cracks at the bottom of each lock on the buttstock. We believe these are age/stress cracks. Also, the 12 ga barrel is flared out slightly at the end of the barrel from being dropped. None of the small defects affect the function of this piece. The action works perfectly and the lock springs are some of the strongest that we have ever seen. The shotgun barrel has a shiny bore while the rifle side has some minor corrosion/darkness in it that may scrub out ok and does exhibit very deep rifling. All serial number match on this piece. It's a heavy firearm weighing in at a whooping 10 pounds! Take a look at the pics. For this piece $1,050.00 BUT NOW REDUCED TO $875.00 !!
New Arrivals 491 Consignment
Here is a small camp ax marked on the head US04. We put this on here because we thought it was military but we now believe it is not. After research it seems likely that it is made by Ames/TrueTemper at the former Woodings-Verona factory in Falls City, Nebraska in 2004. Ames bought out Woodings-Verona Factory in 1997. At any rate it's a nice little ax. There is no green on this piece just a reflection. For this little hand ax. $25.00
New Arrivals 487
Here we have 3 new old stock full boxes of FIOCCHI Ammo for the .30 caliber Luger / 7.65 Para. The 7.65×21mm Parabellum (designated as the 7,65 Parabellum by the C.I.P. and also known as .30 Luger and 7.65mm Luger) is a pistol cartridge that was introduced in 1898 by German arms manufacturer Deutsche Waffen und Munitionsfabriken (DWM) for their new Pistol Parabellum. The primary designers were firearms designers Georg Luger and Hugo Borchardt, who developed the round from the earlier 7.65×25mm Borchardt while working at DWM. Luger developed the 7.65×21mm Parabellum cartridge from the 7.65×25mm Borchardt by shortening the cartridge case. Rounds are mainly found with a 93 grain bullet and are available in both FMJ and SP. Fiocchi is one of the leading manufacturers of the 30 Luger/7.65 Parabellum to date. These boxes of 50 cartridges usually sell for around $22.00 a box but we can sell these for $18 a box. Can be shipped directly to your home but must go UPS. Actual UPS charges will apply.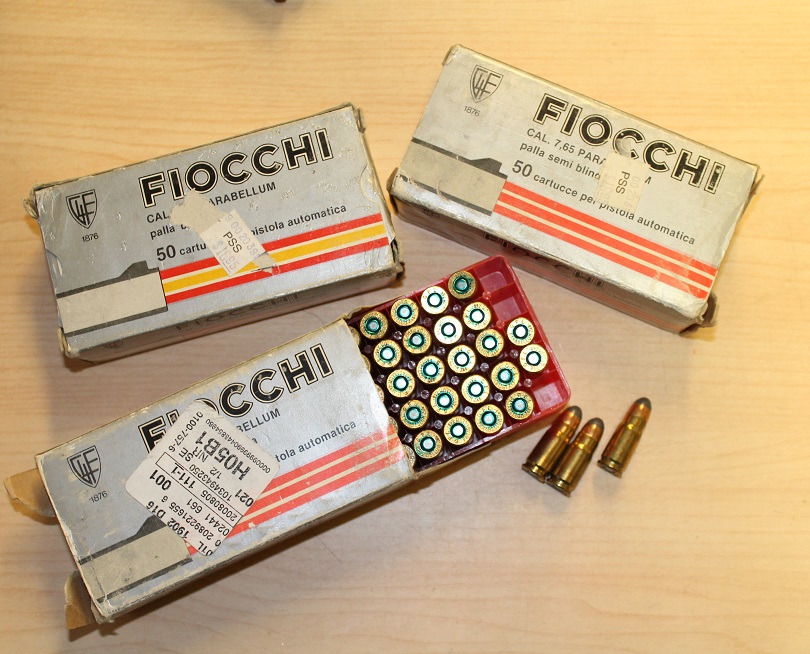 New Arrivals 486
A young gentleman walked in with this piece today. This is a French 19th century Artillery Saber lacking scabbard that his grandfather had picked up at the White River – river bed in the 1950's in Greene County, Indiana. It couldn't have been laying there long as it has a nearly complete grip with leather wrap and no pitting. His grandfather painted it with the blade being silver and the grip and guard being gold. Most of the gold is worn off the grip. In a good turn the paint may have kept the piece from deteriorating. This piece has ordinance marks all over it. The reverse P guard is marked with the Unit markings. The grip and back strap has the langets on each side with the rivet that goes all the way through. The paint was cleaned from the top spline just enough to read the inscription and it's typical French in nature. Although it may look like the date is 1812 I believe it is really 1872. I have seen a lot of these swords over the years and these inscriptions are typical in the last part of the 19th century. This entire piece is nearly 36 inches long with a 30 inch blade. The fuller nearly goes the entire length and although it looks like it could have been shortened at first glance it ultimately looks like it wasn't shortened. The paint is missing from the tip and you can see that under the paint it has a terrific dark patina. The young man who sold it to me said that he knocked the paint off stabbing the carpet with it. I don't think he did that long as the patina is still on the blade and his Mom probably caught him in time! At any rate it's still a nice piece and I would leave the paint on it if it was me but I don't think it would take much to clean it off. No scabbard. $175.00
Consignment
New Arrivals 484
Here we have a Remington Slide Action Model 7600 chambered in .270 Win with a 22" barrel and detachable magazine. It is in very good condition with some finish wear to the end of the barrel where it slid in and out of the gun case otherwise nothing much else in the finish. The bore is in excellent condition as well. The checkered monte carlo stock is also in very good condition with a ding here and there from use. This firearm does not include a case or any accessories. The receiver has been drilled and tapped for a scope and does have a nice Tasco Scope mounted. I cannot see any designation on the scope as to what power it is. All the markings are sharp and clear on this piece. This one is real nice and shows little wear !!! $550.00
New Arrivals 480 Consignment
Here's an outstanding percussion rifle that we feel is a contemporary piece probably made in the 1950's or 1960's but could be much earlier. We just don't think it's from the 1800's. It's a .40 caliber percussion full stock rifle measuring about 57 inches long overall with a 41 ½ inch long octagonal rifled barrel. The barrel is not marked that we can tell but we have not removed it from the stock. It has a simple blade sight up front and a V'd notch sight at the rear. The barrel is in the brown and looks great but looks to have an improper tang screw at the rear going into the stock. The full length stock looks to be walnut and done in the Pennsylvania style. There are no breaks in the stock and only one scrape that you can see in the pics. There is a large brass patch box door and it looks great having a nice deep mellow patina to it. There are 3 brass ramrod thimbles present and they look great and are matching. The ramrod is original to this piece. The lock doesn't hold in full cock but when the lock plate is out of the rifle it holds perfectly so it just needs a little adjustment. There are no markings on the lock plate except for a P3 that seems to be stippled into it. The cleanout screw on the nipple drum is an improper screw as well. The nipple looks new and not used. There is absolutely no burn behind the nipple on the stock so this piece was used little if at all. The trigger guard is brass and has the same nice mellow color to it. The butt plate is brass and has the same color. This is a nice piece and we don't think it would take much to fix it. Probably just removing some wood. The trigger assembly looks like it was set up for a set trigger or could be but only one trigger is present. Nice piece! $650.00
The following are all consignments of items that I just picked up. Group New Arrivals 478
The coehorn mortar cannon is sold!!!
The Naval Cannon is sold!!!
We are going to list some decorators and guns in need of repair. Here they are!
New Arrivals! 477 Consignment
Here we have a decorator pistol that represents a 1800's Belgium Naval Single Shot Pistol about .70 caliber. This is a flintlock pistol and except for the pine stock you would think it is a real firearm considering the hardware that it's made from which is all authentic! The barrel is original and even has the touch hole that goes all the way through. Also the barrel has some sort of arsenal marking on top by the hammer and markings underneath it that you can see in the pics. It even has what looks like Roman Numerals on it. The buttcap is an original buttcap with the laynard ring missing. The hammer is extremely weak because the spring needs changed. As you can see in the pics the lock is real (not marked) but the stock is new. The lock was cleaned and modified to fit the stock a little but mostly it's original. I think some interprising company used original parts to make decorators. Perhaps Bannerman's surplus. Except for the For this piece because of the all original parts except for the nose cap. FInd a different stock and you are all set or display as it is. $325.00
New Arrivals! 476 Consignment
Here is an actual small Derringer that has been mounted into a shadow box frame. This is an actual firearm being a contempory reproduction black powder Derringer. It's fairly good quality and has some nice checkering on the stock. You could fire this little pistol if you wanted to. For this piece $125.00
New Arrivals! 475 Consignment
Here is an old original Ethan Allen Pepperbox that has on the Hammer 'ALLEN'S PATENT'. This one is circa 1845 and is missing quite a few parts. It has several good parts however. It is missing the main spring, grips & recoil shield that I can see. It is also missing the connecting link between the hammer and the trigger. This percussion revolver was cleaned heavily and the barrel markings are missing except for a trace of the word 'STEEL'. Great for parts or restoration! $225.00
New Arrivals! 474 Consignment
Here is a reproduction of a French percussion pistol that has been mounted into a box. It is an actual pistol and could probably be made to fire if you wanted to but we do not warrant it to fire. It needs some tinkering now to get it to work. I have taken pics of the inside of the lock for you to view. Some care has been taken in creating the stock. Missing the ramrod. Take a look at the pics! $95.00
New Arrivals! 473 Consignment
Here we have a reproduction Model 1858 Remington .44 caliber revolver by Connecticut Valley Arms. This one has a brass frame and is in the white. The cylinder turns when you pull back the hammer but it's out of time. The grips are pretty nice and overall this revolver looks pretty good. I would not try to shoot it until you get the timing issue worked out. $100.00
New Arrivals! 472 Consignment
Here we have a plaster or chaulk frame and cast of an Old Early 1900's Savage Pistol with the Indian Chief Head grips on it. Nice decorator! $25.00
New Arrivals! 471 Consignment
Here's a nice old Mondial Brevettata Model 1900 .22 caliber Italian Made Starter Pistol. Seems to be in good condition but missing the clip to load the .22 blanks into. $25.00
We have lots of Antique wall hangers and restorable firearms as well as extra nice firearms . Thanks!
New Arrivals 470
Here are a few Civil War Dug items that I just got from a Friend of mine. He received these from a friend more than 30 years ago. They were aquired legally in Virginia from private land but he cannot remember where they were dug. First we have two US Box Plates. The one on the left is complete with all back lead and both hooks albeit they are rusty as you can see in the pics. For this one $120.00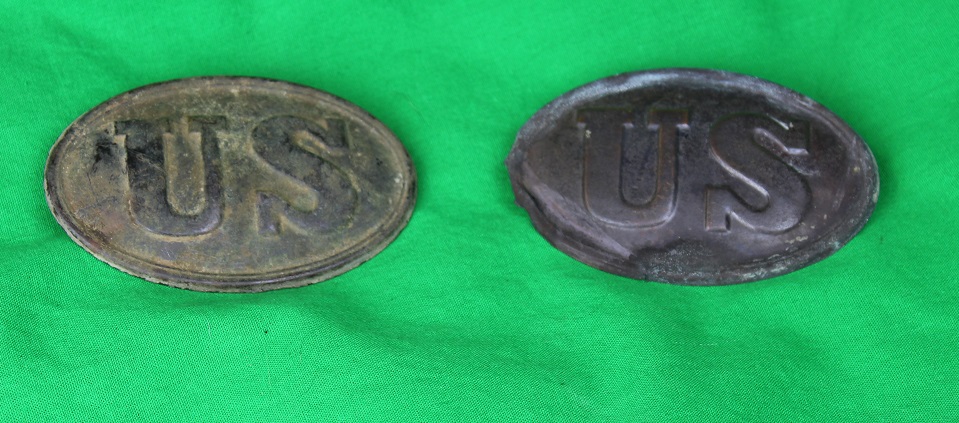 New Arrivals 469
The second one on the right looks better from the front than the rear. It has a wrinkle on the left side bottom as looking at it straight on. On the reverse a bit of the lead is lacking in that area but both rusty hooks remain. For this one $95.00

New Arrivals 468
Next is the puppy paw hooks and tounge from a belt plate-probably US as well. It's dug but in excellent condition. Some Soldiers just used this part instead of the entire belt plate. For this one $45.00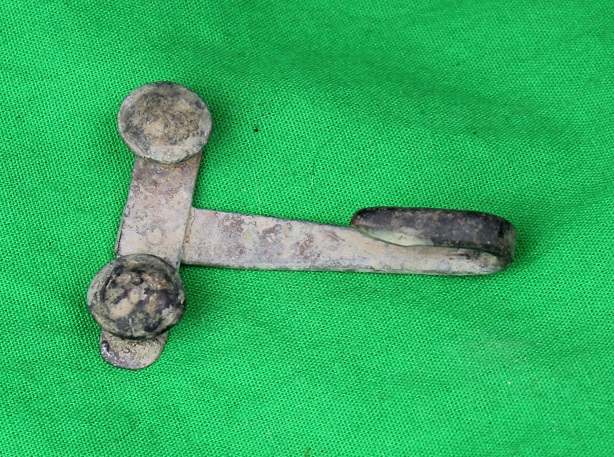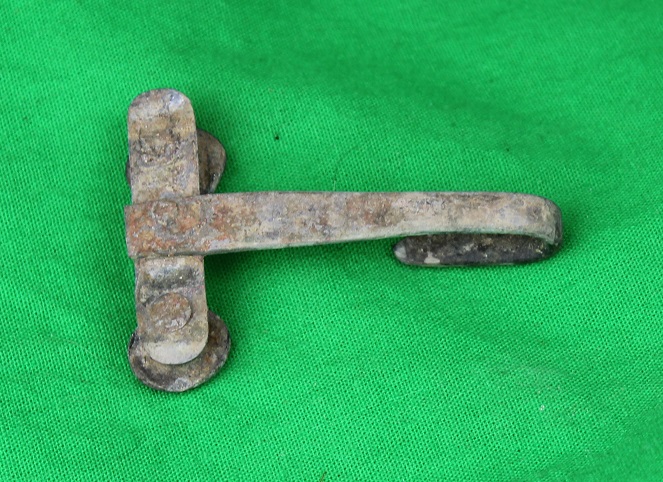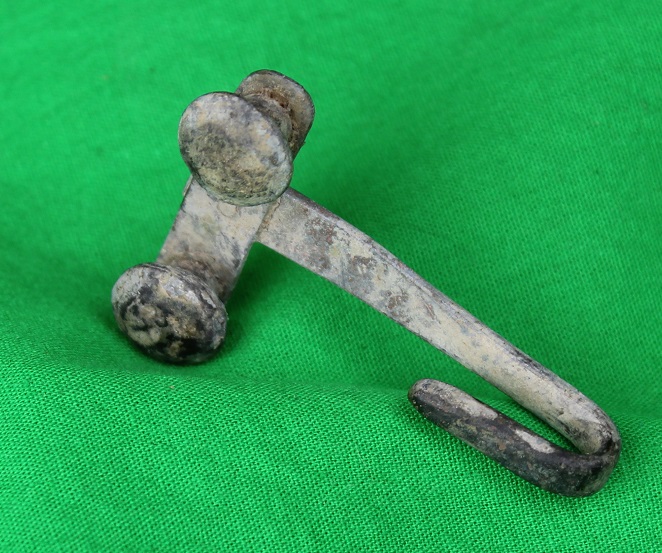 New Arrivals 467
This last item(s) is a group of .69 caliber round balls which could be either North or South early on and basically just Southern later on in the war. They are in good dug condition and show the white on the lead that one expects to see. Nice shape! There are 12 of them. For the 11 round musket balls $35.00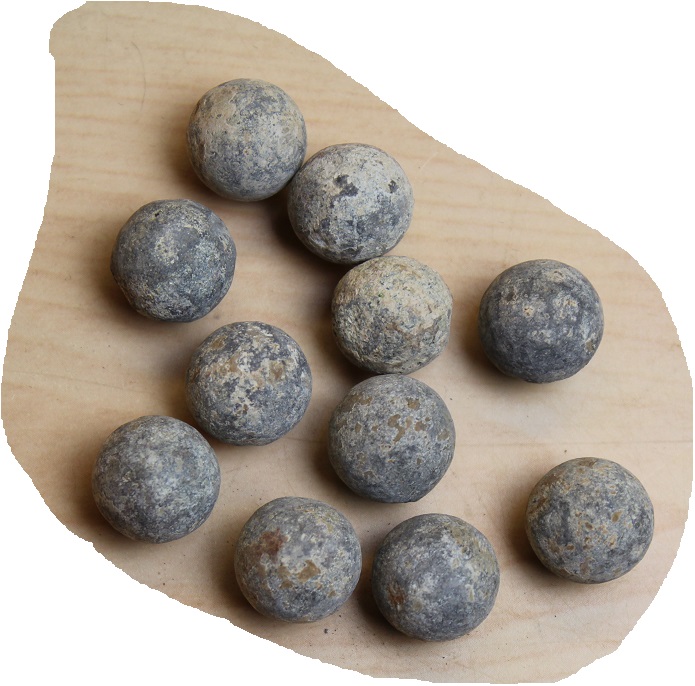 New Arrivals! 466 Consignment
Here is a custom made long long long Rifle! The entire piece is 5 feet 9 inches long! The barrel itself is 53 1/8th inches long! It's a thick barrel and looks like it is about a .58 caliber weapon. The stock has tiger stripping on it and it has the large down swing on the butt stock like a Pennsylvania rifle. The barrel is heavy and so the stock is broken and needs repair. The hammer is tied to the nipple on the barrel to keep it together! The lock is a back action lock marked BURNSIDE RIFLE CO! This lock is off of a Burnside .54 caliber Civil War Carbine! The nose cap is pewter. The trigger guard is two piece brass having been braised together and you can see that in one of the pics. The butt plate is also brass. I do not know if the lock works as I did not take that old string off to check it. This piece is definitely worthy of restoration! No ramrod and one of the tubes is broken (you can see a pic of that as well). There's a story here! I just don't know what it is. For this grand old piece $650.00
New Arrivals! 465 Consignment
Here we have a Civil War era William Moore 12 gauge Double Barrel Percussion shotgun! This shotgun has such a dark patina that it's kind of hard to photograph it! It's in nice shape except for some damage to one barrel right at the end. This shotgun should not be fired at any rate because of the age and one never knows how much stress the barrels have been in over the many years of it's existence. The old shotgun is 48 ½ inches long with 32 ¾ inch long barrels. The top of the barrels in the rib is marked FINE LAMINATED STEEL. The patina to the metal is extremely dark but not much pitting is present. These are back action locks are in good condition and well marked with an extremely small William Moore Co. One lock does not quite hold in full cock (left side) but the other side does. The left nipple is battered some while the right nipple is in better condition. There is simple floral engraving over the locks, tang, stock ramrod channel, trigger guard and hammers. The stock is in good worn condition with a very nice dark patina. The forearm and wrist is checkered. The ramrod is missing but most of those that have one has a replacement. Nice Civil War Era Shotgun that could have seen action! $375.00
New Arrivals! 464 Consignment
Here we have a Civil War Token dated 1863! There are tons of Civil War store tokens but this is a rare one with a rarity rating of 6 according to Kanzinger's book on tokens being the Civil War Token Price Guide. According to Mr. Kanzinger there are only 20 to 75 of this particular token known to exist! This piece is about as big as a penny being 19.5 MM diameter. This token is for the William Voigt Brewery from Wisconsin. I found one on line on a professional token website that had been rated a MS-63 and was priced at $600. I believe this one to be just as good as that one so the price on this one is also $600.00 I don't believe you'll find another! Take a look at the pics!
New Arrivals! 463 Consignment
Here is a Korean War era 1951 46th Engineering Construction Battallion Booklet and Unit pin. There a a plethera of pages in this booklet with photos on every page! This was the booklet that was put out in Fort Sill, OK during training camp and is very interesting. The center page is loose but all others are fine! The 46th are shown at work and at play in their Baseball uniforms and at picnics, even drinking beer! If you knew someone in the 46th then you may never find another of these along with the Unit pin! For the set $15.00
New Arrivals! 462 Consignment
Here we have a nice older hand AX. This is the type used for roofing. This one is made by HFLKO and has traces of OD green paint on the ax head. These are German made axes and now this company is established in the USA. This is a vintage AX but HFLKO are still making axes today. This piece measures almost 14 inches long overall with a 6 3/8ths long ax head. A nail puller is on the poll end. We believe the handle to be original albeit someone has clear coated the entire piece. For this fine old vintage hand ax $160.00
New Arrivals! 461 Consignment
Here we have EYESHIELD, M-1 in original carboard sleeve. There are two sets of the dark tinted eyeshields in here and were used for Chemical Spray. The eyeshields and sleeve are in excellent unused condition! If you need them for a collection then here they are!!! For this piece $25.00
New Arrivals! 460 Consignment
Here is a Gold F-15 Fighter Jet pin with push back pin attachment on the back. This little piece shows a Spread Winged Eagle with F-15 above his talons! 3/4 of an inch accross. Believed to be Gold but no markings on it whatsoever. For this piece $15.00
New Arrivals! 459 Consignment
Here we have a US M40/42 MASK / CARRIER . This Gas mask looks to have never been issued or perhaps just carried but not donned. The M40 Field Protective Mask is one of various gas masks used by the military of the United States and its allies to protect from field concentrations of chemical and biological agents, along with radiological fallout particles. It is not effective in an oxygen deficient environment or against ammonia. The M40 Field Protective mask features 3 voicemitters, one on either the right or left side, and one in front. A voicecom adapter may be placed over the front voicemitter to amplify the user's voice as accessories are available on the web. The mask can be adjusted in the field to accept the filtering canister on either side, so that a weapon may be shouldered. Right-handed shooters will normally locate the canister on the left side of the mask and vice-versa. The C2 canister on the M40 mask can protect the user from up to 15 nerve, choking, and blister agent attacks, and two blood agent attacks. You hope we will never need it but who knows! $125.00
New Arrivals! 458 Consignment
Here we have a very nice U.S. M7 Bayonet with M8A1 sheath. This bayonet is made for the M-16 Rifle / Carbine and is made by IMPERIAL. It's still in nice condition with finish wear as it is used. The bayonet has a little rust on the end that can be cleaned with not too much problem or just scuffed up and oiled. Most of the parkerizing on the blade is present and I don't believe the blade has been sharpened. The scabbard is in good condition as well with some finish wear and scuffs as normal. For this piece $85.00
New Arrivals! 457 Consignment
Here is a current issued Marine Uniform that was issued but never worn. No insignia or buttons are on this piece but the previous owners name is stamped in it. The uniform consists of the blouse, trousers and belt. This uniform would fit the average size guy. The uniform comes in the original issued Marine garment bag. Nice Condition! For this set $100.00
New Arrivals! 456 Consignment
Here we have a 3 pull 4 section telescope with sunshade! This piece measuers 11 inches long overall when fully closed up with end cap on it. It measures 31 1/4 inches when extended and 34 5/8ths inches long with the sunshade pulled out. The telescope or eye glass is made of brass and has a black jappaned finish to it. The main body has the cord applied to it so I am sure it is for Naval use. I can find no markings anywhere on this piece. The lenses are intack with no breaks or cracks. The small eye lense has a cover that slides over it when not being used. This piece probably dates from the late 1800's through WW1 or so. I have seen others like this but not often. The sections are a little loose and will slide by gravity without being pulled out so this piece was used alot. It would look great in a Naval Display! $275.00
New Arrivals! 455 Consignment
Here we have a WW1 Grouping that includes the flag that drapped his coffin at his funeral. I believe the vets name was Frank Mueller. These items came from Central Indiana and I have not been able to do any research on these pieces. In this grouping is a receipt dated Nov 26, 1915 for Frank Mueller who borrowed $7 and is signed by Chas. Sinca, a partial diary that shows where he was during the war including places in the states as well as places in France. He says he was 5 miles from Paris on Sept. 28th, 1918. He also talks about being quartered in an old monastery that was built by Louis X11 in the year of 1200. He says their beds there were as soft as hot butter! Frank was in a Battery Unit. He talks about his trip over on the ship and even when he was issued his gas mask. He has a couple of poems (3) that he wrote in the back as well as a couple of names and address of guys that I suppose he planning on writing to after the way. No battle content but interesting none the less. We also have his MANUAL FOR SOLDIERS IN FRANCE so that he could converse with the locals while in France. Lastly we have the flag that draped his Casket and the phamplet that went along with it. The phamplet is dated November 1944. The flag is 5 X 9 1/2 feet and was only used for this purpose. It's a 48 star flag and was made by the Valley Forge Flag Co. This company is over 100 years old. One of the stars has the number 20 written on it for some unknown reason. It's a nice grouping. $125.00
New Arrivals! 454 Consignment
Here's a WW2 era issued Shaving Field kit consisting of the olive drap shaving pouch with snap and the 3 piece shaving kid which consisted of the head, handle and blade container. This one is in fair condition having been used. No personal WW2 display is complete without one! For this one $50.00
New Arrivals! 452 Consignment
Here we have an outstanding grouping for WW2 War Correspondent Cornelius Ryan! Cornelius Ryan (5 June 1920 – 23 November 1974) was an Irish journalist and author mainly known for his writings on popular military history, especially his World War II books: The Longest Day: 6 June 1944 D-Day (1959), The Last Battle (1966), and A Bridge Too Far (1974).
Ryan was born in Dublin and educated at Synge Street CBS, Portobello, Ireland. He was an altar boy at St Kevin's Church, Harrington Street and studied the violin at the Irish Academy of Music in Dublin. Ryan moved to London in 1940, and became a war correspondent for The Daily Telegraph in 1941. He initially covered the air war in Europe, flew along on fourteen bombing missions with the Eighth and Ninth United States Army Air Forces (USAAF), and then joined General George S. Patton's Third Army and covered its actions until the end of the European war. He transferred to the Pacific theater in 1945, and then to Jerusalem in 1946. Ryan emigrated to the United States in 1947 to work for TIME, where he reported on the postwar tests of atomic weapons carried out by the United States in the Pacific. He then reported for TIME on the Israeli war in 1948. This was followed by work for other magazines, including Collier's Weekly and Reader's Digest. He married Kathryn Morgan (1925–1993), a novelist, and became a naturalized citizen of the United States in 1951. On a trip to Normandy in 1949 Ryan became interested in telling a more complete story of Operation Overlord than had been produced to date. He began compiling information and conducting over 1000 interviews as he gathered stories from both the Allies and the Germans, as well as the French civilians. In 1956 he began to write down his World War II notes for The Longest Day: 6 June 1944 D-Day, which tells the story of the D-Day Invasion of Normandy, published three years later in 1959. It was an instant success, and Ryan helped in the writing of the screenplay for the 1962 film of the same name. Darryl F. Zanuck paid the author US$175,000 for the screen rights to the book. Ryan's 1957 book One Minute to Ditch! is about the successful ocean ditching of a Pan American Boeing 377 Stratocruiser. He had written an article about the ditching for Collier's in their 21 December 1956, issue and then expanded it into the book. His next work was The Last Battle (1966), about the Battle of Berlin. The book contains detailed accounts from all perspectives: civilian, American, British, Russian and German. It deals with the fraught military and political situation in the spring of 1945, when the forces of the western allies and the Soviet Union contended for the chance to liberate Berlin and to carve up the remains of Germany. This work was followed by A Bridge Too Far (1974), which tells the story of Operation Market Garden, the ill-fated assault by allied airborne forces on the Netherlands culminating in the Battle of Arnhem. This work was also made into a major 1977 film of the same name. Ryan was awarded the French Legion of Honour, and an honorary Doctor of Literature degree from Ohio University, where the Cornelius Ryan Collection is housed (Alden Library). He was diagnosed with prostate cancer in 1970, and struggled to finish A Bridge Too Far during his illness. He died in Manhattan, while on tour promoting the book, A Bridge Too Far, only two months after publication. Four years after his death, Ryan's struggle with prostate cancer was detailed in A Private Battle, written by his wife, from notes he had secretly left behind for that purpose. He is buried in the Ridgebury Cemetery in northern Ridgefield, Connecticut, USA. For many years Ryan's editor at Simon & Schuster was Peter Schwed who was assisted by Michael Korda. Ryan's literary agent was Paul Gitlin. (Information courtesy of Wikipedia)\
This fine grouping belongs to a very good friend of mine in 2012. He feels the need to downsize a bit. The grouping consists of a signed copy of THE LAST BATTLE by Cornelius Ryan, a 5" X 7" photo of Ryan and George S. Patton, 5 service ribbon bars, a sergean't cloth patch insignia, 6- War Correspondent patches, 7 different Airborne patches including the 9th Airborne, a infantry enamel badge, 3 US Collar insignias, 5 US Collar insignias, 2 -lighters -one engraved Wiesbach Kurhaus Normandy 1944-49 USAFE, DMGH 1st Constab. and US Naval Base Guantanamo Base, Cuba present by the Commander. MEDALS, France and Germany Star, Republic of France WW2 Combat Medal, George VI 1939-45 Star, French Liberation medal 1944, British Pacific Star, British 1939045 Star, French Resistance Medal, Buchenald 1958 Medal, Ravensbruck 1959 Freedom of the World Medal, and his miniature medal bar with six miniture medals previously described both British and French. Also included is a letter from Lt. General Sir Frederick Morgan, TL, January 30th, 1951 to Cornelius Ryan regarding the officail processing of Ryah's request authorizing Ryan to receive four British War Medals: 1939-45 Star, France and Germany Star, Pacific Star, and the British War Medal 1939-45. Morgan asked Ryan for an address to have the medals sent to Ryan as Ryan may be on the move as a correspondent in Europe. A fabulous collection all belonging to famed correspondent and author Cornelius Ryan! For this fine Collection $2,500.00 Check out the pics!!! You will not find another grouping like this one!!! One of a kind!!!
New Arrivals 450
Here we have items belonging to Private George N. Mount of the 86th Indiana Infantry. Here is a bio of the 86th: Eighty-sixth Infantry INDIANA (3-YEARS) Eighty-sixth Infantry. -- Cols., Orville S. Hamilton, George F. Dick Lieut.-Cols., Dixon Fleming, George F. Dick, Jasper M. Dresser, Jacob C. Dick; Majs., Jasper M. Dresser, Jacob C. Dick, Philip Gemmer. This regiment was organized at Lafayette, was mustered in Sept. 4, 1862, and was hurried to Covington to assist in repelling the threatened invasion of Kirby Smith's forces. It left for Louisville on the 20th, was assigned to the 14th brigade, 5th division, Army of the Ohio, and was in pursuit of Bragg for two months, reaching Nashville Nov. 26. When the Army of the Cumberland was formed the regiment was assigned to the 2nd brigade, 3rd division, 21st corps, and in the battle of Stone's River it was on the left wing. It was with the division that saved the right from rout, bringing victory out of defeat, and drove the enemy nearly a mile. It remained at Murfreesboro until the movement was made towards Chattanooga, was actively engaged at Chickamauga and after the battle was assigned to the 3rd brigade, 3rd division, 4th corps, with which it was in the storming column at Missionary Ridge the men sweeping up the cliff-like hill and into the works with irresistible force, capturing hundreds of prisoners and 11 pieces of artillery. The regiment passed the winter in east Tennessee on various expeditions and scouting trips, and rejoined its corps near Chattanooga in April, 1864. It moved in the Atlanta campaign and participated at Rocky Face Ridge, Resaca, Adairsville, Kingston, Pickett's Mills, Kennesaw Mountain, Chattahoochee River, Peachtree Creek, the siege of and battle at Atlanta, Jonesboro and Lovejoy's Station Sept. 2. It moved towards Chattanooga in pursuit of Hood as far as Gaylesville, when its corps was assigned to Gen. Thomas' command, and it was in the engagements at Franklin and Nashville. It joined in the pursuit as far as Huntsville, Ala., where it remained until Mar. 15, 1865, and then moved to East Tennessee, marching to New Market and Jonesboro, thence to Nashville, which place was reached April 27. It remained in camp at Nashville until June 6, when it was mustered out. The original strength was 958; gain by recruits, 41; total, 999. Loss by death, 241; desertion, 48; unaccounted for, 1. Source: Union Army, vol. 3, p. 165
George was from Lebanon, Indiana and enrolled on August 1st, 1862 being discharged on May 15th, 1865. George was in the Hospital since December 15, 1864 until his discharge on May 15th, 1865. I don't know if he was sick or was injured. We have George's Regimental History of the 86th Indiana Volunteer Infantry and the inside cover has a presentation in it and it says: Presented to Minnie Graham by George N. Mount. The names Graham and Mount are well known Lebanon, Indiana names. The regimental also comes with a 1 1/2 inch by 7 inch long tan ribbon that is dated 1862 1917 ANNUAL REUNION OF THE 86TH INDIANA VOLUNTEER INFANTRY (corps badge) Lebanon, Ind. September 5 and 6, 1917 which is in pretty nice shape. Also included is a Civil War era CDV of friend and fellow veteran Aaron B. Jack also of the 86th Indiana. This cdv shows a full standing view of a young man in civilian clothing. Aaron was from Attica, Indiana and the backmark on the CDV is from photographer J. W. Ennis of Attica, Ind. I also have some info from Ancestry.com that I looked up concerning George. He passed away December 22nd, 1925 in Lafayette, Indiana. It is believed that he died at the Veteran's Home in Lafayette. He was a farmer from Boone, County Indiana of which Lebanon is the County Seat. The regimental History book is in pretty good shape and consists of 613 pages. Measures 9 X 6 inches and is over 2 inches thick. The binding is still pretty good. This was a great unit with a great history!!! Nice small grouping! Shipping is free here in the lower 48 states!
New Arrivals! 488 Consignment
The Remington 788 is a bolt-action, centerfire rifle that was made by Remington Arms from 1967 to 1983. It was marketed as an inexpensive yet accurate hunting rifle to compete with other gun companies' less expensive rifles alongside their more expensive Model 700 line. The 788 utilizes a single-column detachable magazine holding 3 rounds. A .22 rimfire model was also produced known as the 580, 581, or 582 depending on its method of feed. This particular rifle is a .223 caliber model. A target version of the .22 caliber 58x series, the 540X, was used by the US military as a training rifle and later disposed through the Civilian Marksmanship Program. The Remington 788 has two distinguishing design features. The first is the rear-lugged bolt. The bolt has nine lugs in three rows of three lugs each. They lock into the receiver behind the magazine well. Due to this design, the bolt handle lifts only 60 degrees on opening giving more clearance for scopes compared to the 90 degrees required for the Model 700 and other two-lug rifles. The bolt travel is also reduced because of the rear lugs. The second distinguishing feature is the receiver. It has a smaller ejection port than similar bolt-action rifles, and no bolt lug raceways. The single stack magazine design yields a smaller feed opening in the bottom of the receiver compared to rifles using a double stack magazine well. When machining of these smaller ports is complete there is more steel remaining in the receiver between the ejection port and adjacent feed port, and significantly more steel overall where all receivers have the least strength. These characteristics combined to make the Remington 788 receiver more rigid and stronger than most, if not all, competing designs, including the Remington 700 which shares the same outside receiver diameter. A rifle's accuracy tends to increase slightly as the rigidity of the receiver increases, as this slightly reduces barrel deflection during firing. Thus the Remington 788 has the structural foundation to be a very accurate rifle.
This particular rifle is in very good shape and as before mentioned is a .223 caliber rifle. The bluing is approximately 96% and the wood is in excellent condition as well with a few minor dings as to be expected. The rifling in the barrel is excellent and will make an excellent shooter! The front sight remains but the rear sight has been taken off and mounting holes complete with screws remain. The options on this rifle is a Bushnell Banner scope in excellent condition. The action is flawless and this rifle comes with a bipod as well as a sling. Great to hunt Coyote's with! For this fine piece $600.00
New Arrivals! 444 Consignment
Here we have a fantastic little Page Lewis Model D .22 caliber single shot rifle. Page-Lewis Model D Reliance .22 LR 20". Page-Lewis Arms produced these entry-level junior rifles from 1923-1928. This is a single shot, bolt-action rifle with a simple wood stock, and iron sights. The rifle is in good condition with nice markings. The barrel is turning plum brown. The bore is nice with sharp rifling. The wood stock is in good condition but does have a scratch in it on the reverse side (left side). My picture makes it look worse than it is. The action works very nice, sort of like the Cricket of today where you have to hand cock the piece. Untouched and unrestored. Just nice! $285.00
New Arrivals! 443 Consignment
Here we have a Page Lewis Lever Action single shot .22 caliber rifle! This Page-Lewis Model A Target Single Shot Rifle,.22 L.R. has a 20" barrel, blue finish, Walnut stocks, metal butt plate. This rifle remains in very good condition showing majority of its thinning blue finish turning brown remaining. The stocks remain in very good condition showing minor dings and scratches from use. The action is crisp and the bore is good with strong rifling but is not shiny. The action works well. This is a kids rifle that you don't see much of now days. This rifle was made from 1920 to 1926. Nice one! $275.00
New Arrivals! 441
TWO OF THEM ARE SOLD!!!
As you all know we are Federal Firearms Licensed Dealers as well and have just taken in a small shipment of brand new Taurus PT-709 Slim Pistols. These are 9MM, capacity is 7+1 and one magazine is included. Taurus has this to say about their new pistol!
"SLIM" is the name of this suave new entry into the Taurus line. Elegant in Blue this small, single-action-only could be found under a cummerbund or a pair of bibs. It's what you have been asking for! No revealing lumps or lines makes concealed carry easier than that larger capacity gun you already have. Cool, neat and ready to go-the Taurus Slim will be your companion for a long time to come.
These are really nice! The serial number you see may not be the one you purchase. Each $212.93 + tax if you are an Indiana resident.
Consignment New Arrivals! 440 Consignment
Here we have a very distinctive double barrel percussion shotgun. The shotgun is 16 gauge and the end of the barrels are just a little rough. This shotgun is 43 inches long overall with 26 ¼ inch long barrels. One nipple is flattened some while the other is ok. The rib goes full length and is unmarked. There is some simple floral decoration on the tang and a simple brass bead up front for a front sight. The locks are both back action locks and are decorated. The hammers match and they are decorated as well. Both locks work well. The wrist has been broken and a crude repair was done on either side on the top and on the reverse (left side) on the bottom. The butt stock has an incredible Wild Boar carved onto the bottom and it's really nice. There is some checkering at the wrist as well. There is a cheek piece on the left side of the butt stock as well. The iron trigger guard and the iron bottom ramrod guide are decorated as well. The fore stock is held onto the barrel by a wedge through escutcheons. There are iron sling swivels present on this piece. The ramrod is an original ramrod and quite nice. Usually these have been replaced. Back in the day they didn't through anything away so this is a wonderful loved piece that was kept in service. Definitely Civil War era! $350.00
Consignment New Arrivals! 439 Consignment
Here we have a full stock .36 caliber percussion rifle. The lock plate has on it T. DAVIDSON & CO. which is Tyler Davidson from Cincinnati, Ohio who was in business from 1834 to 1866 making locks only. This rifle is over 55 inches long with a 39 ¼ inch long rifled barrel. The rear sight is a simple V dovetail and the front sight is dovetailed as well. The octagon barrel has the drum and nipple type of percussion ignition system and has one of the longest cleanout capped nuts that I've seen. Also the hammer is held unto place by a nut on a screw instead of a slotted screw. There is some wood missing forward of the lock due to ignition burning and there is a copper plate repair behind the nipple probably due to burning, common problem. The action has a set trigger and it works well with the main trigger being a hair trigger. The nipple has been battered. The trigger guard is brass and pretty ornate. The butt plate is a brass crescent. The stock is in generally good condition other than the burning around the nipple and would definitely look pretty under the grunge. There is a brass escutcheon plate on the reverse (left) side of the stock with a single screw that holds the lock plate on. The three ramrod pipes are brass. The ramrod is a modern replacement. All in all it's a pretty nice old Rifle and would look good cleaned up or leave it along and enjoy this old grungy patina! For this one $795.00
Consignment New Arrivals! 438Consignment
Here we have a dug Union 'I' button that was recovered on Little Round Top near the 20th Maine Company 'B' marker by Dean Thomas prior to the ARPA in 1979. The ARPA is The Archaeological Resources Protection Act of 1979. Dean Thomas ownes Thomas Publications in Gettysburg and has written many books on the subject, expecially about Civil War Small Arms projectiles. This button was sold by Erik L. Dorr who owns a shop in Gettysburg and has been a guest on both 'AMERICAN PICKERS' and 'PAWN STARS'. A dug button is usually not a very valuable button unless it's a rare button but to have one that comes from Little Round Top along with Certificate of Authenticity is rare these days. Along with the dug button comes a copy of "BAYONET FORWARD" by Colonel Joshua Chamberlain who led that famous bayonet charge down Little Round Top at Gettysburg! For the button, certificate and the book the consignor is asking $295.00
Consignment New Arrivals! 437 Consignment
Here is a WW2 U.S. Army Mine field marking kit! This kit consists of the khaki carrying bag with shoulder strap, an unused roll of white cotton marking tape and 16 DANGER marking flags which are all metal on long 20 inch stakes. When a GI saw these out and taped off he stayed away from them. This outfit for it's age is in excellent condition overall! For the unit $110.00
Consignment New Arrivals! 436 Consignment
Here is a WW2 U.S. Army Uniform with the ADSEC shoulder patch on the right shoulder. ADSEC or ADSEC/COMZ represents "The Advance Section, Communications Zone", European Theater of Operations, United States Army (ETOUSA), which was formally activated at Bristol in February 1944. It is commonly referred to as simply "ADSEC". This was a U.S. Army logistical agency, the first on the Continent. Upon its creation ADSEC was attached to the U.S. First Army, and gradually took over the Communications Zone activities. The agency moved forward with the Armies and provided close support. ADSEC provided detail planning for the invasion of Normandy, D-Day. After the June 6, 1944 invasion ADSEC was detached from the U.S. First Army and took control of activities at the port of Cherbourg, with engineering activities that included the beaches and landing zones; taking over command of the areas left behind as the First Army moved forward. Besides bringing in supplies for the advancing armies, ADSEC also rehabilitated railway rolling stock and provided transportation of POL (Petroleum, Oil and Lubricants) using rail and motor operations (see Red Ball Express). ADSEC units had to anticipate the needs of the advancing armies and provide as close support as possible to the advancing armies as the situations demanded. These units also provided heavy maintenance work for the advancing armies.
This uniform grouping consists of the 'Ike' short jacket, trousers and the soldiers Overseas Cap. The Jacket has on it the 'Ruptured Duck' insignia which was sewn on after discharge, the ADSEC patch, Tech Sgt's stripes, US and signal corps brass collar insignia, Good Conduct medal and ribbon, Unit Citation award, European African Middle Eastern Ribbon bar with 2 battle stars and the American Campaign Ribbon bar. Also on the left shoulder is The patch of the Advanced Section, Communication Zone (ETO). The meaning of the patch is the lightning bolt represents the Allies breaking the chains of Nazi oppression. The patch is similar to the ETOUSA patch with the addition of the blue 5 pointed star in the white six lobed field. This blue star in white field is the emblem of the Services of Supply organization. This jacket is a size 36 R. The jacket is in generally good/great overall condition but unfortunately no Id was written in it so we don't know who it came from. It was found in Central Indiana. The overseas cap is in good condition with just 3 very minor moth holes in it. No insignia is on the cap. The trousers are in great condition and are size 32/33. The name Albert Hoz? Is in the lining of the trousers but marked out. Everything is just in great shape! $110.00
Consignment New Arrivals! 434 Consignment
Here we have a scaled down musket from the 19th century. These smaller muskets were Cadet rifles made for Military Schools for boys and were fully functional! This one is approximately 50 caliber and is a two banded musket. The entire piece measurers 43 ½ inches long with a 29 ¾ inch long smoothbore barrel which has a lug on the top to mount a bayonet. There are no sights on this piece. The original ramrod is present as well. There are no markings on the barrel that I can see however I have not unmounted the barrel from the stock. The barrel was originally percussion but someone for some unknown reason took out the nipple and ground it down so that it could be used as a flintlock and installed an older European Flintlock lock into the stock. I have no reason why this was done. The stock is hardwood and in very good condition except that a different hole was drilled into it for the flint lock mounting screw. You can see where the original screw hole and escutcheon is that would have been the mounting screw for the original lock. Check out the name on the lock (I thought it says "FONBER" ) and if you know anything about the maker let me know and I'll post it. I couldn't find anything on the computer. The lock does not function as I pulled it off and saw that the internal mainspring is missing. The original buttplate is present as well as the trigger bow and swivel, and both barrel band / nose cap with swivel and stacking swivel. There are some scrapes of white paint on the reverse (left) stock. Could be a story here and if you know share it with me! For this piece. $925.00
New Arrivals! 431 Consignment
Here is an old Hardware sold Fullstock percussion rifle that reeks of character!!! This old rifle is over 57 inches long with a 41 ½ inch long octagonal 36 caliber barrel that has a simple dovetailed 'V' sight on the rear and a simple dovetailed blade sight up front. The nipple is in good condition and looks to me to be original but the drum and clean out screw are replacements I believe. The lock plate works ok and is marked DENNING & CAMPBELL over CHILLICOTHE. Denning and Campbell were a hardware store in Chillicothe, OH that suffered great losses during the 1852 Fire that destroyed much of Chillicothe and the business district. This rifle has seen a few repairs which leads me to believe that this was indeed a loved piece! There is a steel band and a copper band held by round headed domed tacks that you see in the 29th century. This piece has a cap/patch box carved into the stock but the door is missing. . The stock has a sliver missing here and there along the fore end and a crack here and there but nothing serious. The repairs have made her nice and tight. For someone to go to this much trouble to save this old girl they must have been very fond of her. For this rifle $650.00
New Arrivals! 428
Here is a whooping HUGE! 12 gauge double barrel percussion shotgun by Joseph Manton of London, England! Joseph Manton London is marked at the top front of the locks in the smallest font that I have ever seen. These markings are better on the obverse than the reverse due to pitting. It's really clear on the obverse side. The shotgun measures 55 inches long overall with a 38 ½ inch long set of barrels! This old shotgun weights over 13 pounds and is a hoss to carry! I believe the weight to be in the breech because they are big. The barrels are a dark brown patina and the bores are about the same color as they are pitted from shooting black powder. The top of the barrels on the middle rib is marked FINE LAMINATED STEEL. There is pitting around the nipples from firing black powder but the nipples are in remarkably good shape. This gun has those little ear guards behind the nipples for burn protection so the wood is not burned on either side of the gun at the back of the nipples. The action works well and both hammers match as do the ornate hammer screw heads. The springs in these box locks are strong! This shotgun has a one piece Walnut stock with hand checkering. There are no breaks or major cracks in the stock. The stock is a pleasant brown color. The butt plate is steel with a crack clear through on top that doesn't affect a thing. The ornate , long trigger guard for the double triggers is also a steel or iron guard. The barrels are so heavy on this piece that double key locks are used instead of the usual single locks. The fore stock ramrod thimble is also iron and very ornate. There are two ramrod thimbles also of iron. The ramrod is a trifle long and I do not believe that it belongs to this shotgun but it is an original with an iron thimble on the end. There are 3 areas on this ramrod that is light that for years were hidden under ramrod pipes thus the lighter color. This is a great old piece! A real heavy weight! One that you just do not see! For this piece $1,100.00
New Arrivals! 426
Here's a wonderful ornate double barrel shotgun that is of German Manufacture. I do not see a name on this fine 16 gauge double barrel but you may be able to figure that out by the proof stampings. There are tons of proof stamps on this firearm as well as the words FLUSSSTAHL KRUPP-ESSEN which identifies the steel as fluid steel used in the barrels and the company that provided the barrel blanks. These barrels were produced by Krupp Works in Essen, Germany. Also stamped on the barrels is the word Nitro N which indicates that this shotgun was produced circa 1912-1939. The barrels have nice shiny bores with no pitting. The bluing on the barrels is very nice but thinning and nearly all there with no dents or dings. The barrels open via an underneath horn side lever that is attached to a walnut checkered forearm. There is just a minor bit of damage to the edge of the forearm. The forearm is fastened by a key through escuteons. The buttstock is also nice walnut with the same checkering to the wrist as on the forearm. The buttstock is finished with a nice steel buttplate. There is minor wear with dings and such to the buttstock but nothing major and no cracks or breaks. The ornate hammers are matching and in great condition. The back locks, front receiver, trigger guard and tang are all highly engraved with floral engravings and look outstanding! The finger guard behind the trigger guard is ornate made of horn. The barrels are nice and tight and the action works perfectly. This is one beautiful shotgun!!! For this piece $1,100.00
New Arrivals! 426
Consignment
Here is an interesting display of WW2 items. The main focus is the large March 1945 YANK magazine with a Sgt Howard Brodel's drawn pic on it. His signature is below his drawing but I think that it's printed on and not signed. It is a magazine and not just a cover but since they were printed on pulp paper I do not want to handle it. There are 3 period photographs also mounted in this frame. The top one is an Army Officer while the other two are Army Air Corps. I do not think that any of them are related as they seem to be all different areas of the Army. There is an overseas cap that is mounted under an Indiana License plate dated 1944. There are several campaign ribbons and some unit citations on them. There is also an old straight razon as wll. Take a look at the pics! For this display $150.00
New Arrivals! 425 A & B
I just picked up two small bag handled pistols from the 19th century. This form was popular in the United States from the 1840's through the 1860's or so. They were simple firearms and easy to use. Usually you find them in pretty bad shape but these two are in excellent condition! These two small guns were made in Germany and have the German proof marks. This pair landed here in the US being brought back by a G.I. that had served in WW2 having been in Germany so it looks like they came from where they were originally made! These type pistols were widely carried during the American Civil War by soldiers and civilians alike.
This first one is a double barreled .41 caliber pistol with rifled barrels. The two barrels are completely separate only joined at the boxlock. This is a 2 trigger pistol. The metal has a nice darker patina to it but no rust. A 'K' is stamped on the obverse side of the lock and on the bottom is the german proofmark along with the number '26'. The same marks are stamped on both barrels. There are no other markings on this firearm. The trigger guard is sheet iron and very wide at 3/4". The bag type grip is Maple we believe being a light color. The entire piece measures over 8 inches long with 3 inch long barrels to the boxlock block. The mechanics are excellent on this piece. Heck you could probably shoot it today! For this one $375.00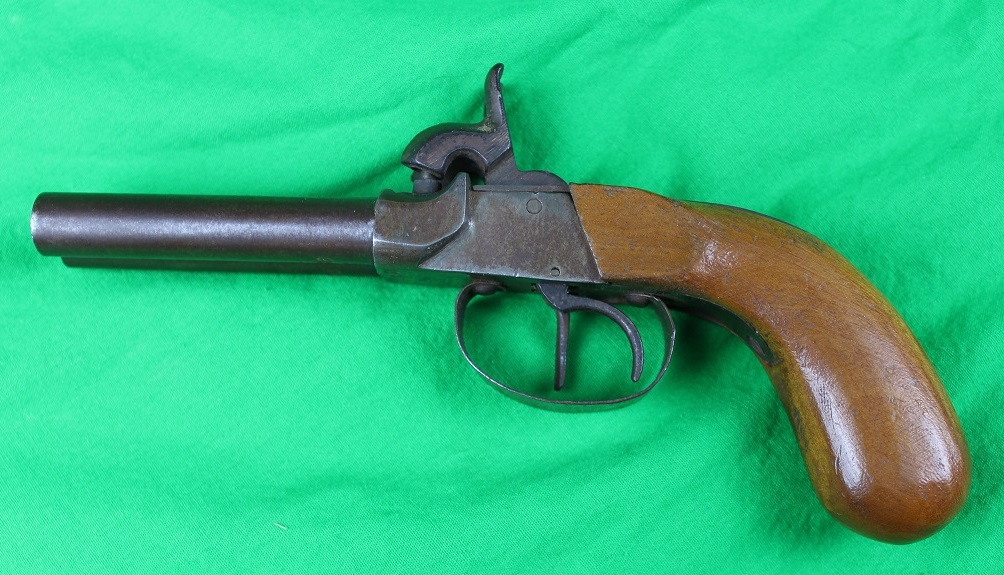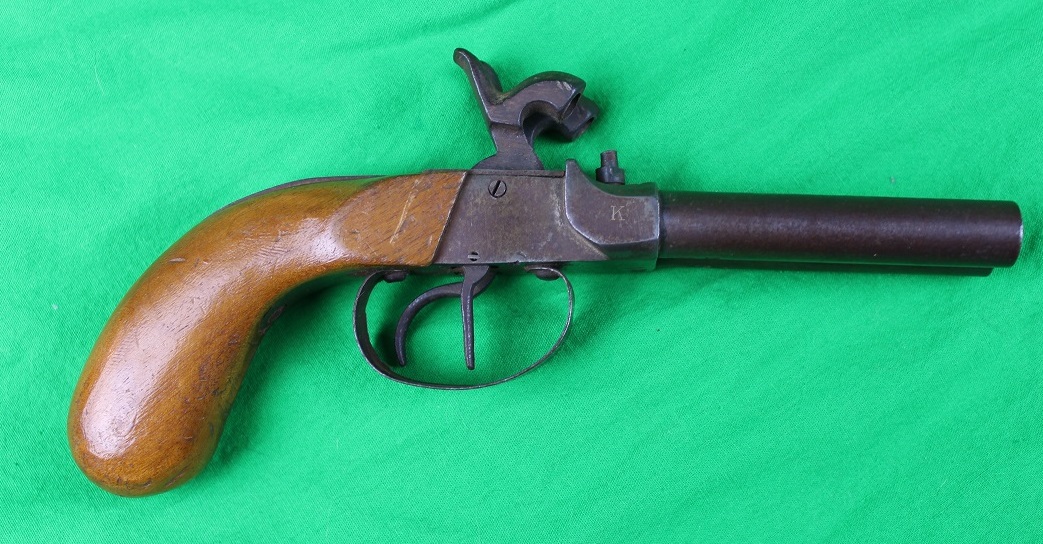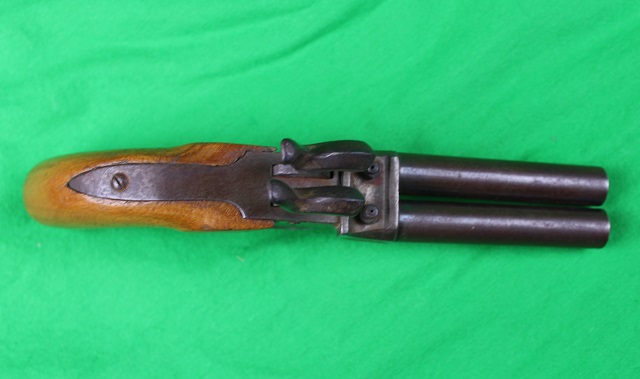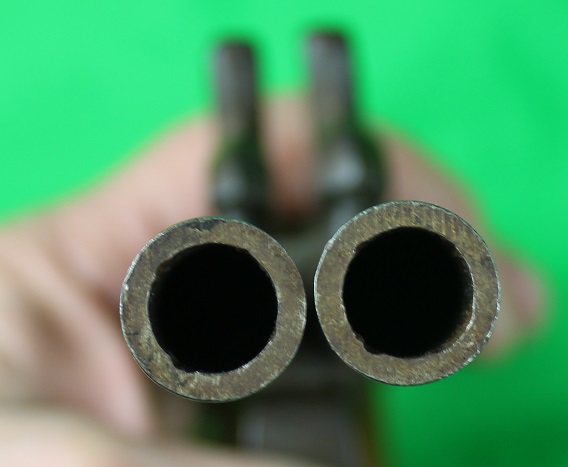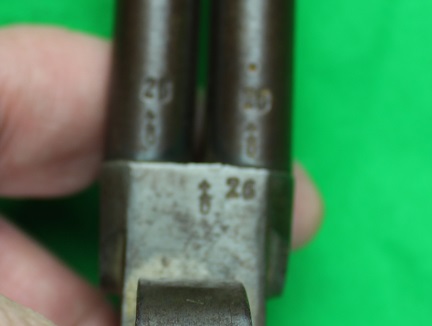 This 2nd pistol is very similiar to the double barrel version except that this is a single barrel version being .41 caliber with rifling in it as well. The metal patina matches the one above with no rust. The german proof marks are on the side of the box lock and on the side of the barrel with the number '55' on the bottom of the box lock near the breech and on the bottom of the barrel. There are no other markings on this piece. The trigger guard on this pistol is also sheet iron but much narrower than the one above being 7/16 inch wide. This piece has the same bag type grip and we believe it to be Maple as well due to the color. This piece is onver 8 inches long also with a 3 inch barrel to the boxlock block. The mechanics are also excellent on this great little pistol. For this nice piece $295.00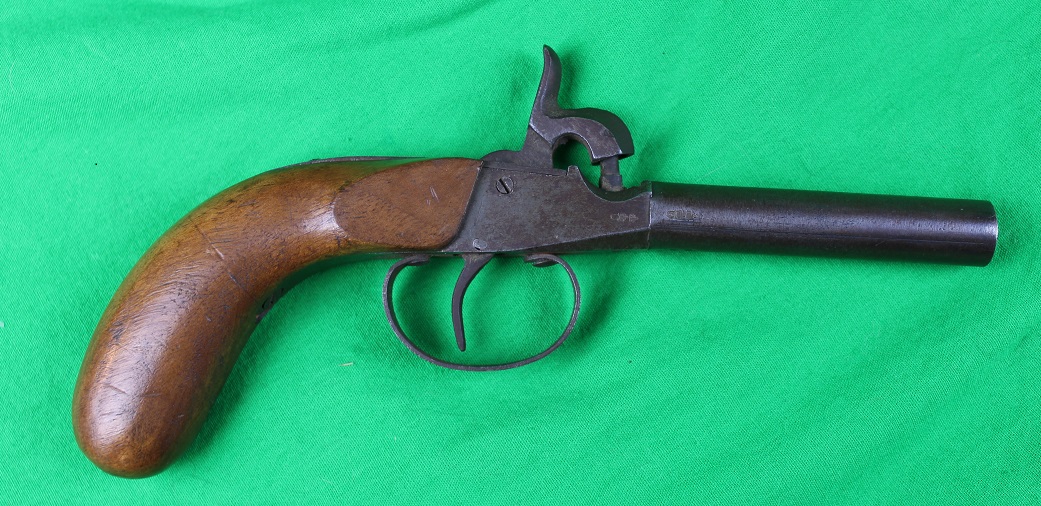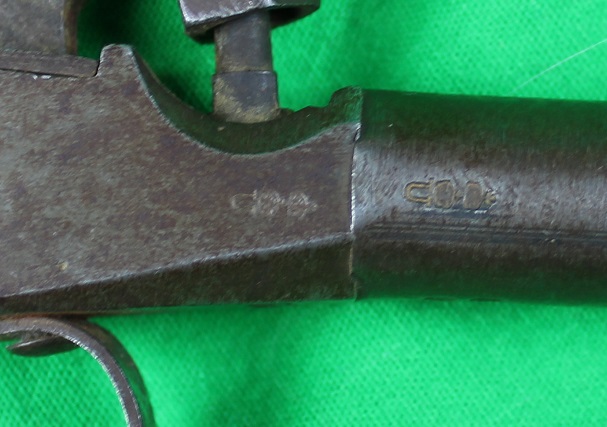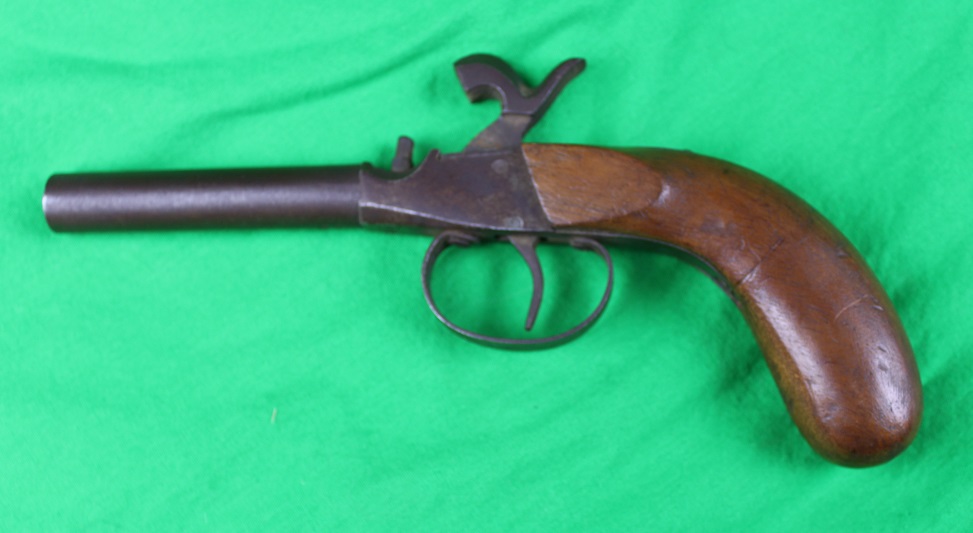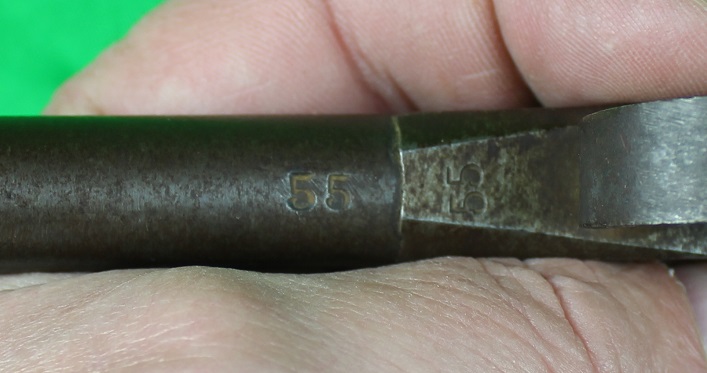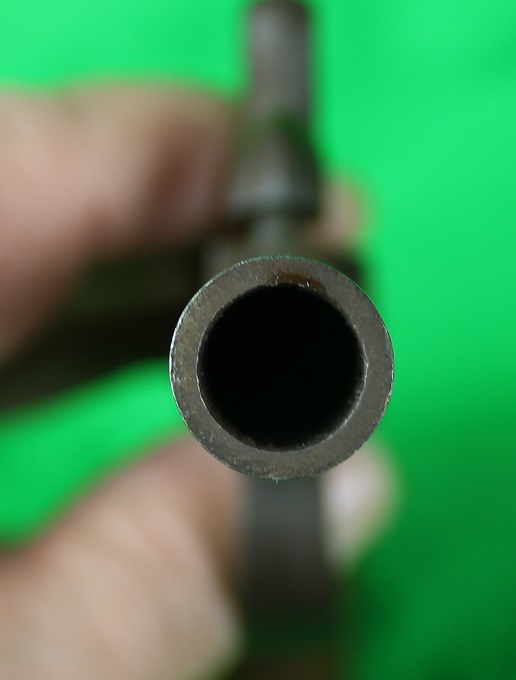 New Arrivals! 424
Consignment
This is a 12 guage double barrel shotgun marked H.S.B & Co. The Hibbard, Spencer, Bartlett and Co. of Chicago were sporting goods dealers from 1855 to the 1960's.HSB were the largest and best-known of the pre-1914 hardware distributors. This business also sold guns and ammunition. The Crescent Fire Arms Company manufactured shotguns marked with the trade name "RUSO" that were sold by HSB & Co. This old shotgun is probably from the early 1900's. The receiver is nickel plated and some of the finish is lacking. The shotgun locks up pretty tight and looks darn good. Most of the barrel color is still there. The barrel is stamped SMOKELESS STEEL CHOKE BORED. The serial number matches on all parts that I saw a number on including the trigger guard! The markings on the receiver are much better than what my camera was able to catch. The walnut buttstock and forearm are in great shape for their age with a ding or two but no breaks or cracks. Nice one! $325.00
New Arrivals! 421
Consignment
Here we have a Double Barrel 12 Gauge Shotgun with the name COMPEER GUN CO., INDIANAPOLIS on it. Compeer was a Trade name used by the H. & D. Folsom Arms Company on firearms made for the Van Camp Hardware and Iron Company of Indianapolis, Indiana. Van Camp Hardware and Iron lasted well into the 20th century. The gun itself is in very good condition but does have some dull spots in the bores. It locks up tight and nothing is missing. The action works fine. The walnut stock is in good condition with dings and dents from use but no breaks. The butt stock is in better condition that the forearm but they do match. I see three different spots were serial numbers were stamped and they all match. The hammers match which is a plus. The metal parts have turned a pleasing dark brown patina. I don't know if I would shoot this old shotgun but it looks good and is a part of Indianapolis History. For this old war horse $325.00
New Arrivals! 420
Consignment
REDUCED !!!
Here we have a georgous Colt Single Action Army that has been engraved. This one is known as the The 'Colt Frontier Six Shooter' and that is roll stamped on the barrel. The Colt Frontier or Frontier Six-Shooter was a Colt's 1873 "Model P" type revolver, manufactured in .44-40 Winchester caliber instead of .45 Colt (in which configuration it was called the Single Action Army), so as to be compatible with Winchester Model 73 ammunition. Production began in 1877. Colt Frontier Six-Shooter was the actual name of the Colt pistol model, and this was acid-etched on the left side of the barrel. After 1889, the legend was roll-stamped until 1919, when the caliber designation ".44-40" was added. Later Colt 1878 Double Action Army Models also wore this designation on the barrel when chambered in 44 WCF/44-40 Winchester. The Bisley 1895 Model was the final Colt to wear the Frontier Six Shooter designation.
We have a Colt Letter for this one. The serial number is 1497XX and according to the Colt Archives Letter this revolver was produced in 1893 having been shipped to Simmons Hardware Company in St. Louis, Missouri on September 29th, 1893. Simmons Hardware is famous itself. It was in caliber .44-40 with a barrel length of 4 3/4 inches and the finish was blue. This particular revolver has been customized and is quite different now.
This particular Colt has been nickel plated, after being blued, with professional engraving done on it. The engraver is listed as Robert Burr but I haven't been able to turn up anything on Mr. Burr on an internet search. Also we thought that the engravers tool that is included with the firearm as well as the sharpening guide belonged to Mr. Burr but under magnification the initials on the tool are CCH.
I do believe that the engraving was done some time ago as the cylinder is a trifle frosty from age now. Also, the serial numbers are a tiny bit light on the butt from buffing the original bluing off and nickel plating it. The barrel length was originally listed as 4 3/4 inches but the barrel now is 7 1/2 inches indicating that it has been changed out. Also, now this fine revolver has beautiful checkered custom walnut stocks which are in fantastic condition! This SAA functions flawlessly and looks just great!
The revolver is housed in a custom box that fits it perfectly and I have no doubt that it was made for this particular revolver. The lid had been changed probably due to breaking off at some point. All in all this revolver is just gorgeous!!! One of a kind! $26,500.00 OWNER HAS REDUCED THE PRICE TO $20,000 !!
New Arrivals! 419
Consignment
Here's an old wall hanger! This is a full stock rifle that was rode hard and put away wet! This .45 caliber weapon is long at over 58 inches long with a 44 inch octagon barrel which is pitted. I believe that this old rifle was left in the barn! It has a dovetail sight in the rear and a blade sight up front. I cannot see any markings on the barrel. The lock is percussion and shows some simple engraving on it but I cannot make out a name. The rifle is a set trigger rifle and it acts like it wants to work but it will not hold. It has a strong spring in it however. The stock is burned out just behind the nipple which is common. The stock itself has seen much use and the nose cap area has some major damage that you can see in the pics. There is a sliver of wood missing in front of the lock and there is wood missing around the tang. Surprisingly there are no cracks or breaks in the wrist area!!! The butt stock is rough on the obverse side and has wear to the top toe. The butt plate is missing or it never had one. The reverse butt stock has a simple cheek piece or decoration on it. I don't see any screw holes in the butt stock where the butt plate would have went so I don't think that this gun every had a butt plate. The ramrod is a replacement and the ramrod thimbles are present and have a great dark patina. For this piece $395.00
New Arrivals! 416
Consignment
Here we have an old percussion double shotgun/rifle that is of German heritage. This firearm has octagon barrels with one side being 12 gauge and the other side being rifled and is about 60 caliber. 44 ½ inches long with 29 inch barrels. One nipple has been battered pretty much flat while the other one is just a little flat on top. The rifle/shotgun has a dovetailed V sight on the back and a dovetailed blade sight up front. There is nothing stamped on these barrels. The locks are marked M.REHM LAUINGEN. M.REHM is the maker and LAUINGEN is the region in Germany where this piece was made. I believe date of manufacture is about 1840. The locks are marked well and they work well. The hammers match which is a plus. The stock has seen better days and at one time was a fantastic piece of work! The stock is a hardwood and has a carved Wild Boar on the bottom of the butt stock as well as a nice carved trigger guard. There is checkering on the wrist and fore arm. There is a little chunk of wood missing in that trigger guard. The patch box is the sliding cover type and the cover is missing. The butt plate is iron. The buttstock has been broken and has two screws holding it together. There are numerous small chunks and cracks throughout this piece. There is a sliver of wood missing on the obverse forearm and a crack. A piece of wood over the obverse hammer has been nailed back in place. Has a ramrod that is too long and I'm sure it's not original to this piece. This old piece was used hard but someone loved it enough to tack it back together! Good restoration project or just hang it on the wall! Unique! $650.00
New Arrivals! 415
Consignment
Here's a well loved full stock percussion hunting rifle in 40 caliber in it's octagonal rifled barrel. The entire firearm is over 49 inches long with a 34 ¼ inch long barrel. The barrel has a nice dark patina and the lock matches it perfectly. I don't see any makers markings on this rifle however the lock plate does have some simple engraving on it. The barrel has a simple V sight on the rear and a simple German silver blade sight up front. The lock is pitted and no makers name is visible. The hammer is also locked in the back position and cannot be moved. The wrist is broken through and the original owner wired it round and round to keep it stable enough to fire! There is a simple cheek rest on the left butt stock. Wood is burned away behind the nipple showing that this old girl was used lots of times! The buttstock terminates into a small brass crescent butt plate. The rifle was originally a set trigger and both triggers remain. The trigger guard is also brass and heavily patined. The ramrod guides are brass but no ramrod remains. The nose cap is also brass. This old percussion rifle just reeks of character! I wish I knew all that it has done! $325.00
New Arrivals! 414
Consignment
Here we have a very ornamental percussion shotgun! The locks have on them on one side FILS A LIEGE and on the other lock is MATHIAU PECKLER(S)? Peckler and Fils made shotguns early in the 19th century. This one is very pretty with ornate hammers and a very ornate hardwood stock showing a wild boar carved onto the bottom. It's a very ornate carved stock with checkering as well. The Belgium made shotgun is over 48 ½ inches long with 33 ½ inch barrels. The end of the barrels are messed up and need cut back a little as well as relocating the front bead if you want to do that. That's about all the restoration this nice looking double trigger 16 gauge double barrel shotgun needs. The barrels are damascus or wire so I wouldn't fire it. I see one dent in the barrel. The ramrod is a replacement. All furniture is steel and really nice! For this piece $650.00
New Arrivals! 413
Consignment
Here we have a Maker Marked Percussion Halfstock Rifle! This one is made by H.M'CLALLAN / AUBURN (New York) circa 1850. This rifle is over 50 inches long with a 34 ¼ inch long octagonal rifled barrel. This rifle has been used very much and shows it! The Makers info is stamped on top of the barrel and the barrel has an adjustable sight on the rear and a BONE ! front sight! That has to be a field replacement! The lock is simply marked J. ---ANNA-- & Co. over WARRANTED . The marks are worn and I could not fill in the blanks. The lock does not work as it has no mainspring tension. There is some wood missing on top of the lock from percussion firing burning. There is a small sliver replaced forward of the lock and a couple of cracks in that area. Also there is a sliver/chunk missing in the front of the stock at the pewter nose cap. The wrist of the stock is checkered and quite nice. There are German Silver embellishments to both sides of the stock. The cresent butt plate, trigger guard and rear ramrod guide are brass. The other two ramrod guides are iron or steel. I believe that this rifle is a set trigger rifle but the set trigger is missing. A good restoration project! $550.00
New Arrivals! 412
Consignment
Here we have a Fullstock 16 gauge percussion fowler that is very long! This piece is 61 inches long overall with a 46 ¼ inch barrel. It has a rear simple V sight on it but no front sight. The barrel is part octagonal and part round. The stock is not in too bad of shape but does have a couple of cracks around the lock area and a couple of age cracks in the butt stock. The lock does not work. I believe this lock to be a modern replacement and some pieces are missing internally. Also there has been some repair to the wood under the lock. Solid now. All other items on this old fowler are original to the piece with the exception of the ramrod guides which may also be replacements. The trigger guard and butt plate are brass and has simple embellishments to them. The ramrod thimbles are brass and the nose cap is tin. Complete with ramrod which is probably a replacement as well. This would make a great Historic piece over the fireplace or restore it to working condition. $395.00
New Arrivals! 411
Consignment
Here's a nicely appointed percussion Halfstock rifle with a Joseph Gloucher lock. The lock has a set trigger and sometimes it holds but it's a hair trigger! This rifle is almost 50 inches long with a 33 5/8ths inch long octagon barrel that is .32 caliber. There is a simple buckhorn sight on the rear and a simple brass blade sight up front. There are no markings on the barrel. There are German silver embellishments that you can see in the pics. I have not been able to get the cap box lid open so there may be a wonderful surprise in there! The stock is tiger stripped and looks very nice. There is damage around the lock from burning when firing exposing the inner workings of the back action lock. Back action locks cause the stock to be weak because of the amount of wood they have to remove to accommodate the lock but there are no breaks here. Looks like the barrel lock has been redone because the brass escutcheons are crude. The nose cap is also German Silver. The original ramrod is missing and a more modern replacement is in its place. This one can be yours for $650.00
New Arrivals!
Consignment
410
Here we have a double barrel cartridge Coach gun that was most likely used on a stage coach. This one is an actual coach gun and not one that was cut down later. The entire piece is 37 ½ inches long with almost 21 ½ inch long barrels. The barrels are damascus and 10 gauge! Both locks work and there is engraving there, on the frame, triggerguard, and on one hammer. One hammer has been replaced which is not uncommon on well used shotguns that have ears that can get broke off. This shotgun was definitely used! The locks are both marked HENRY SEARS & CO. while the top of the barrels on the rib is marked HENRY SEARS & CO CHICAGO DATED? STEEL. "Henry Sears Co." as gun-makers in Chicago from 1872 to 1892 so this is considered an antique and no paper work has to accompany it. I probably have that DATED part wrong but I just can't quite make it out. The barrels seem to be in pretty good condition however some of the lead filling along the rib on top is lacking. I believe it only serves to keep out moisture. The bores are only fair but, heck, it's been used! The fore stock is complete less the little escutcheon at the front of the fore end. The barrel lock works great and has some great engraving on it. The rear butt stock is in good condition with a hard rubber pistol end cap or perhaps it's a plastic cap that someone put on later. The stock also has a small initial plate that is not engraved and a steel butt plate. The butt stock seems to have had some urethane applied at some pint. There are cracks at the wrist but is solid so I don't know if there were repaired or the cracks do not go all the way through. The tang shows evidence of an old repair where it was broken at one time. The barrel release lever has the Patent info on it. The 4 digit serial number is on the trigger guard tail. It's still a pretty solid shotgun. Antique weapons are not warranted to fire so do so at your own risk. This is a great old Cowboy gun! $695.00
NOTE!
THESE NEXT SEVERAL FIREARMS WERE ACQUIRED FROM THE NOW DE-AQUISITIONED BOVIE MUSEUM THAT WAS IN VIRGINIA CITY, MONTANA . THESE FIREARMS WERE PURCHASED BY AN OLD TIME RODEO BRONK BUSTIN' COWBOY AND HIS WIFE ALONG WITH EVERYTHING ELSE IN THE MUSEUM IN 1969. THIS GENTLEMAN HAS BEEN A FANTASTIC ARTIST FOR MANY YEARS HAVING DONE ART WORK FOR JOHN WAYNE, RED SKELTON AND THE GOVERNOR OF MONTANA , AMONG OTHERS. THEY HAVE COMMISSIONED ME TO SELL THESE FIREARMS FOR THEM. THERE'S SOME GREAT FIREARMS HERE! TAKE A LOOK!
New Arrivals!
409
Sold!!!
Here we have a Single Shot Bar Hammer Pistol made by Bacon & Company of Norwich, Connecticut circa 1852 to 1858. This one has the serial number of 49 and is the larger frame pistol. Bacon & Company only made 150 of these large frame pistols. They were made in 31 to 36 caliber with this one being the 36 caliber. This pistol has a part octagon/part round barrel which is 5 inches long. The firearm has a double action mechanism with a conventional trigger. The trigger guard is also conventional and is missing at this time. Occasionally a replacement can be found on the internet. This pistol has the bag style walnut grips with a single mounting screw. The grips are in fine condition. The barrel markings are BACON & CO/ NORWICH, CT on the top left with CAST STEEL below that. The serial number of 49 is stamped on the bottom barrel flat. The action works fine but the nipple has been battered down over the years and is chipped. There is pitting overall on the frame and back strap which looks worst under magnification but not that displeasing to the eye. The frame seems to have been somewhat cleaned some time ago. The barrel looks to have the original patina on it. Overall I would rate it good Plus because the action works. Not many made of this type! $395.00 REDUCED BY THE OWNER TO $200.00
New Arrivals!
408
REDUCED!!!
Here is a real nice IMPORT Mauser Model 1914. The Model 1914 is a very similar to the Model 1910 but the caliber is 7.65 caliber (.32 ACP). Also, the overall size of the gun is slightly larger than the small .25 cal 1910, mostly to accommodate it's larger caliber. The grips are not as straight backed as the 1910, they have a slight curvature to them. (not as much curvature as the model 1934). Grips can be black plastic ("Franzite"), hard rubber or checkered wood wrap around grip. This one has the checkered wood wrap around grip. It has a 3 inch barrel with excellent bore and an 8 round magazine and was made from 1914-1934.
This particular weapon was produced between the wars as it is marked GERMANY. The German guns were not marked GERMANY unless they were be sold commercially outside of the country. After WW1 ended and before WW2 started Mauser sold these pistols commercially around the world to keep the factory working as their economy was in shambles! Serial numbers from 40,000 to 180,00 will be seen with German military acceptance stamps. This one is well higher than that at 3405XX Nice pistol! $550.00 REDUCED BY THE OWNER TO $450.00 !!
New Arrivals! 407
REDUCED
Here is a WW2 Smith and Wesson 38/200 British Service Revolver (S&W Caliber) - There were over 571,629 of these models produced between October 1941 and May 1945 for the British Common wealth countries. These countries include the Union of South Africa (21,347), Canada (45,328), and Australia (8,000). The remaining 384,100 shipped between 1941 and the end of World War II were supplied by the U.S. Army Ordnance through the lend lease program to Britain for distribution. This revolver is one made before making the Victory Models with the prefix 'V' before the serial number. The 'V' Prefix was used early in 1942 starting with V-1 and ending in August 1945 with VX811119. This revolver had a new cylinder that was rechambered after WW1 from 5 rounds originally to 6 rounds. Also, this revolver has the checkered walnut grips with the silver S&W medallion that was used until January 1942 after which only smooth walnut grips were made. This revolver is marked Smith and Wesson on the reverse side of the barrel and 38 S&W CTG on the obverse side of the barrel. The frame is marked MADE IN U.S.A. and the side cover has the Smith and Wesson logo on it. That side cover is a dull finish while the rest of the revolver is a higher gloss black finish. I don't believe that this revolver was used much as the bore is in excellent condition and most of the original finish is on this piece. The action works fine and there's a lot of case color on the trigger and the hammer. The original lanyard ring is present as well. There are proof marks on this revolver but the most interesting is where the original English markings of the Crown and Broad Arrow have been overstamped the Austrian Police designation. This .38/200 British Service Model Revolver "Lend Lease" pistol remained in service after the end of the war and was issued by the Allied Occupation Forces (USFA) to the Austrian Police. Interesting history! This is a fine condition pistol of mixed heritage! For this piece $850.00 REDUCED BY THE OWNER TO $700.00
NEW ARRIVALS! We just got in 2 Winchester Carbines that were made in the first half of the 20th century.
First one!
405
REDUCED!!! This Winchester 94 is also in 30 W.C.F. (30-30) and is in pretty nice condition! This carbine was made sometime from 1943 to 1948 because no records exist from that time! This one has had a rubber pad put on the butt stock and has had a leather sling added. This one retains most of the original bluing and the wood is in good condition as well. Action is great and the bore is great as well! This is a really pretty one. It's not perfect but it's pretty! All original except the butt pad and you can tell that it's been there for ever! $950.00 REDUCED BY THE OWNER TO $700.00 !!!
Second one!
404
REDUCED!!! Here is the second '94 Winchester and it's in pretty good condition as well. There are a couple of spots of corrosion on the receiver that probably happened while being used outside and getting a couple of spots of rust. Heck, cowboys carried these in the rain, dust storms, drought and whatever so it's not unusual to have some finish problems, otherwise most bluing is still here. This carbine is in 32 W.S and the bore is also sweet on this one. This carbine functions as it should and will be a great shooter for you. The markings are clear and sharp and 'PROOF STEEL' is also on the barrel of this one. This carbine was made in 1949. The stocks are in great condition with a ding here and there but no breaks or cracks that I can see. This one has had a nylon strap and plastic swivels put on it at some point but I believe this to have been put on after 1969 as I don't think that this kind of nylon strap or plastic swivels were available then. We're not really sure when that happened. Also there is a rubber butt pad on this one as well. For this nice carbine $795.00 REDUCED BY THE OWNER TO $695.00 !!!
New Arrivals Consignment 401
REDUCED !!!
Here we have a very unusual Shotgun dated 1861 from Spain! This Shotgun was a de acquisition from a Montana Museum. This Shotgun was a gift to the museum in 1937 from the W.A.Clarke Collection who was associated with Butte, Montana at one time. The collection was donated to the museum by his family. William A. Clark was a 'Copper King' who was worth, reputedly, some $50 Million dollars with a mining empire that stretched from Montana to Nevade and Arizona. Clark was notorious not only for his dominance in the mining field but also for purchasing a U.S. Senate seat. William Andrews Clark was born in poverty in Pennsylvania in 1839 to Scotch-Irish parents. When he was just 17, the family traveled to Iowa as homesteaders. Clark made up his mind early in life that he disliked poverty. By 1895, when he moved to New York, he had amassed one of the largest fortunes in the country, controlling silver and copper mines, operating railroads, and being elected to the Montana Senate. His reputation, however, was one of deceit, unscrupulous dealings, bribery and cut-throat schemes. Mark Twain wrote of him, "He is as rotten a human being as can be found anywhere under the flag; he is a shame to the American nation, and no one has helped to send him to the Senate who did not know that his proper place was the penitentiary, with a ball and chain on his legs. To my mind he is the most disgusting creature that the republic has produced since Tweed's time." Quite a Character! At the age of 86 William A. Clark died in his bedroom on March 25, 1925, one of the 50 richest men in America.
Now to this fine shotgun! This is a 12 gauge percussion shotgun being custom made by De-Cindas of Madrid Spain. The barrel is silver enlayed with EIBAR 1861 and PEDRO MARIA AQIIRRE E. HYO. This firearm was a wedding gift to the groom who enjoyed duck hunting! The action works well and the custom stock is without damage. The metal parts are all fantastic with a great deal of hand engraving. The barrel band is silver and shows a hunting dog on one side and a hunting dog chasing a boar on the other side. This firearm is definitely one of a kind! The gun is 50 inches long overall with an approximately 35 ½ inch long barrel. The stock is dark with quite a unique shape to it. The barrel has engravings and inlays in depth on it. The end of the barrel is decorated with what looks like gold wash or inlay. The ramrod mount is silver. The ramrod is original and a dark hardwood. A few minor pieces of silver inlay has popped out but it's still a gorgeous gun! $4995.00 Check out the pics!!! REDUCED BY THE OWNER TO $4500.00 !!!
New Arrivals Consignment 400
REDUCED!!!
Here we have a beautiful target/parlor rifle in the tradition of the Scheutzen Rifle! This type of rifle is called "ZIMMERSTUTZEN" which Refers to a single shot target rifle in rimfire caliber usually used indoors on a 50 foot range. Most Zimmerstutzens were either manufactured in Germany or Austria pre-WWII. The Zimmerstutzen was the ancestor of the ten meter target rifle, and its German history dates back to at least 1840. The rough English translation of the word is "Parlor Rifle." The most common Zimmerstutzen caliber is 4mm, but there have been over 25 calibers noted that range from 4mm to 5.55mm. (this rifle is 5.55mm, or .22 caliber). Both fixed (standard rimfire cartridge as this one is) and separate (percussion cap and separate lead ball) ammunition have been used during the course of its manufacture. This Zimmerstutzen was built to fire a fixed round that looks like a tiny BB cap, kind of like an American CB .22 cap. The fixed round -- where both case and ball are one piece -- is considered ammunition by BATF; and the guns that use it are, therefore, considered to be firearms in the US.
This particular rifle is in excellent condition and looks absolutely beautiful! It's a very heavy piece and very ornate. The buttplate is in the tradition of the Schutzen rifle as well as the buttstock with it's cheek rests and thumb rest. Beautiful checkering remains on the buttstock. There is a ding here and there from use but not bad at all. The action is a drop block where the block drops straight down when the loading lever is pushed downward. The bore of the cartridge that this rifle uses extends as a sleeve up the barrel for about 10 inches or so and is rifled in excellent mirror finish. The rest of the hex barrel is not used for the firing of this firearm. This target rifle has a set trigger and when it's set the main trigger is a hair trigger. Case colors still are present on the receiver and on the hammer block. The rear sight is a very nice large dish peep sight and there is only a simple small post sight up front between slanted uprights. The barrel is in the brown as it should be and is marked GEORG PFLAUMER (Maker, as we have seen other firearms with this name on it) on one side and NEUSTADT A/AISCH (Town in Germany) on the other side. Very nice piece! Look at the pics! $2495.00 REDUCED BY THE OWNER TO $2000.00 !!!
New Arrivals Consignment 399
REDUCED !!!
Here we have an excellent Model 1866 Allin No. 2 Conversion of a Civil War .58 Caliber rifle dated 1864. Thanks to Wikipedia I have the following information:
The Springfield Model 1866 was the second iteration of the Allin-designed trapdoor breech-loading mechanism. Originally developed as a means of converting rifled muskets to breechloaders, the Allin modification ultimately became the basis for the definitive Model 1873, the first breech-loading rifle adopted by the United States War Department for manufacture and widespread issue to U.S. troops. The Model 1866 corrected problems encountered with the prototypical Model 1865, in particular a simplified and improved extractor and a superior .50 caliber centerfire cartridge (the Model 1865 used a .58 caliber rimfire cartridge with mediocre ballistics), among many other less significant changes. It employed a robust version of the "trapdoor" breechblock design originated by Erskine S. Allin, Master Armorer of the Springfield Armory. Approximately 25,000 .58 caliber Springfield Model 1863 rifled muskets were converted by Springfield Armory for use by U.S. troops, the barrels being relined and rifled to .50 caliber and the trapdoor breech system affixed. The rifle was chambered for the powerful centerfire .50-70 Government cartridge (.50 caliber 450-grain (29 g) bullet; 70 grains (4.5 g) of black powder). Though a significant improvement over the extractor of the Model 1865 Springfield Rifle, the Model 1866 extractor was still excessively complicated and the extractor spring somewhat prone to breakage. However, it is a misconception that a broken extractor disabled the weapon. In the official 1867 government user booklet "Description and Rules for the Management of the Springfield Breech-Loading Rifle Musket, Model 1866", the following is stated regarding a broken extractor and/or ejector: "It should be understood that the ejector and friction springs are convenient rather than necessary, and that the piece is not necessarily disabled if one or both of them should break, for the shell can be easily removed by the fingers after being loosened by the extractor hook." Furthermore, the "ramrod" of the rifle can be used quite effectively to remove a stuck case in an emergency. Thus it is clear that this weapon is not as easily disabled as is sometimes believed. The Model 1866 was issued to U.S. troops in 1867, and was a major factor in the Wagon Box Fight and the Hayfield Fight, along the Bozeman Trail in 1867. The rapid rate of fire which could be achieved disrupted the tactics of attacking Sioux and Cheyenne forces, who had faced muzzle-loading rifles during the Fetterman massacre only a few months before. The new rifles contributed decisively to the survival and success of severely outnumbered U.S. troops in these engagements.
This particular rifle is in unissued condition. I was told by the owner that the information received when he purchased it was that there was a wood chip missing from the buttstock at the buttplate and because of that this weapon was rejected by the military for use. The color of the chip damage and the color of the rest of the stock matches perfectly indication that this piece was lost a long time ago and is not a recent break. The wood stock has a minor bruise here and there and a couple of minor scratches from storage but the wood has no wear at all and the cartouche also is very sharp with no wear at all as well. The barrel, bands , slings, buttplate and triggerguard are in the white. The original case hardening on the lock is weak and the original black quenching on the trapdoor is also somewhat weak from age. Inside the trapdoor you can see alot of original black. The action works excellent and the bore is excellent as well. The original ramrod is present and still has the threads. This is an outstanding example of a short lived conversion rifle! $3795.00 REDUCED BY THE OWNER TO $3500.00 !!!
New Arrivals Consignment 395
Here's a great display case for 3 Smith & Wesson Revolvers!!!
New Arrivals Consignment 394
REDUCED !!!
Here we have a Sharps New Model 1863 Civil War Carbine!
The most famous, single-shot, percussion firearm used during the Civil War was the Sharps carbine, a .52 caliber, breechloading firearm invented and patented by Hartford, Connecticut native Christian Sharps. Presented here is a very good specimen of the New Model 1863 Sharp's carbine that features serial # 49799. I did not find this particular serial number listed on line but I did find one with the serial number of # 49797 that was issued to Company H of the 1st NY Cavalry. This Carbine has a 21½" long round barrel and a 'straight-breech' type lockplate fitted to its walnut stock and forend. Barrel address is worn but still readable with"SHARPS RIFLE / MANUFG CO. / HARTFORD, CONN" in front of rear sight. "NEW MODEL 1863" stamped to rear of sight. Stock and forend appear never to have been cleaned but may have been lightly coated. I cannot see the inspector cartouches at the sling bar area so probably worn off . The stock has dings and gouges from use and a crack or two but no breaks. The reverse lock has the patent date on it but partially worn. The obverse lock markings of "C SHARPS PAT OCT. 5TH, 1852" is strong. Lock screws are original and in good condition. Metal surface of the carbine appear a mottled gray as does the butt plate with some darker patina, especially on the buttplate which has been cut for the patchbox which is normal but there was no patchbox on this carbine which also was normal. No trace of original colors present. Maker markings and patent designations are mostly clear. Serial number sharp and strongly stamped unto the upper plate tang. Breechblock operating lever mechanics are crisp. Iron bar tight and has its iron ring. Bore with its six-groove rifling is somewhat bright with moderate pitting. There is the initials WT carved into the stock and more research is taking place. There are 8 possibilities for these initials if this carbine belonged to a member of the 1st New York Cavalry. I have the list thanks go a good friend of mine Take a look at the pics! $2750.00 REDUCED BY THE OWNER TO $2500.00 !!!
END OF THE MUSEUM ACQUISITIONS!
More Firearms from the above consignor!
Another Firearm from the above consignor!
392
REDUCED !!!
Here we have an excellent, new never used condition, 2nd Generation Colt New Frontier Single Action Army Revolver that is entirely engraved! This one has a serial number of 045XXNF and is .45 caliber. It has a 7 ½ inch barrel , having a blue finish with great walnut grips complete with the Colt Medallion on each. This one is factory engraved with scroll engraving but we do not know the engraver's name. This revolver was shipped to Howco Distributors Inc. in Maryland on February 20, 1980. The Colt Factory Order was #10723. This information was retrieved from the Colt Archives and we have the factory letter to reinforce this information. This is a beautiful Colt and absolutely unfired in an original walnut box. The factory letter and copies will come with this fine revolver. There were only 350 of these fine revolvers that were factory engraved! Quality! For this fine piece $7,500.00 Check out the pics! You will not find a better revolver!
THIS REVOLVER HAS BEEN REDUCED BY THE OWNER TO .$6500.00 !!!
Another Firearm from the above consignor!
Consignment
391
REDUCED !!!
This is a Russian Nagant Revolver with Holster. The Nagant model 1895 revolver is a seven shot, gas-seal revolver designed by Leon Nagant for the Russian Tsar. It's chambered in 7.62x38R. Russian and Soviet troops used the pistol during both world wars. Despite being out of production since 1950, security personnel around the world still use the Nagant m1895 revolver. This one is dated 1945 and is in excellent unusued condition! It comes complete with an original holster that was made in the 1950's.
Specifications caliber – 7.62x38R length – 10.5_ weight -28.8 oz. magazine capacity – 7 rounds
This revolver was imported into the United States by Inter Ordnance of Monroe, North Carolina. IO Inc. was founded in 1995. This revolver comes with a spare 7 shot cylinder. $550.00 THIS REVOLVER HAS BEEN REDUCED BY THE OWNER TO $450.00!!!
New Arrivals 390
Here we have a pair of very crude sand or dirt cast lead knuckles.
Metal ring and knuckle style weapons date back to ancient times and have been used all over the world for many hundreds of years. The Nihang Sikhs used an early variant called Sher Panja in the 18th century. Cast iron, brass, lead, and wood knuckles were made in the United States during the Civil War . Soldiers would often buy cast iron or brass knuckles from blacksmiths and sutlers and if they could not buy them, they would carve their own from wood, or cast them at camp by melting lead bullets and using a mold in the dirt as this pair looks to have been made.
The palm piece either was not refinely finished or was broken off and this pair of cast lead knuckles were discarded. It would be very uncomfortable to use these as they would simply tear up your palm. The finger holes are quite small as were the men generally during the Civil War and before. The finger holes seem to have been reamed out after the knuckles were cast. These knuckles weight about 11 1/2 ounces. Take a look at the pics! Unique and definitely one of a king! $95.00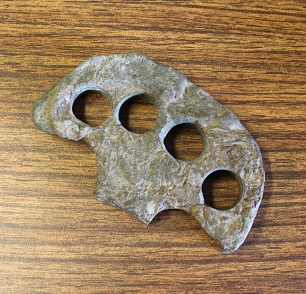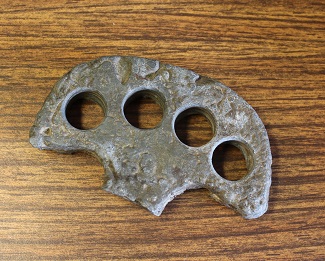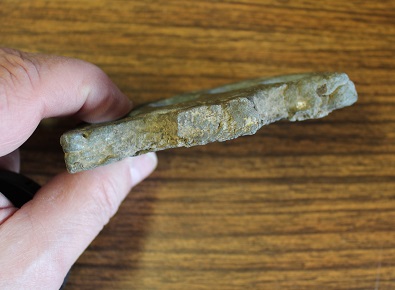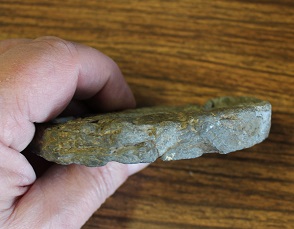 New Arrivals X4 389. Consignment
The next 4 Civil War Rifles/Muskets are mostly parts guns or can be restored if you have skills. These look to have been converted to shotguns. Some say that some of these Military Arms were converted to shotguns during the Civil War as Forage weapons but I believe that most were converted after the war to shotguns so that the general public could use the thousands of obsolete muskets that were left over from the war. The first one is:
1. Here is a Model 1842 Musket marked on the lock Springfield 1852 behind the hammer and has the Eagle over US forward of the hammer. The lock works perfectly and looks great!!! This musket has been cut down to be a shotgun and has the bead on the front of the barrel. The original 42 inch barrel is smooth bore and is now 33 1/4 inch long and the original ramrod has been cut down to match the barrel. The barrel had been converted from flintlock to the Bolster type percussion conversion. You can see VP on the opposite side faintly in the barrel. The stock has been cut off just forward the rear barel band and that band is original. There is no retaining spring. The orignal trigger guard is present and in great condition. This piece also has the original butt plate. The stock has been completely fractured at the wrist and lovingly had a steel bar place into the stock for strength. This was either done to same his beloved gun or just for neccesity's sake. It appears that this musket had seen considerable use but there is little burn out behind the nipple. The nipple has been battered some but is still there. This parts gun has a lock that's worth what we are asking for the entire piece. $350.00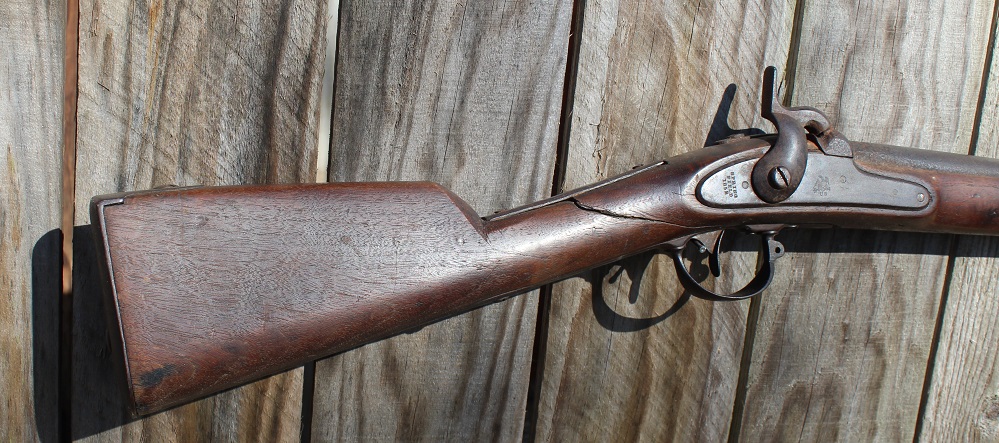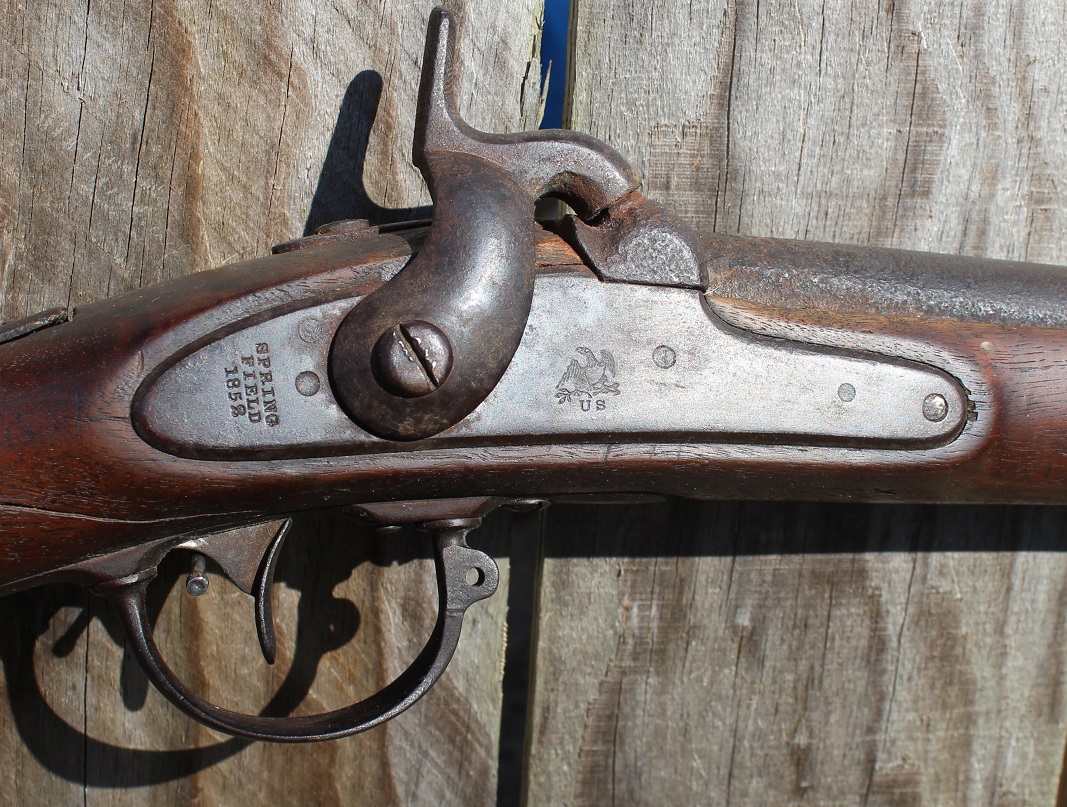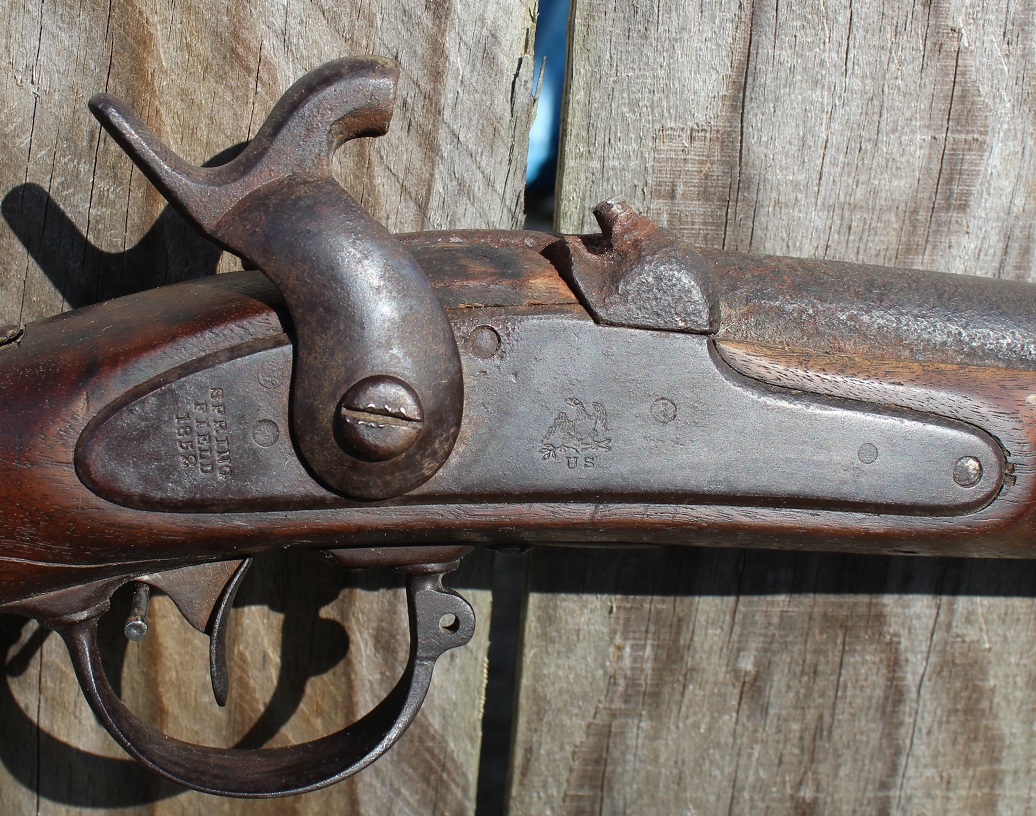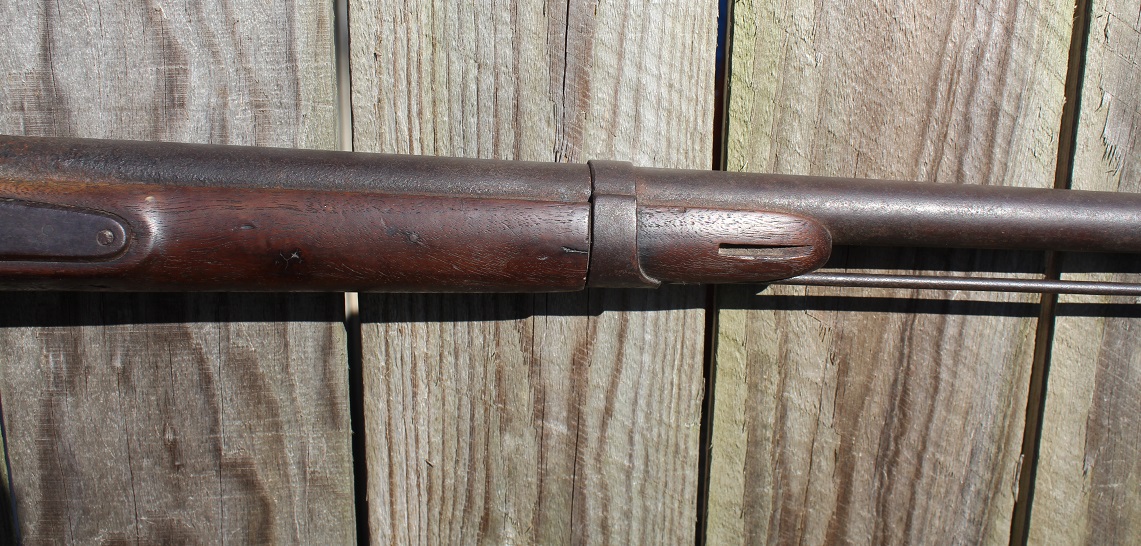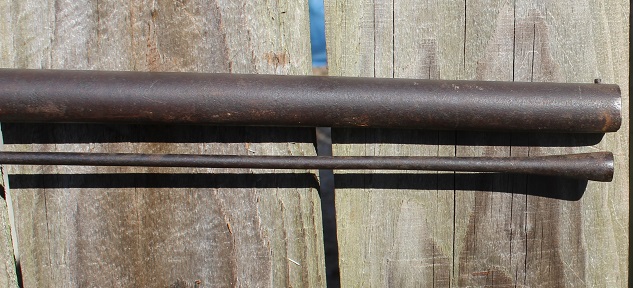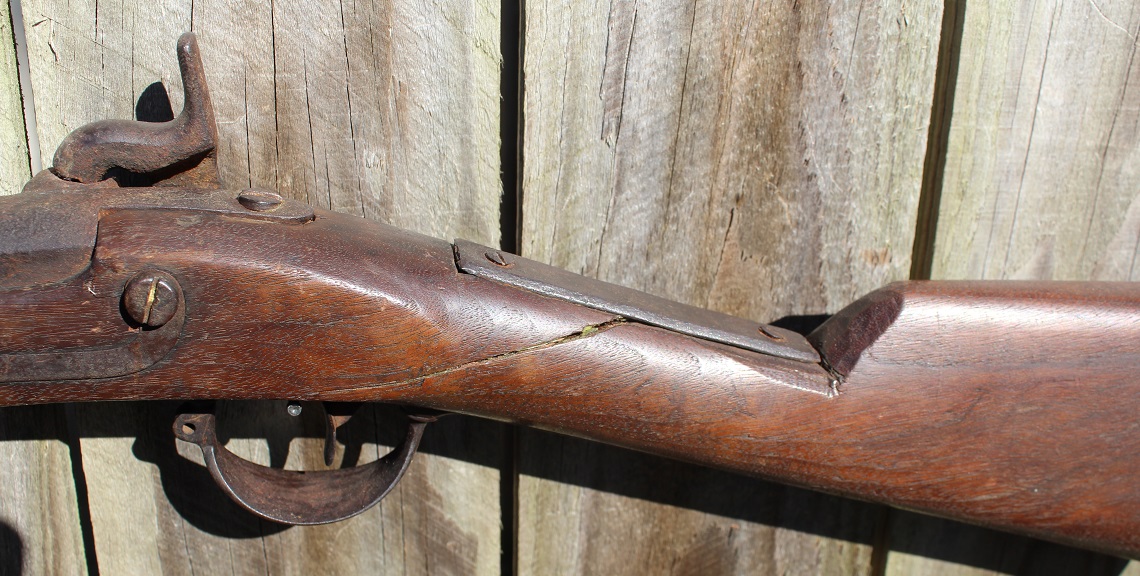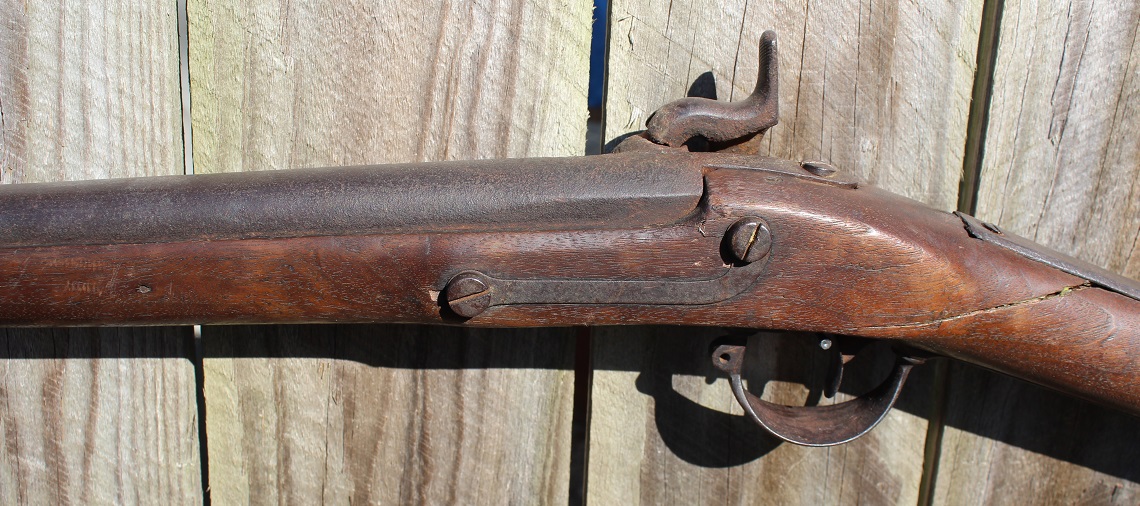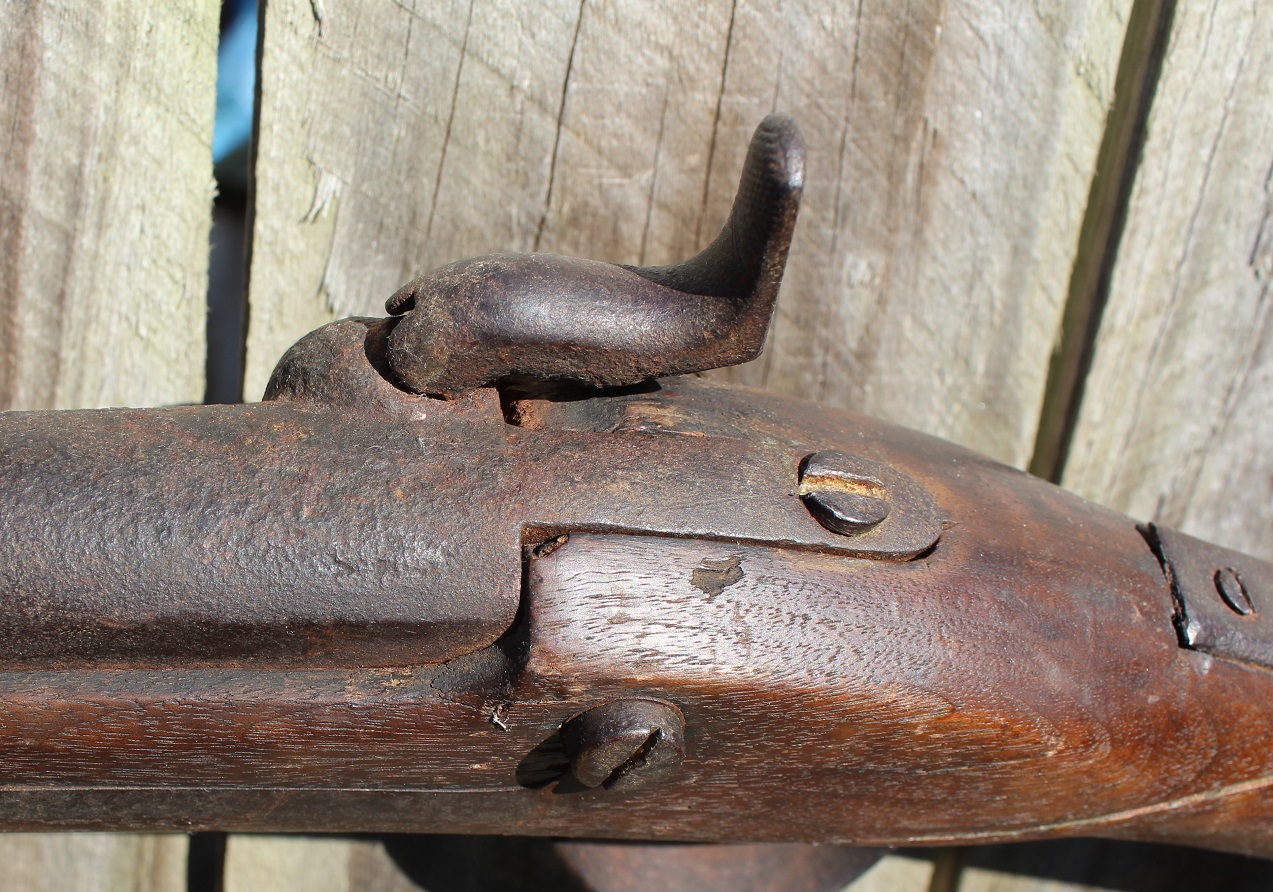 2. Here is an old .72 caliber Pottsdam Musket that was converted to a shotgun. The great thing about this piec is that it still retains it's original over 41 inch long barrel complete with the bayonet catch. This musket took a particular unusual bayonet that locked onto the barrel with this catch called the M-1842 Laukart system . The front sight would be on the front barrel band now lacking. The rear sight was a block sight which has been ground down some. The original lock looks great but the tumbler is broken so no hammer remains. This piece comes with the original brass butt plate as well as brass triggerguard and one sling swivel which are usually missing. This piece also has the reverse sideplate and screws. The rear barrel band is missing and the stock is tied on with a modern shoe lace. Great Parts here or use as a wall hanger. $325.00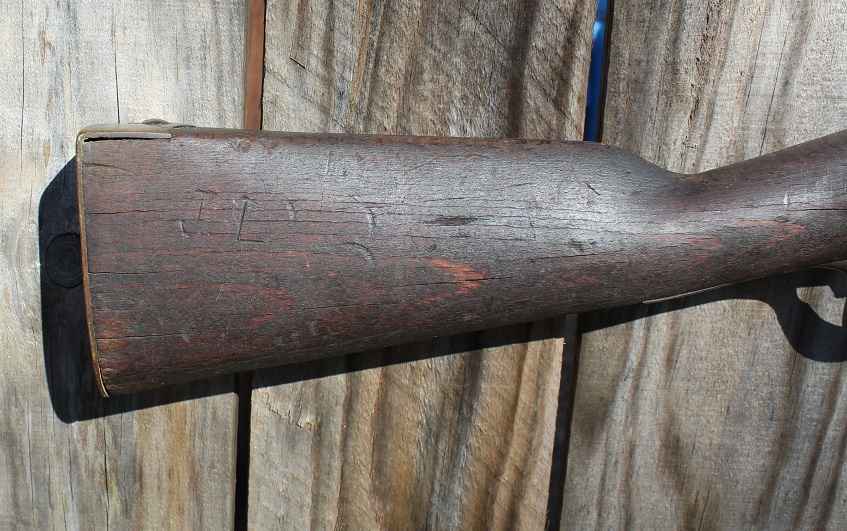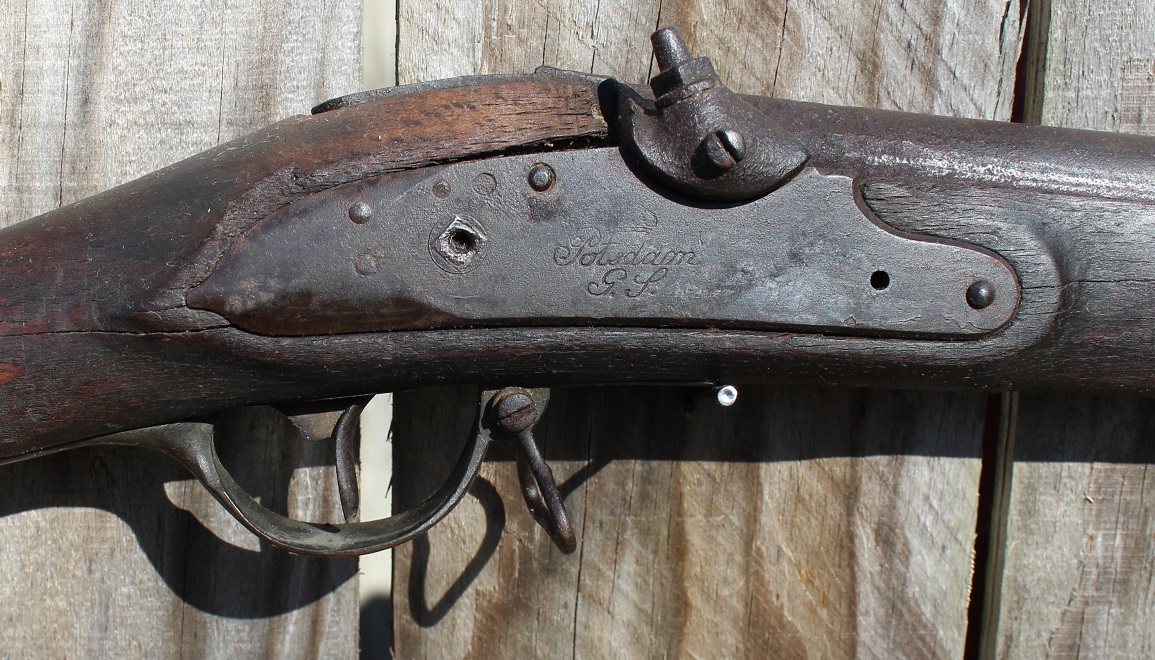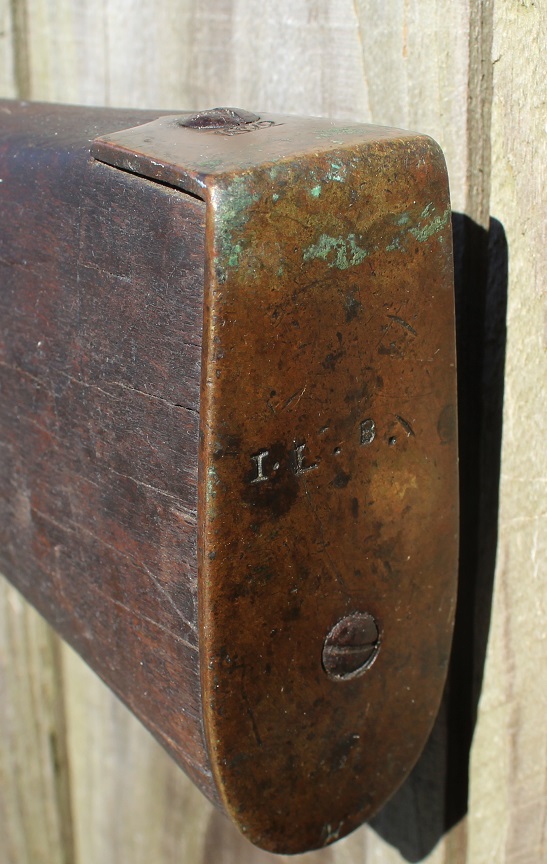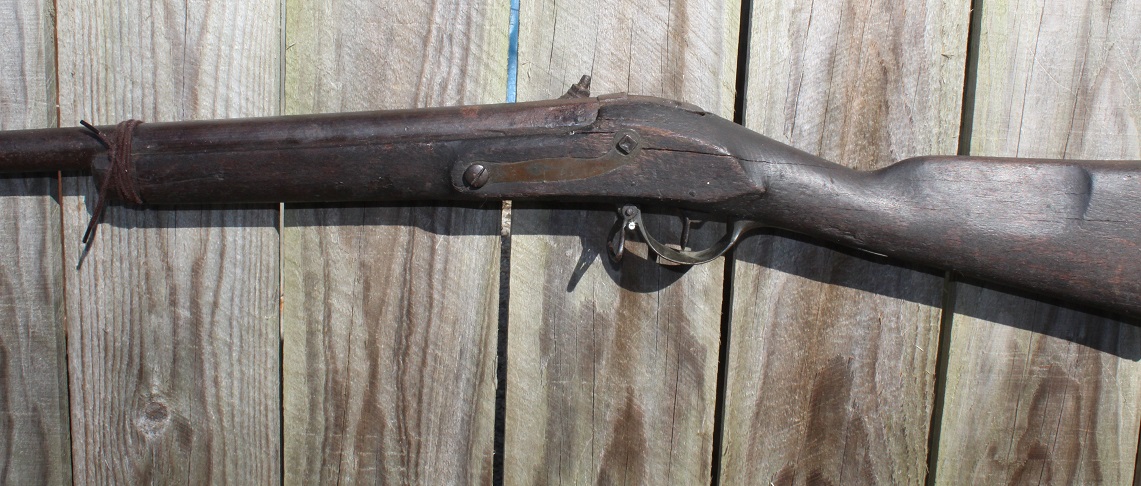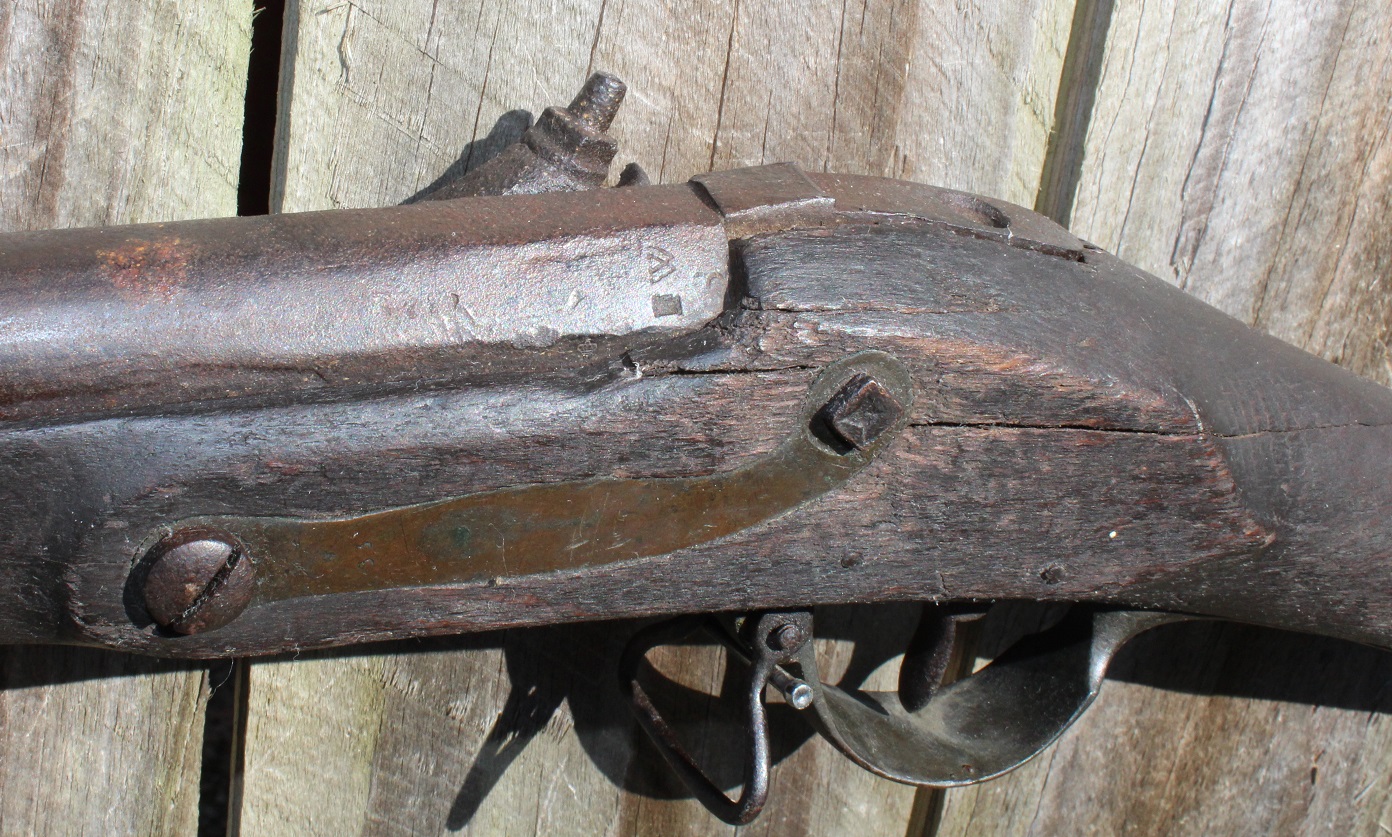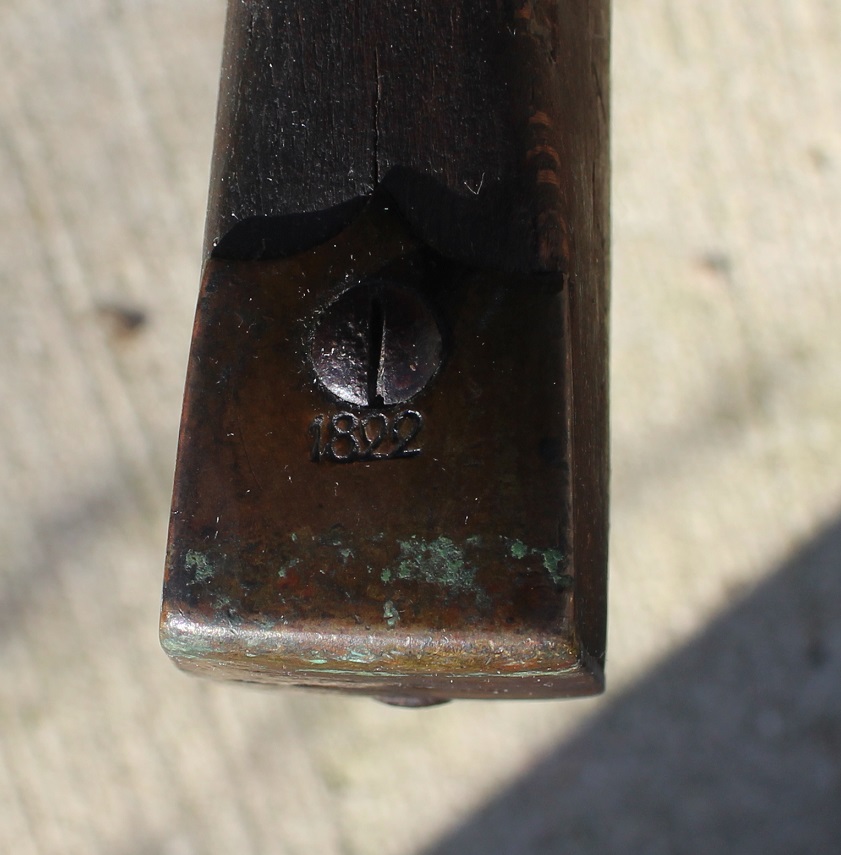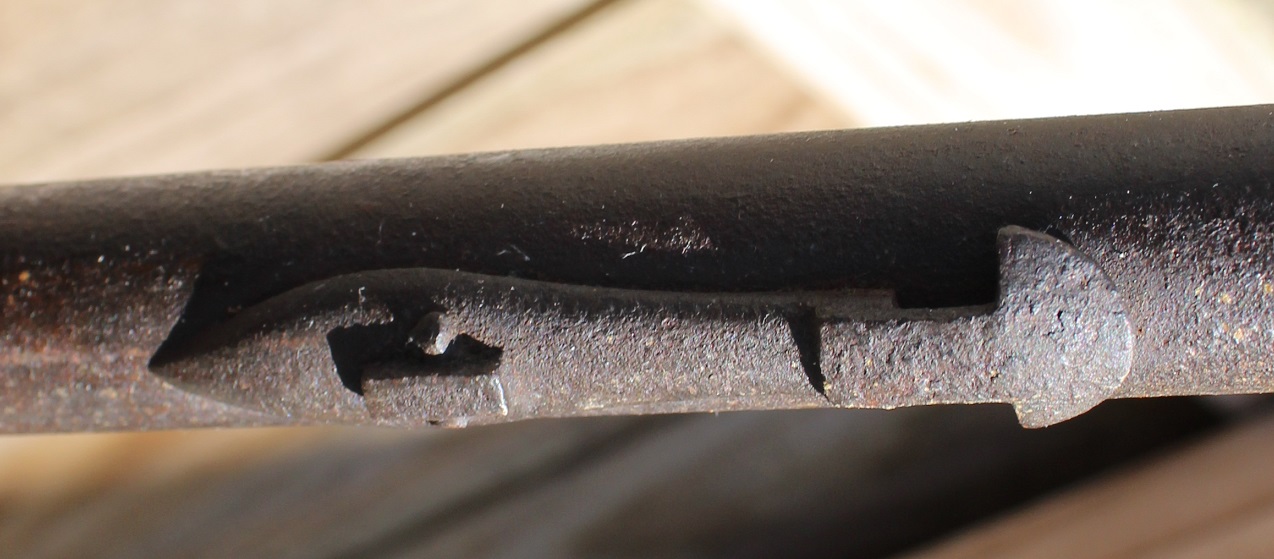 3. Here we have an 1864 dated Springfield Civil War Rifle. This one has been cut down as well and has been turned into a shotgun. The barrel on this piece is 32 1/4 inches long when it should be 40 inches long. There is a shotgun bead on the end of the barrel. This rifle has a great looking lockplate minus the hammer and hammer screw. The markings are all nice and crisp. The one barrel band remaining is the screw type with retaining spring. The spring is lacking as well. The stock has been cut off about nearly 4 inches in front of the rear band. ?The stock has a large chunk out of it above the lock behind the nipple. The stock shows evidence of two cartouches on the reverse side. The lock escutcheon screws are missing but the lockplate is tight into the stock. The original trigger bow is present and you can feel alot of spring tension behind the trigger pull. Nice parts here or hang it as it is. $325.00
4. This last one is a Civil War Enfield Rifle in .577 caliber as evidenced by the 25 25 stamped on the barrel. This one was also cut down to be a shotgun or sporting rifle. It has a rail soldered to the bottom of the 39 3/8" cutdown from 40 inch barrel. A 19 3/4 inch long section of the ramrod rail has became loose from the solder. There are 3 thimbles attached to the rail for the ramrod, now lacking as well. The barrel has very nice markings yet from the Civil War days, however, no rifling remains. The lockplate is excellent having the crown at rear of the lock and TOWER 1862 in front of the hammer. The lock works perfectly! This rifle turned into shotgun still retails the rear barrel band , the brass marked butt plate and the brass triggerbow. Display it as it is or use it to fix up a better Enfield Rifle. Having the 1862 date on the lockplate is a hugh plus! For this piece $345.00 Look at the pics!
New Arrivals 387 Consignment
Here we have a Japanese WW2 era type 38 training rifle probably for a school. Starting in the 1920's, the Japanese government required all junior and senior high school boys to have two hours a week of military training. Several companies started producing the necessary training rifles for this purpose. These training rifles had no standard design and were often made from older models of military rifles or parts from these rifles. Therefore you will find many variations of the same model. There are known models that used 1888 Mauser, type 99, type 30, and type 38 rifle parts. These training rifles continued to be produced until the late 1930's. Some of these rifles could not be fired while others would fire wooden bullet blank ammunition. Many of the blank firing rifles were made with smooth bore barrels. Rarely would any of these rifles fire the standard service round. Nearly all of these training rifles could carry bayonets. This one is in excellent overall condition and except for the smooth bore one would think that this is an operable firearm. Why the Japanese didn't make functional weapons that could fire both types of ammo is beyond me. This particular rifle is of an excellent quality with loading magazine, good sights, and a cleaning rod. There are no markings on the receiver like the military rifles. The serial number is 174 and matches on the bolt as well. The stock is in very good condition and only has one small chip out of it that I have shown in a pic below. The Japanese characters are stamped on the obverse and reverse buttstock. This rifle functions flawlessly and looks great. For this piece of history $295.00
New Arrivals 385 Consignment
Here we have a Lane & Reed Halfstock musket/fowler. If it's a musket it about .52 caliber and if it's a fowler it's about 28 gauge. The firm of Lane & Reed manufactured firearms in Boston from 1826 to 1849. This halfstock is approximately 48 inches long overall with a 32 1/2 inch long unrifled barrel with the last 2 1/2 inches of the barrel being octagon and the rest round. There is no rear sight but there is a simple small blade site at the front. I believe there is something stamped on the top of the breech but due to pitting from firing black powder I just can't make it out. There is some simple engraving on the tang. The lock is a back action lock and is marked nicely LANE & REED BOSTON. There is also simple engraving on the lock. The hardwood stock is in very good condition with the exception of a repair above the lock behind the nipple area. The wrist has some stimpling and cross hatching hand done on it. There is a small silver plate on the top that has the initials of 'I.M.D." in cursive on it. At least that's what I think it says. The butt plate is brass and very nicely engraved with a dove or partridge as well as line engravings. The trigger guard and ferrels are brass with the trigger guard and 1 stock ramrod ferrel having engraving on them. The other two ramrod ferrels have simple lines on them and they match. The action works well and the firearm looks very nice! There is a wooden fill on the bottom of the barrel to the ramrod that most firearms do not have. This is a very nice addition. The ramrod is the original metal ramrod with a cupped end and a nice treaded end to removed stuck bullets. The barrel escuteons are brass as is the key and the ramrod is pewter. Nice piece! $495.00
New Arrivals 381 Consignment
Here is a great looking old Remington Model 11 semi automatic shotgun in 12 GA. This model was produced from 1911 to 1948 with approximately 300,000 being made. The serial number of this model is 282814 and I have found records that indicate that this particular firearm was made in 1923. I believe it has been buffed out and refinished at some point in it's lifetime. The markings are all fine but you can tell from high and low spots on the receiver and on the barrel. This barrel is pretty much shot out and I believe that they must have used steel shot for waterfoul instead of lead shot. It has a 28 inch long 12 guage full choke barrel. The wood is real nice and looks great but has also been refinished. This stock is the straight walnut stock pre 1940. After 1940 they had a checkered stock. The action works well. It's a nice looking piece! For this shotgun $450.00
New Arrivals 380 Consignment
Here we have an unusual Model 1816 U. S. Musket that has a Harper's Ferry 1831 dated lockplate on it. The lock is fine and marked nicely. This one was converted to the cone on the top of the barrel system which is quite common. The Lock works just fine. The barrel and stock has been cutdown at the end with the barrel now being 34 ¼ inch long instead of the usual 40 inches long. The barrel has been cut about a ¼ inch longer than the stock. You can see on top where the last band of the nose cap had been for many years. Rifling is in the barrel and still quite pronounced. The tang is marked with something but I cannot make it out-should be the year it was made but there is substantial pitting there. There still remains the middle and rear barrel bands and springs. The buttplate is also present and marked US as it should be. The stock is still in fair condition as to what is left – there is some burn out on the lock side and a substantial chip out of the reverse tang side. There are letters carved into both sides of the buttstock. Some of these old pieces were cut down for Cavalry use by the CS but who knows for sure. This one was purposely cutdown for some reason. It could have been damaged and salvaged for use by usually the Confederates but heck the Native Americans did it too. Usually the ones turned into shotguns after the war had shorter stocks and the rifling bored out of them which this one still has the rifling. No history accompanies this piece so who knows. For this piece $550.00
New Arrivals 379
Here's a brand new Palmetto AR-15 in .223/5.56 . Here are the stats on the lower:
PSA Complete Classic Enhanced Lower -
· Machined from Aluminum Forgings 7075-T6
· Hardcoat Anodizing: MIL-A-8625F, Type III, Class 2
· Milspec diameter Receiver Extension
· 6 position Receiver extension
· PSA Enhanced M4-style stock with QD sockets
· PSA Classic Grip in Black
· Mil-spec trigger guard
· Staked M4 Lock Nut
· Standard Carbine Buffer
· Caliber: Multi
· And here is the stats on the upper assembly
· PSA 18" Rifle Length .223 Wylde 1/7 Nitride 15" Keymod Lightweight Upper
· Barrel Length: 18"
· Gas System: Rifle-length
· Barrel Profile: A2 Style
· Barrel Steel: 4150V
· Barrel Finish: Nitride Black
· Chrome Lining: None
· Muzzle Thread: 1/2-28
· Chamber: 223 Wylde
· Twist Rate: 1:7
· Barrel Extension: M4
· Diameter at Gas Block: .750
· Gas Block Type: Low profile
· Muzzle Device: A2 Flash Hider
· Receiver Material: Forged 7075 T6
· Receiver Type: M4
· Hand guard Type: PSA 15" Keymod Lightweight Rail
· Bolt Carrier Group Included
· Bolt Steel:
· Charging Handle included
· Overall Length: 26.5"
· Weight as configured without bolt: 3.70 lbs
· This rifle also has Generation 2 Magpul MBUS front and rear flip up sights as well as 2 Magpul PMAG 30, 5.56x45 Magazines.
Finally this nice outfit has been finished with a Leapers UTG D Vertival Front Grip with the innovative quick release deployable Bipod. The Grip Height is 5.1 inches and with the Bipod deployed it is 8 inches tall.
· This is one nice AR-15 Rifle! $850.00 · Check out the pics! · ·
·
·
·
·
·
·
·
·
·
WE'RE ALWAYS LOOKING FOR PIECES LIKE THIS!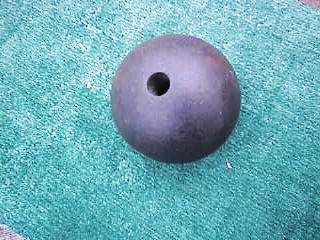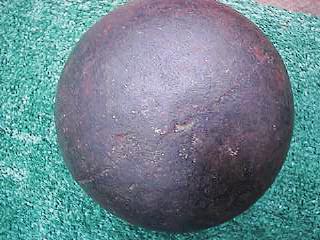 and This !!!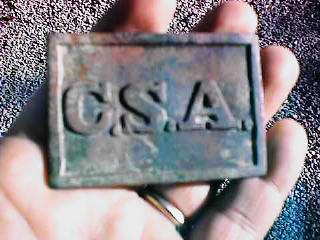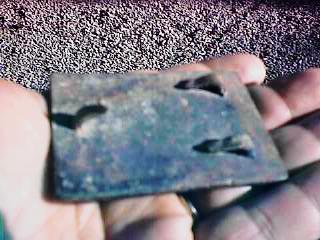 2